So you're a lady of the world, a girl who loves her gadgets as much as her makeup and your phone is your constant love. Well, if that's the case, it's time that you combine both your loves together. You may have tried a lot of different apps on your phone, but have you tried the apps that are really a girl's must-haves? Well, here are the top 10 beauty apps that you should definitely try out. And once you've done, do tell us how much you loved them.
1. Sephora To Go:
With the Sephora store now launched in Delhi and beauty lovers across the country waiting to see if it comes to their city too, the brand is now at your fingertips. Sephora To Go helps you shop, read reviews, know about the latest launches, gives you tutorials and even lets you virtually try out nail paints! Wow! Specifications – iOS, 3.1.3, free, itunes.
2. PicTreat:
Always posing and facing the camera, only to upload them on social sites the next minute? Well, what you may need is a personal air brusher on call. This is a great app if you are looking for DIY retouching, removing wrinkles, blemishes, red-eye and any other flaw you may not wish to share. Specifications – iOS, 3.1.3, free, itunes.
3. Daily Glow:
If you want an app that's your one-stop shop for everything related to beauty, Daily Glow is the one you need on your gadget right away! With lots of fun stuff where you can click a picture of your hand and try out different nail paints, get a truck-load of beauty tips, hair care and styling tips and more DIY and how-to tutorials than you can possibly try out. Plus the very essential ideas on how to make your own beauty recipes for making scrubs and other things for various skin and beauty requirements – this is something you definitely need.
4. How To Do Your Own Cute Nails:
Every girl's dream – arty colourful glamorous nails. Love getting manicures and trying out different forms of nail art? Then this is just the app for you! How To Do Your Own Cute Nails gives you access to numerous nail tutorials and lets you create your own nail looks. This app is free on Android, iPhone and iPad.
5. Instyle Hairstyle Try-On:
If trying out different hairstyles and hair colour is something you love, this is the app for you. Instyle Hairstyle Try-On lets you research numerous hairstyles and colours, allows you to try out your favourite celebs' hairstyles and also auto-detects your face shape once you upload your photo. This app is free on iPhone and iPad.
6. Beautylish:
Always wanted to try out a certain kind of makeup or hairstyle but didn't know how? Beautylish comes to you with free tutorials that tell you about different looks in a step by step way. Expert tips and reviews from real users is also a great way to know what really works and will suit you.
7. Celebrity Makeup Looks:
Ever wondered how your favourite international celebs get their signature look? This app shows you videos with step-by-step instructions on how to get that perfect celebrity look. Specifications – iOS 4.0, free, itunes.
8. Beauty Tips:
This app gives you the latest advice on skin care, hair care and nail care and gives you all those tips and tricks that are sure to help you become a beauty know-all. Specifications – iOS 4.0, free, itunes.
9. Mirror:
Ever rummaged through your handbag to locate the mirror and given up in a mad huff? Well, the Mirror app is just what's going to help you out in such times of crisis. This app turns your iPhone's forward facing camera into a mirror and gives you four lighting options – home, office, night and day. Specifications – iOS 4.0, $.99, iTunes.
10. I Love Your Hair:
This app allows you to create your unique profile identifying your unique features, beauty goals, skin and hair types and uses this information to tell you about the best hair and beauty products that will work best for you. Of course if you don't get the exact product in your area, you can try out a near match. These recommendations are given after connecting with other real women with similar features and requirements and letting you understand what works for them and for you.
I hope this article on beauty apps helps you get all that gorgeous looks you wanted to sport!!!!
Image source: 1 , 2 , 3 , 4 , 5 , 6 , 7 , 8 , 9 , 10
The following two tabs change content below.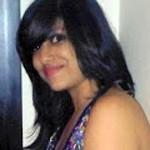 Latest posts by Debolina Raja Gupta (see all)