Winters make your skin dry and look flaky. Bring the best out of your skin by scrubbing them on a regular basis. Though we never forget to scrub our facial skin, we tend to miss out scrubbing our body. Your body must also look as young and glowing as your face does, hence it is essential to scrub your body too.
Scrubbing gives your body a buffed and polished look. It not only gives your body a good exfoliation by getting rid of dead skin cells and clogged pores, but also increases the flow of blood with the circular massage motions. Remember to pay special attention to the knees and elbows as the skin at these parts appears dry usually.
Ubtan is the best homemade body scrub that will give you a glowing and healthy looking skin. It is made from wheat bran, gram flour, curd or milk cream and a pinch of turmeric. As this is a time taking process, we can opt for drugstore body scrubs. Here are some of the best body scrubs for women in India and are worth giving a try.
1. The Body Shop Chocomania Body Scrub:
This brand has to top the list of body scrubs. Though they are expensive body scrubs, they give a complete value for the money spent. They leave your skin buttery smooth and glowing right after the first use. With an extravagantly chocolatey smell, The Body Shop Chocomania Body Scrub excellently gets rid of the dead skin cells and stimulates your skin's microcirculation. The real cocoa butter and organic cane sugar in the scrub makes your skin softer and smoother.
Rating: 5/5
2. Victoria's Secret Romantic Wish Stimulating Body Scrub:
The second in the list comes the Victoria's Secret Romantic Wish Stimulating Body Scrub. This scrub excellently buffs off the dry and dead skin cells from your body with its natural exfoliating sugar crystals from a Secret Garden. It creates luxurious and fragrant foam that cleanses your body thoroughly leaving behind a fragrance that lasts long. The super innovative formula of Victoria's Secret Romantic Wish Stimulating Body Scrub makes it easy to be used on wet skin in shower. The scrub is a smooth blend of Pomegranate, Freesia and Cucumber Blossom.
Rating: 4.7/5
[ Read: Body Polishing at Home ]
3. L'occitane Almond Body Scrub:
Coming to the third most loved body scrub by beauties around the country, it's none other than the Loccitane Almond Body Scrub. Enhanced with crushed shells and almond oil, the scrub just melts into your skin. This foaming Almond Shower Scrub cleanses softly at the same time exfoliates all the dead cells and impurities. Packed in a tube with a convenient twist open top, the Loccitane Almond Body Scrub leaves a fresh and delicate fragrance of almond flowers.
Rating: 4/5
4. The Body Shop Strawberry Body Scrub:
Another excellent scrub from The Body shop, The Body Shop Strawberry Body Scrub is gel-based scrub with crushed walnut shells and kiwi seeds. With a subtle strawberry scent, the scrub gently cleanses and exfoliates dead skin cell and dirt from your body leaving behind a shiny, soft and healthy skin. Ideal for normal skin, The Body Shop Strawberry Body Scrub is excellent for everyday use.
Rating: 4.5/5
The following two tabs change content below.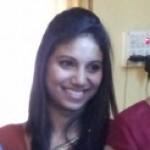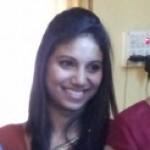 Latest posts by Akshata Shetty (see all)