For a pimple-free skin, it is important to understand what causes pimples. They cannot be your fault all the time. Contrary to the popular belief, these pimples or zits are not always caused by external factors such as food, skin care regimen or exercises. They are caused by a combination of physiological factors at work as well. They also develop far beneath the skin's surface that is beyond our control.
The worst of places to get a pimple right after our chubby cheeks is our forehead! People with bangs have a wonderful way of hiding them, unlike the rest. But how long can we hide it? This article is going to be exclusively about pimples on the forehead. Though I will cover their overall causes and remedies for pimples, I will be paying a little bit special attention to their causes.
How To Cure Pimples On Forehead:
When I had small pimples on the forehead, I never paid attention to it. I continued using my normal face wash and they were gone in a couple of days. That's it. I was never interested to know more about them and I never knew that the forehead pimples are NOT the normal ones that occur due to excess oil production and hormonal factors. Regular appearance of the zits prompted me to do a mini-research on why I got regular pimples on the forehead unlike the other places.  Before moving on to the main article, I would like to show this image to you all which is an acne-face map. This method was used in the ancient Chinese medicinal practice to map the external abnormalities to their actual internal root cause. They believed that the external abnormalities were actually triggered by internal factors and depicted them in this map.
Now you must be wondering what causes pimples, right? As you can see in the image above, according to Chinese medicine, forehead acne is related to digestive disorders. But there are also other causes that trigger forehead acne. Some of them are mentioned below:
1. Clogged Pores:
The main and universal cause of acne! As the forehead lies in the T-Zone, which is known for its excess oil production quality, the pores tends to get clogged, leading to acne. Clogged pores can easily be dealt with a good CTM (Cleansing, Toning, Moisturising) routine, with a monthly session with the steamer. Please don't overdo the steaming session, however relaxing or effective it is, as excessive steaming is not advisable for acne-prone skin.
2. Dandruff In Hair:
Dandruff in the hair can trigger acne in the forehead. Try to get rid of the dandruff using a good anti-dandruff shampoo. Your acne will vanish like magic.
3. Oily Scalp:
If you have an oily scalp, the oil tends to seep in and results in clogged pores and acne on your forehead. Make sure you wash your hair on alternate days to ensure an oil-free scalp.
4. Certain Medications:
Certain medications like birth control pills have a tendency to trigger forehead acne in certain people. Consult/question your doctor every time he prescribes you any medication relating to hormonal issues.
5. Digestive Problems:
Digestive problem is probably the main cause of forehead acne, if you do not have the issues mentioned above. It needs to be tackled with a balanced diet. Drink lots of water and include green, leafy vegetables and fruits in your diet. Avoid fried foods and artificial tasters and almost anything that disrupts your tummy's happiness. Exercising regularly helps too.
6. Excess Stress:
Stress is one thing that has to contribute to most of our illnesses in some way or the other. So, beat it by having a healthy lifestyle. Yoga and meditation help in reducing stress to a great extent. No time for yoga? Indulge yourself in a relaxing spa for an instant stress release. However hard you work, taking some "me" time definitely has its own merits, right?
The following two tabs change content below.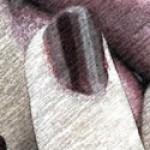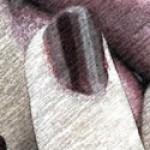 Latest posts by Rajalakshmi Murali (see all)