For a pimple free skin, it is important to understand what causes pimples. They cannot be your fault all the time. Contrary to the popular belief, these pimples or zits are not always caused by external factors such as food, skin care regimen or exercises. They are caused by a combination of physiological factors at work as well. They also develop far beneath the skin's surface that are beyond our control.
The worst of places to get a pimple right after our chubby cheeks is our forehead! People with bangs have a wonderful way of hiding them unlike the rest. But how long can we hide it? Yes. This article is going to be exclusively about pimples on forehead. Though I will cover their overall causes and remedies for pimples, I will be paying a little bit special attention to their "causes".
How To Cure Pimples On Forehead:
When I had small pimples on forehead, I never paid attention to it. I continued using my normal face wash and it was gone in a couple of days. That's it. I was never interested to know more about them and I never knew that the forehead pimples are NOT the normal ones which come due to excess oil production and hormonal factors. Regular appearance of the zits prompted me to do a mini-research on why I got regular pimple on forehead unlike the other places.  Before moving on to the main article, I would like to show this image to you all which is an acne-face map. This method was used in the ancient Chinese medicinal practice to map the external abnormalities to their actual internal root cause. They believed that the external abnormalities were actually triggered by internal factors and depicted them in this map.
Now you must be wondering what causes pimples, right? As you can see in the image above, according to Chinese medicine, forehead acne is related to digestive disorders. But there are also other causes that trigger forehead acne. Some of them are mentioned below:
The following two tabs change content below.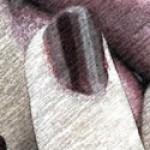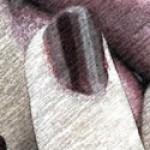 Latest posts by Rajalakshmi Murali (see all)