If you have short hair and are out of ideas to 'do' your hair, just relax. While most hair styles feature women with long tresses, those with short hair can have a lot of fun styling with their shorter version. Wondering how to put short hair in a bun? Relax!
While colour and cuts are a great way to enhance and change the look, let's look at some interesting bun hairstyles for short hair:
1. Side Bun:
This is a very popular hair bun style for short hair. To get this look at home, comb hair at a side parting and gather all the hair on one side. Hold your hair in a low pony and tie it just above the ear. Now roll up all the hair and tie it up like a bun, keeping it low. If you have bangs, let them flow loose. Just make sure the bun is at the same side as your bangs.
[ Read: Top 10 Chignon Buns ]
2. Messy Back Bun:
This too is a simple bun that can be done easily at home and is quick to accomplish. Gather all your hair at the back like you would for a ponytail and tie it up in a bun, leaving it a bit loose at the bottom, letting the tips hang out of the bun. The idea is to not make it too tight. Leave your side and front bangs loose.
3. Low Neck Bun:
This is a very elegant look that will go great with off shoulders, halters, backless, low-back dresses and gowns, and is a great look for a classy party or even a special party with your girlfriends. Comb back your hair and gather all of it near the nape. At the back, take the hair little towards your left side and make a small bun, tying up the hair in the middle and leaving the length from mid to bottom very loose. Now gather the loose hair and pin it up in your hair with an elegant brooch or flowery accessory clip.
4. Braided Side Bun:
This is a really easy hair style that you can do in a few minutes. Gather all your hair at one side and make a braid towards the back. Once done, secure it firmly with an elastic. Now take the braid, roll it like you would roll up your hair for a bun and tie at the nape. Done!
The following two tabs change content below.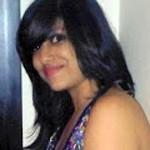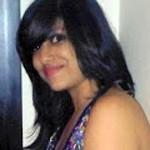 Latest posts by Debolina Raja Gupta (see all)