Versatility is not just the privilege of those with long tresses. Just about any style can be pulled off by women with short hair too, including buns. The general rule of thumb is that if you have hair that is long enough to be pulled into a pony, you can fashion a bun out of it. The usual ways of coiling and twisting might not work for short hair. But, be it sleek, or messy, or voluminous, you can style a bun with the hair you have and rock it with elan!
Bedazzling Buns For Short Hair
1. Low Voluminous Bun
One of the major concerns with short hair buns is the volume. But, with a good volumizing product and a little bit of teasing, you can create magic!
Products Used
Volumizing serum
Heat protectant spray
Blow drier
Teasing comb
Hair Brush
Strong-hold hairspray
[ Read: Bun Hairstyles For Long Hair ]
How To Style
Apply a volumizing product of your choice to damp hair, concentrating at the roots. Spray a heat protectant spray and blow dry, using a low heat setting.
Part your hair a little off the centre.
Pull as much of your hair as you can into a low ponytail at the nape, and tie with a hair tie.
Divide the ponytail into three sections and tease to add volume to each.
Take a section, wrap it around the base of the pony and keep it in place with the help of bobby pins. Do the same with the other two sections.
Spray a strong-hold hairspray on a hair brush and brush through to avoid wayward strands. Use a medium to strong-hold hairspray to set your hair and keep your bun from falling apart.
Is This For You?
This works best on those with an oval or a heart shaped face.
2. Messy Top Bun
Extremely versatile, the messy bun can be as casual or classy as you want it to be. It is easy to recreate and perfect for just about every occasion.
Products Used
Texturizing spray
Teasing comb
How To Style
Apply a texturizing spray to your hair and scrunch gently.
Run your fingers through your hair to comb and pull as much of it as you can into a ponytail at the crown. Make sure that you do not use a brush or a comb because the less structured your hair looks, the better it is. If the hair tie cannot hold up all your hair, that's fine. Loose tendrils work in favor of this hairstyle.
Divide the ponytail into two sections, and, using a teasing comb, add volume to them. Hide the teased portion by smoothing out the top layer.
Wrap one section around the base of the ponytail, and secure it in place with the help of bobby pins. Then, wrap the other section around the first – but in the opposite direction – and pin. To keep the bobby pins from falling off, coat them with hairspray before using them to secure your bun.
Is This For You?
This works for all face shapes. But those with wider faces should consider adding more volume.
3. Quirky Faux Bun
Products Used
How To Style
Start by applying a volumizing product to your hair.
Gather your hair at one side, close to the temple. Secure with a hair tie, and use bobby pins around the ponytail to keep the shorter strands in place.
This hairstyle requires the use of pomade. So, to spread it through your hair evenly, spray some water on the ponytail.
Take a small amount of pomade between your palms and spread it through the length of the pony. Curl your hair towards the base of the ponytail, so that the resulting shape resembles a bun. Use a little more pomade to smoothen the rest of your hair.
Allow the pomade to set, and cut off the hair tie.
Is This For You?
This looks best on those with long faces.
4. Messy Side Bun With A Headband
Gone are the days when headbands were the accessories of little girls. From trendy to classy, the new generation of headbands can amp up any look. Sport one with this side bun to make this adorable hairstyle look even more adorable.
Products Used
Smoothening serum
Heat protectant spray
Medium barrel curler
A headband
[ Read: Messy Bun Hairstyles ]
How To Style
Apply a smoothening serum to your hair. Spray a heat protectant spray on your hair.
Part your hair to one side. Starting at the bigger part, curl your hair away from your face using a medium barrel curler.
Gently brush through each curled section, to make it a little less structured.
Divide the hair into three sections. Gather all the strands from the middle section to the side of the larger part, and twist it into a low bun. Use bobby pins to keep the bun in place.
Start braiding the hair from the smaller part, incorporating strands as you move along. Tuck the braid into the bun.
Pull back the hair from the bigger part, wrap it around the base of the bun and pin it in place. The overall style leans more towards the casual, so it is okay if a few tendrils escape.
Place a headband at your crown to finish the look.
Is This For You?
This hairstyle works well for those with an oval or a heart-shaped face.
The following two tabs change content below.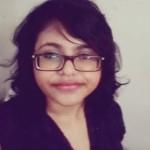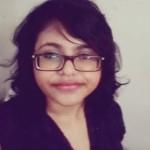 Latest posts by Bhavna Panda (see all)