Bobs have always been quite the hot favourite among celebrities and runway stars! We have seen lots of celebs in recent times sporting different forms of bob cut hairstyles. Sometimes Gwyneth Paltrow sports a sleek look where as Jennifer Aniston gives that look a twist of the comb into a zigzag parting. Rose Byrne is also seen to play with the way her bob looks from time to time. Sometimes she sports a normal bob while sometimes she plays it up with a side sectioning.
Curls are also now incorporated into bob hairstyles. So they are not that traditionally tasteless either. So if you are not feeling like going for conservative bob culture, add a twist in the tale. To further help you decide on the different and popular bob haircuts and styles which can make you look worth a million dollars, we are putting forward our selected 10 best of the best Bob hairstyles sported by our favourite celebs.Take a closer look, choose a style and sport it today!
Most Popular Bob Hairstyles 
1. Rose Byrne's Parted Blunt End Bob:
This side parted Bob look with some blunt ends and front blunt fringes can be a hot party hairstyle. Team it up like she does, with heavy long earrings.
Via pinterest
2. Ashley Simpson's Graduated Bob:
This graduated bob hairstyle can be the talk of the town. Boyish yet quite flamboyant. Try this on and grab all the compliments.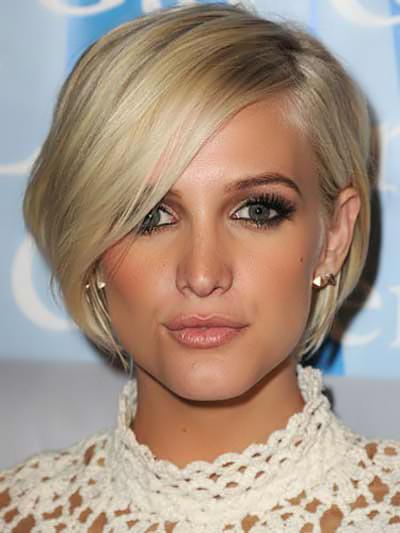 Via pinterest
[ Read: Katie Holmes Hairstyles Pictures ]
3. Frankie Sandford's Cute Feather Pixie:
This cute pixie haircut can be a show of a million dollars. You just need to be confident enough to carry it.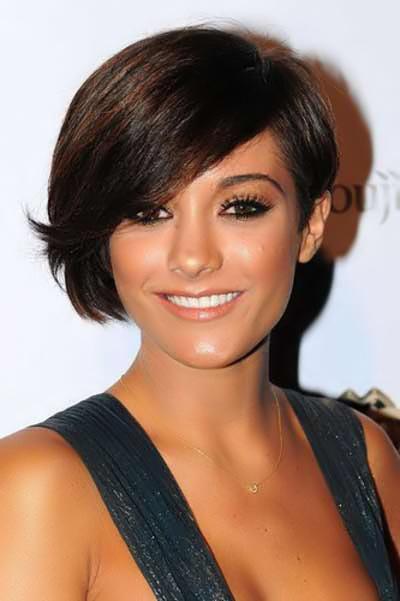 Via pinterest
4. Scarlett Johansson's Asymmetrical Choppy Bob Cut:
You don't need to be the Black Widow of The Avengers to sport this cool look. You just need to be daring enough to sport it.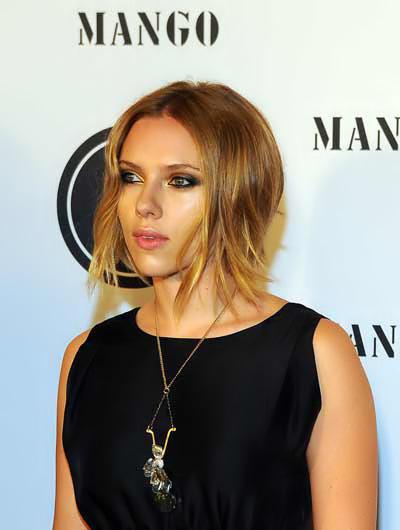 Via pinterest
5. Katie Holme's Bob:
This is cute and the perfect traditional bob cut. If you are a perfectionist and don't like experiments, go for this one. This has been a hot favourtie for years now and the trends say it will remain amongst the most favoured of bob hairstyles 2013.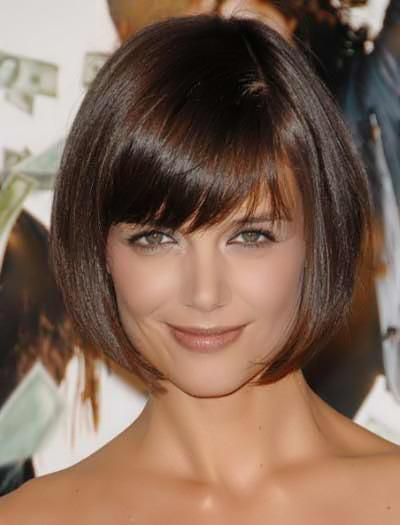 Via pinterest
[Read:Latest Bob Hairstyles ]
6. Mila Jovovich's Curly Short Cropped Bob:
If you have sharp long face like her, try this curly Short cropped bob hairstyle. It will make you look very sophisticated and stylish.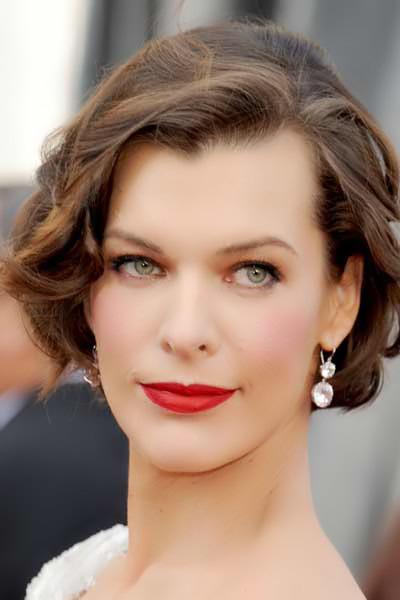 Via pinterest
7. Rihanna's Side Swept Big curly Bob:
She is always the talk of the town with her new trendy hairstyles. In this one, she sports a lovely big curly bob which is made absolutely perfect with its big end curls. Feeling like giving it a try?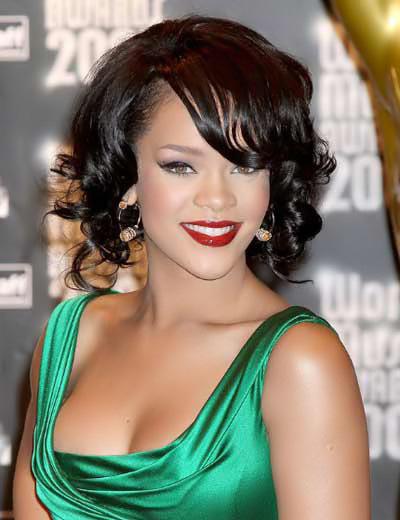 Via pinterest
8. Rihanna's Short Cropped Asymmetrical Hairstyle:
Here is she again, sporting yet another cool bob hairstyle. Do you have the confidence to try this one? This is a short cropped boyish look, yet quite jazzed up by the front long bangs which have been further curled up.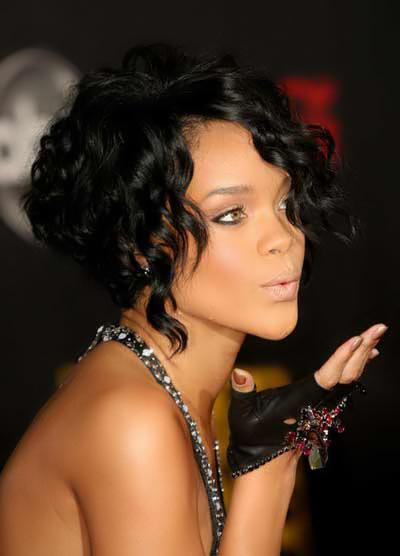 Via pinterest
9. Gwyneth Paltrow's sleek choppy Neck Length Bob:
Not a fan of jazzed up bobs? Try this sleek choppy bob look which gives you length and style both.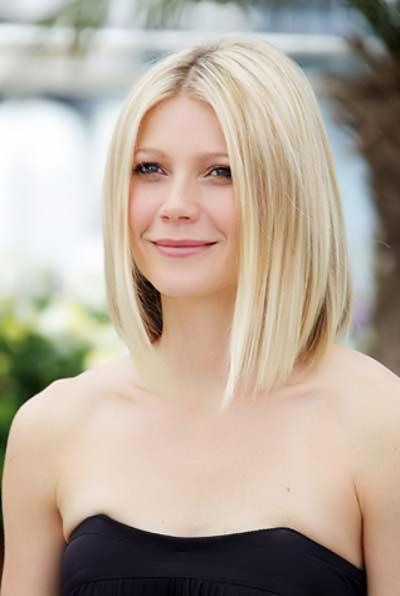 Via pinterest
10. Victoria Beckham's Graduated Choppy Bob:
She is known for her sophisticated styles. Here she sports a choppy bob which looks rather smart and trendy is one of the most popular bob hairstyles ever. Get this look where sections of hair are chopped off in a graduated way from short at the rear to long at the front.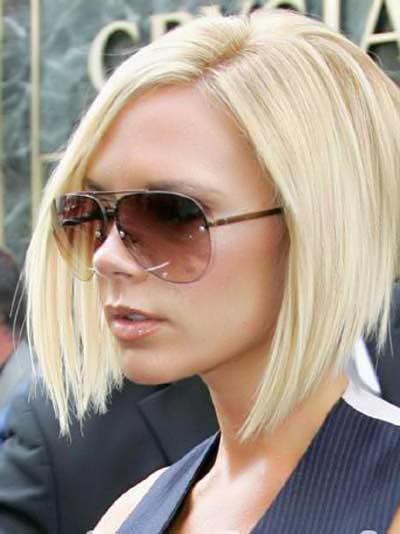 Via pinterest
If You Enjoyed This Post, Sign Up For Newsletter
(And get your daily dose of Beauty & Wellness tips straight to your inbox)
The following two tabs change content below.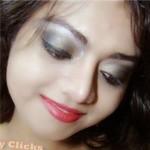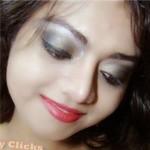 I love makeup,dance,dressing up,singing,writing ,acting (stage drama),eating and nail arts. I live life to the fullest and enjoy every moment as it comes.