One of the most memorable and important day of a woman's life is undoubtedly her wedding day. It's a day for which every woman eagerly waits for and desires that everything on that day should be just perfect. Being the centre of attraction on her D- Day, the Bride desires to look stunning and ethereal on that particular day. She picks up the most beautiful and a gorgeous dress for that special day, and that perfect dress surely demands the most of perfect bridal hair styles.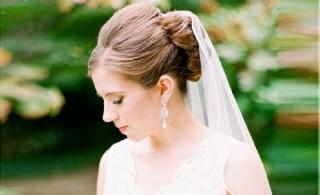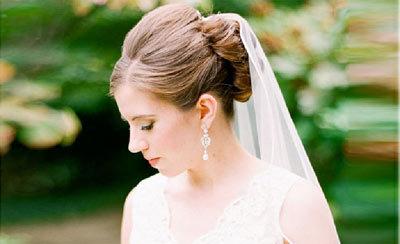 Here are some examples of great bridal hairstyles – Team them up with right accessories like tiara or headpieces; finish this off with the perfect veil which will make you look stunning. You need to start flipping through various bridal magazines to get an idea of what you want on your wedding day – pick up the veil which you like and the headpiece which you adore to make your hairstyle look just perfect.
Get the basic idea on what kind of hairstyles you want on your wedding day:
Basic formal updo.
Loose fun and casual updo
Half up half down hair
Loose and down hair with curls
Brides with short hair lengths can opt for headband piece or a tiara that sit on the crown of your head or just curl your short hair into loose hair and add some flowers, rhinestones or diamond hair accessories. Here are some hairstyles that will go perfectly with wedding veils.
10 Bridal hairstyles for wedding veils
1. Half up and Half Down: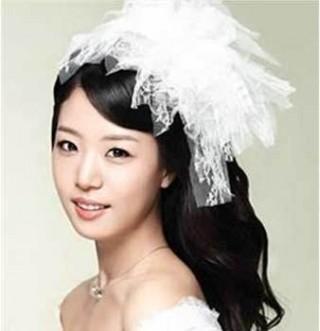 This romantic style involves loosely curling your hair, the hair is loosely pulled together at the crown part of your head and rest of the hair are kept loose. This style looks wonderful with bridal veils.
2. Formal French twist: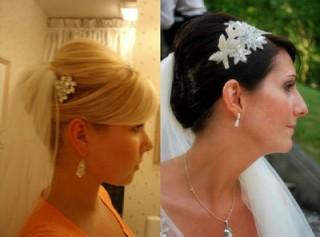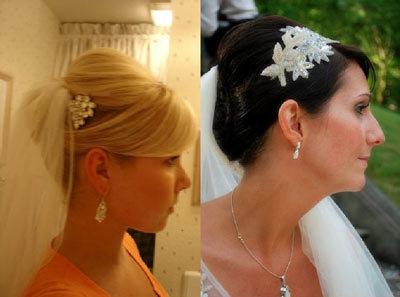 This style goes perfectly your wedding veil when your look is more formal on the whole. The hair is secured into a ponytail which is twisted up into a French twist and secured with pins. Alternately you can also side part your hair in the front and then create a normal French twist with the rest of the hair.
3. Formal updo with tiara: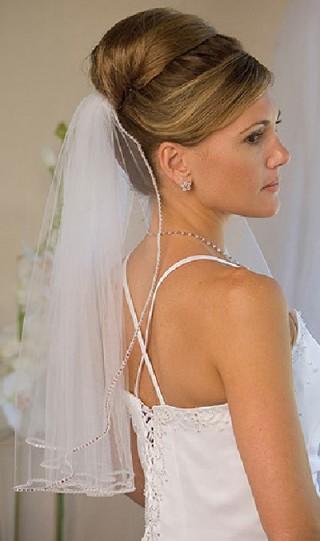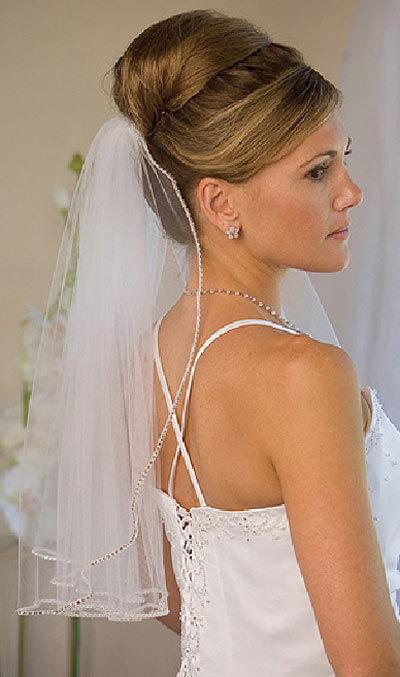 The hair is tied into a high ponytail and twisted to create a bun. It is secured with pins and a tiara is added onto the top to complement this look.
4. Loose ponytail: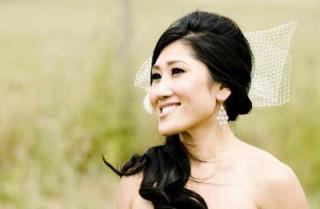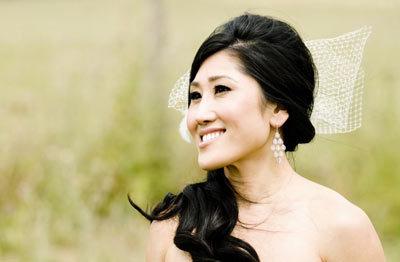 First create waves in your hair. Tie them up into a loose ponytail and accentuate the style by adding chic hair accessories.
5. Beach waves: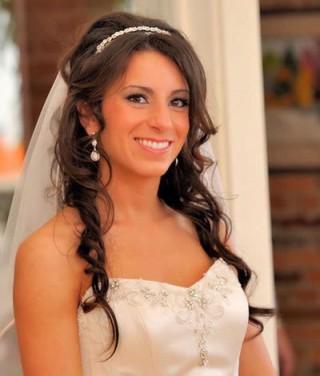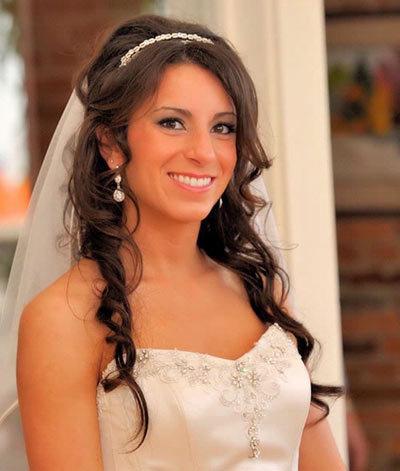 This is a more hippy look, long hair is cut into layers and then loose waves are created. A simple and long veil complements this look.
6. Loose side ponytail: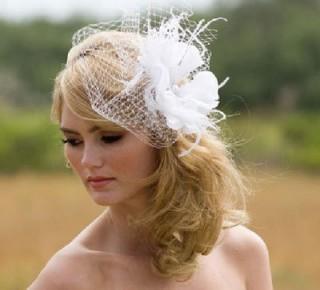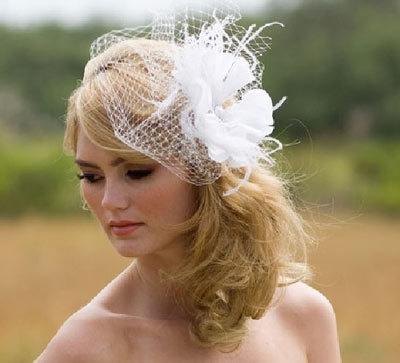 Create loose curls and then tie up the hair in a very low and loose side ponytail. Arrange your bangs onto one side of the head.
7. Curled bun: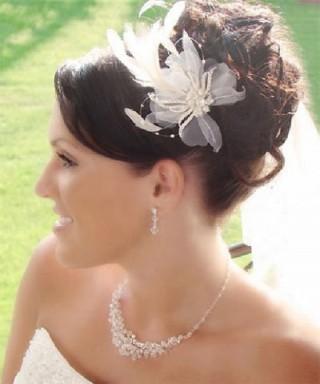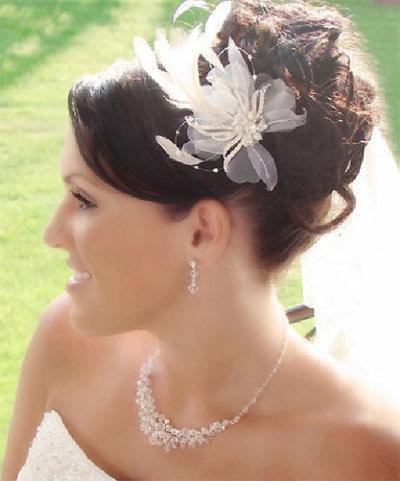 8. Updo with bangs: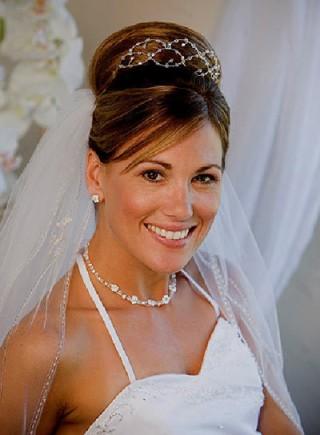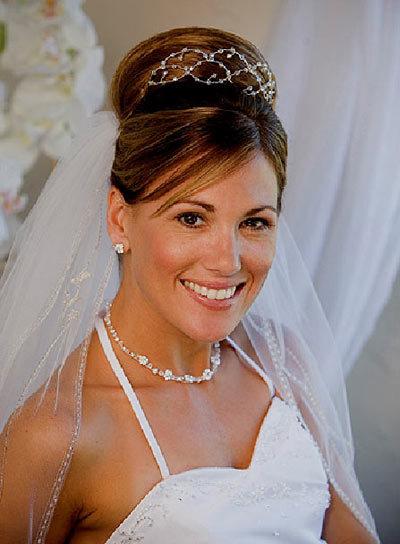 The bangs are swept onto one side of the head and the rest of the hair is secured into a formal up do. This style looks great and also keeps the veil in place.
9. Braided updo: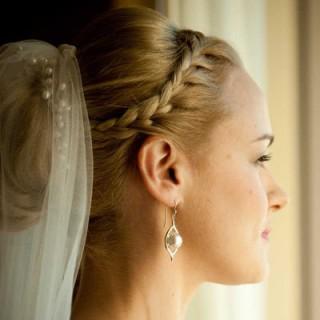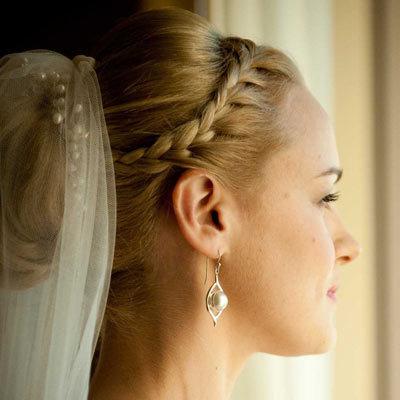 A stylish up do with little braids in the front looks fun and classy. This style will look unique with a veil.
[ Read: Emo Cut Hairstyles ]
10. Wavy hair: 
Create loose waves in your hair. Gather your hair and back comb the top section of the hair to give volume. Secure the top part with pins and let the waves fall over your shoulders.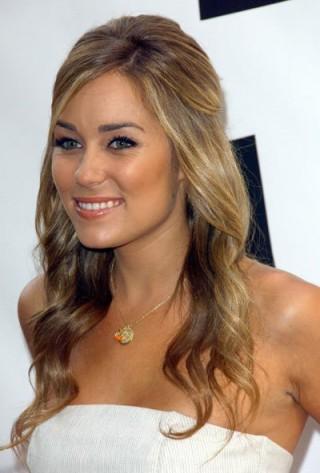 Images src: 1 , 2 , 3 , 4 , 5 , 6 , 7 , 8 , 9 , 10
If You Enjoyed This Post, Sign Up For Newsletter
(And get your daily dose of Beauty & Wellness tips straight to your inbox)
The following two tabs change content below.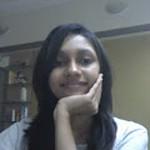 Latest posts by Riddhi Jholapara (see all)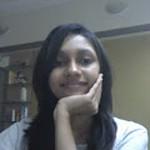 hi everyone I am Rids from mumbai .. A girl who is pursuing PhD in biological sciences. This blog is my passion and I love writing. I am passionate about many other things - books, music, movies and makeup. This blog is an attempt to write about everything that I really love.