Have you got a big day ahead you – a special occasion or maybe interview or a presentation at work? You need to look good day!  Did you wake up to find those hideous puffy eyes plague you?  Don't they just have the worst timing? You can't go to work looking dead worn out and ugly today of course. Puffy eyes fortunately aren't a permanent problem. Let's first see why we end up with them before we give you a list exercise to make them vanish!
What Causes Puffy Eyes?
Some reasons are under our control while some, they will happen naturally over a period of time.
Spending long hours before the computer screen, playing video games throughout the night or watching television at a stretch are some of the causes leading to tired eyes that result in eye bags. If we take breaks in between and continue practicing eye exercises regularly, the chances of puffy eyes are reduced considerably.
Puffy eyes are also caused as we age. The cells around eyes degenerate with age and result in the accumulation of fluid that gives a baggy look underneath your eyes.
Some Precautions To Get Rid Of Puffy Eyes:
1. Don't strain your eyes at the computer or T.V. screen for hours. Take breaks in between.
2. Don't oversleep or spend sleepless nights. However eye bags formed due to excessive sleeping will vanish in a few hours.
3. Reduce alcohol intake.
4. Stop smoking.
5. Even excessive sodium in food will also cause puffy eyes. Control salt consumption in daily diet.
6. Don't sleep with eye makeup on. The chemicals present in cosmetics also leads to eye bags.
Effective Exercises In Yoga For Puffy Eyes:
Here are a few simple yoga eye exercises that will help you get rid of tired and puffy eyes.
1. Open your eyes wide open and blink for several times. Now move your eyeballs from left to right, right to left, up and down, again down and up and lastly diagonally on all four sides. This completes one full cycle. Repeat this cycle for another 5 times.
2. Let's call the second exercise 'the clock exercise'. Imagine that there is a wall clock hanging in front of you. To make it even more easier, stand before a wall clock if you have one. Now start by looking at the number 12. Start moving your eyes from 12 to 1 to 2. Continue upto 12 again. Close your eyes and rest for 10 seconds. Blink and start anti-clockwise.
3. Bring the palms of both your hands in front of you at a considerable distance with the fingers pointing upwards. Breathe in deeply and move your palms away to focus on a distant object. Now breathe out and bring the palms together in front of you. Now focus on your palms. Continue repeating this exercise for another 5 times.
4. Look ahead and bring the palm of your right hand before you and fix your attention on the thumb. Move the hand and look at a distant object. Now bring the left thumb before you and focus. Again look at a distance. Repeat for a few more times.
5. Close your eyes and with the tips of your middle or ring finger massage the outer corner of your eyes gently once in clockwise and then in anti-clockwise motions. Relax your eyes and repeat another 3-5 times.
6. Close your eyes. With your index, middle and ring finger press over the puffed area of your eyes and press for atleast 5 minutes.
7. With the index finger of both hands, slightly press the temples and massage them. Five minutes of everyday massage of your temples will gradually reduce the puffiness of your eyes.
8. One of the reasons for puffy eyes is fluid retention. When you sleep deeply you don't blink your eyes and fluid gets accumulated within the nerves under your eyes. If you find puffiness around your eyes after a good night's sleep, blink your eyes vigorously for 30 seconds. This will dissolve all fluid reducing the puffiness.
9. Perform eye massage to stimulate eye muscles. With your ring finger massage the outer socket of both eyes gently and work your way round the socket bone.
10. End this eye exercise session with palming. Close your eyes. Rub both the palms of your hands vigorously to generate heat within the palms. Now gently press the palms on your eyes and let your eyes absorb all the heat. Keep your breathing steady throughout palming. Gradually remove the palms and open your eyes slowly.
There you are with a set of fresh and bright looking eyes. Follow these exercises for 2-3 times a day and you will be gifted with bright and sparkling eyes like a diva.These were some of the best exercises in yoga for dark circles and puffy eyes.
Have you ever practiced facial yoga for puffy eyes? Share your experience with us in the comments section below.
Recommended Articles:
NOW WATCH – Facial Yoga Exercises For Reducing Dark Circles, Eye Wrinkles, And Puffy Eye Bags
The following two tabs change content below.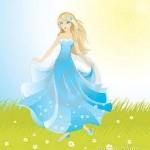 Latest posts by Mounika Raghavan (see all)