Nail Art seems to now be ruling the beauty and fashion world. From the models on the ramp to international movie artists to even school going girls, everybody loves to sport nail art. Thanks to the endless styles you can flaunt and the various methods that make this task easy.
Now that you are decorating your finger nails and love it, have you considered sporting the same art on your toe nails? If no then read below to find out more.
Nail art on toes look very pretty and chic, like the way they do on the hands. The procedure of doing designs of nail art on toes is almost same as on the hands. With little practice you can master the technique of nail art on toes. Here are some simple nail art ideas for toes, which you can try yourself.
Nail Art Ideas for your Toe
1. Polka dot toe nail art:
Creating simple polka dots on toes look cool and very pretty. To create this look, just paint your nails in any color and add contrasting dots using a dotting tool or tooth pick. When your design dries up, add a top coat.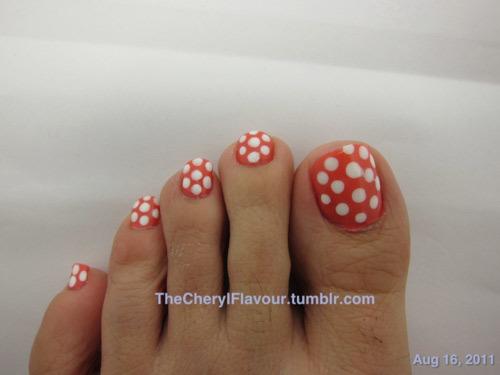 2. Half moon toe nail art:
Creating half moon on thumb of your feet and alternating the colors on other fingers look very chic and quite easy to do. Your feet will not go unnoticed!
3. Stamping on toe nails:
Stamping on toe nails looks cool and very pretty. Since your other nails are very small to stamp, you can stamp on your thumb and use it as an accent nail.
4. Floral pattern on toe nails:
If you are very good with free hand painting than you can draw beautiful flowers on your toes, similar to one in the picture.
5. Multi colored thumb:
You can paint multiple colors on your thumb and keep other fingers simple. This will look very elegant too. source of image.
6. Five dot flowers on toe nails:
Creating five dot pattern flowers on the thumbs of your feet is very easy and they look very cute too.
7. Lady bug toes:
Creating lady bug pattern on toes looks very cute and summer-ish!!! You can then paint lady bug on your thumb and keep your other nails simple by painting them in red or black.
8. Sticker on toes:
You can apply stickers or water decals on toes because they look pretty and are not time consuming at all. This one of my favourite nail design ideas.
9. Leopard print on toes:
You can do leopard designing on your toe nails too. It will look pretty and is quite easy to do using nail art pens.
10. Star toe nails:
Adding star pattern and glitter on nails looks very beautiful. You can try free hand stars or apply star shaped glitter stickers to get the look.
11. Bindis or rhinestones toe nail art:
If you are in hurry and want to do nail art in few minutes, then you can create this look by sticking bindis on your toe nails. Apply a top coat and you are good to go!
12. Stripes toe nail art:
You can draw stripes on toe nail to make them look spectacular. They are very easy to do and look very pretty too!
I hope you try these basic nail art design ideas out!!! Update us on what you do, because we love to hear from you.
Image source: 1 , 2 , 3 , 4 , 5
Love Nail Art?
(Subscribe to get Beautiful Nail Art Ideas daily)
The following two tabs change content below.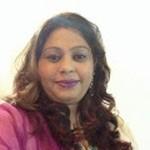 Latest posts by puja malhotra (see all)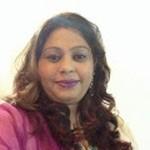 I am a trained nail artist and mother of 5 year and half year old girls...... I own my own nail art studio and do nail art professionally and teach nail art. I am nail polish addict.:) My nail polish obsession started since my childhood. I wont mind painting my nails every day. I love keeping myself updated with new nail art trends and I hope you enjoy reading it as much as I enjoy working on it.