Radiant and glowing skin is the first step to looking great but it doesn't really have to involve expensive skin treatments or skin products. All one needs to do is go into the little room in our house that we call – Kitchen whip up for a few simply brilliant kitchen face packs! It has all the elements that are required to cure our skin problems and to enhance our beauty without any side effects.
Beauty Tips From Kitchen:
Here is a list of 15 kitchen beauty tips Ingredients that you can use:
Honey:
It is pretty much the saviour for your skin. Honey acts as a natural antiseptic and antifungal, and it's also a fantastic humectant, which preserves the moisture in the skin. Try dabbing a bit over broken facial acne to speed the repair process.
so here is one mask that has been veru popular!
[youtube http://www.youtube.com/watch?v=is9EzxLvzoU]
Gram flour:
Gram flour has been traditionally used in beauty care, mainly to deep cleanse and exfoliate the skin.  It can be added to face packs to remove Tan and to cleanse and tighten the skin.
Mix it with yogurt, lemon juice and a pinch of turmeric or mix ground almonds with gram flour, milk and lemon juice. Apply it on the face and wash off after 20 to 30 minutes. It helps to remove tan and lighten skin colour.
To reduce oiliness, mix it with yogurt and apply. Wash it off after 20 minutes.
For pimple prone skin, mix it with sandalwood paste, turmeric and milk to make it into a paste. Apply on the face and wash it off after 20 minutes.
To discourage facial hair, mix gram flour with water into a paste and apply on the area. Wash it off when it dries.
Well all of this works but then there is one recipe that has been extremely popular especially with our grandmothers Here is a video on how to do it…if your grandma hasn't already drilled in into you!
[youtube http://www.youtube.com/watch?v=nqHzYxRTwMw]
Eggs:
Eggs are often used in cooking and baking, but can also be applied on the face to help ward off wrinkles and to potentially tighten sagging skin. By applying egg whites directly onto your skin, you can give yourself an effective facial without spending a lot of money. Egg whites can be used as a mask to make the skin tighter and firmer.
To make your own firming mask, separate two eggs into egg whites and yolk.
Whip the egg whites with a fork for 10 seconds, and then spread the egg whites over your skin with your fingers.
Leave the egg whites on your skin for 30 minutes, or until they dry completely.
Wash the dried egg whites off your skin using warm water.
Depending on your skin type here is one mask that with slight variations can be used by everyone!
[youtube http://www.youtube.com/watch?v=v_rk8oOuGZE]
Potatoes:
There is a particular compound in potatoes that helps to reduce swelling and puffiness. Using a vegetable peeler, shred a small amount of potato, let it chill in the fridge for a while, and then place the chilled potato under your eyes for 15 minutes. When you remove them, you will find less puffiness under those eyes and it also helps in reducing dark circles if used regularly. You can also use a potato slice instead of shredding them but shredded potato is definitely more effective.
Here are a few more ways you can use this miracle worker
[youtube http://www.youtube.com/watch?v=w-OR-R-vW0Q]
 Cinnamon:
Mix a little Cinnamon powder to your favourite lip-gloss to turn it into a lip-plumper. It can also be used to help dry out acne and exfoliate dull, tired skin by making a facial mask out of honey and cinnamon. Cinnamon is a very strong spice so a little quantity goes a long way.
[ Read: Fair Skin Remedies ]
Here is a video to show how!
[youtube http://www.youtube.com/watch?v=-VUXE8vDFR0]
Yogurt:
Yogurt or curds like we to call it is another miracle worker hiding away in some corner in our homes! This is called a miracle worker for it all is capable of moisturizing, fighting acne, reducing discoloration, preventing premature aging and providing relief from sun burns! Yup all of that in one! Here is a video on one of the many masks that you make out of it.
[youtube http://www.youtube.com/watch?v=ylu9pGz2l4s]
[Read:Herbal Beauty Tips]
The following two tabs change content below.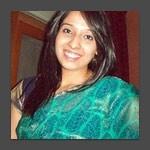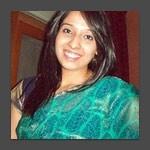 Latest posts by Aparajita Chattopadhyay (see all)