While watching Bollywood stars on the silver screen, how many times have you wished you could look as pretty as them? The ethereal beauty of many of the leading ladies of Bollywood has often left us in awe. But have you ever thought of knowing how they would look once their makeup is stripped off? Here's a look at some of the famous Bollywood stars and actresses without makeup. While some of the Bollywood celebrities without makeup appear quite pretty, some look very ordinary.
Bollywood Actress without Makeup
1. Kareena Kapoor:
Here's our very hot celebrity without makeup! Bebo!
And here we see the magical touch of makeup!
[ See: More Pictures Of Kareena Kapoor Without Makeup ]
2. Priyanka Chopra:
In the first two images of Piggy Chops, she is seen with minimal makeup.
And in this image, we see her as the gorgeous diva she always appears to be! Quite an amazing transformation!
[ See: More Pictures Of Priyanka Chopra Without Makeup ]
3. Karisma Kapoor:
This is what a heroine without makeup should be like! Lolo looks pretty in both the images, without and with makeup. What do you say?
[ See: More Pictures Of Karishma Kapoor Without Makeup ]
4. Celina Jaitley:
Are you still thinking if both images are of the same person? This one actress without makeup that we certainly never want to see!
[ See: More Pictures Of Celina Jaitley Without Makeup ]
5. Tanushree Dutta:
Here's Tanushree Dutta, a fairly well known name in the movies business. She is another example and a not a very charming one at that of an bollywood actress without makeup! She really needs the help of makeup before scorching the screen, what do you think?
6. Katrina Kaif:
Image of Katrina without makeup:
Image with makeup:
We must admit that she is one of the most beautiful actresses with or without makeup, she is gorgeous either ways.
[ See: More Pictures Of Katrina Kaif Without Makeup ]
7. Sushmita Sen:
Here's how the ex-Miss Universe appears with and without the touch of makeup
The image certainly speaks for itself!
8. Aishwarya Rai Bachchan:
Here we see her with minimal makeup on.
And here's the look with makeup. No doubt she is a natural beauty!
[ See: More Pictures Of Aishwarya Rai Without Makeup ]
9. Kajol:
Take a look at the hazel-eyed actress without and with makeup. While her natural good looks are obvious, she certainly isn't as flawless as we think her to be on screen. Do you love her in both the looks?
[ See: More Pictures Of Kajol Without Makeup ]
10. Vidya Balan:
TheNational Award-winning actress who broke stereotypes of what a Bollywood heroine should be like! Here are the looks of her in both without and with makeup.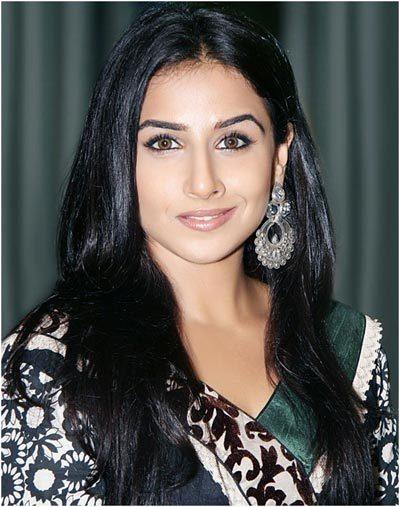 She isn't hard on the eyes without makeup but we definitely like her more with makeup. What do you think?
11. Urmila Matondkar:
Quite unbelievable when we see the two looks! The sultry diva that stole hearts is certainly missing when the makeup comes off.
12. Rani Mukerji:
I am a die-hard fan but I would still like to see her with makeup on! Her tired girl next door look certainly isn't too appealing.
13. Esha Deol:
Here are Esha's two looks, without and with makeup. She seems to be quite the girl-next-door without makeup on. Pretty in both looks.
14. Deepika Padukone:
Here she is seen with minimal makeup.
And here we see her transformation into the diva we have always known her to be!
Beautiful either ways!
[ See: More Pictures Of Deepika Padukone Without Makeup ]
15. Bipasha Basu:
Here's the Bollywood bombshell with and without makeup!
We don't like her much without makeup. What do u say?
16. Juhi Chawla:
A little makeup cannot cause harm for sure. While she doesn't look too bad, the glamour certainly doesn't come to her naturally.
17. Preeti Zinta:
Cute and bubbly is not what she looks like in this image without the makeup! This diva needs the touch of makeup to bring out the glam queen.
[ See: More Pictures Of Preity Zinta Without Makeup ]
18. Isha Koppikar:
Pretty most certainly. Seductive, not without makeup for sure!
19. Lara Dutta:
This model turned actress definitely needs the magical touch of makeup!
20. Amrita Arora:
She certainly has good features but doesn't she look plain without any makeup on?
21. Amisha Patel:
Yeah plain is the word for her too. Makeup certainly brings out the best on her!
[ See: More Pictures Of Amisha Without Makeup ]
22. Dia Mirza:
Makeup or no makeup, her lovely smile and sweet face seem to glow either ways!
23. Madhuri Dixit:
She definitely has a beautiful face but her age is beginning to show, don't you think?
24. Rekha:
Oh the only thinking tarnishing this gorgeous face is the fine lines and wrinkles around the eyes. In her younger days, makeup or no makeup, she most definitely would have been stunning!
25. Kim Sharma:
Lovely skin, almost flawless don't you think? She is certainly good looking even without makeup. All she needs it for is make the feature of her choice stand out!
26. Mugdha Godse:
Here is one of the heroines without makeup that we most definitely do not like.
[ Read:Alia Bhatt Without Makeup]
27. Rakhi Sawant:
All that botox certainly seems to have done some good for her. Even without makeup she  doesn't look too bad.
28. Sonam kapoor:
You don't even recognize her do you?
 [ See: More Pictures Of Sonam Kapoor Without Makeup ]
29. Anushka Sharma:
She looks almost the same! Take a guess! which one does she have makeup on and in which one she doesn't!
[ See: More Pictures Of Sonam Kapoor Without Makeup ]
30. Malaika Arora Khan:
Now she is definitely a hot mom! She looks graceful and sophisticated in her look without makeup. And when she wants to bring the sexy out, she whips out her makeup kit!
After seeing these heroines without makeup, we realize how magical the touch of makeup can be in transforming someone from the girl-next-door to a diva. Certainly Bollywood celebs take the help of some of the best makeup artists to appear so beautiful onscreen. Then again, some are naturally beautiful. But it is true that all of them are supremely talented which is why they are what they are today!
Hope you enjoyed this article on the original look of Bollywood actresses without makeup. Please note that this is in good humor and not meant to demean any of your favorite celebs. Many of them are my favorites too. So whats your verdict one these celebrities without makeup. Do let me know in your comments below.
Images Sources: 1, 2, 3, 4, 5, 6, 7, 8, 9, 10, 11, 12, 13, 14, 15, 16, 17, 18, 19, 20, 21, 22, 23, 24,  25
Recommended Articles:
The following two tabs change content below.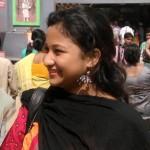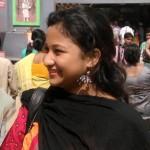 I am a fun-loving and vibrant person. Having a passion for writing, I choose to provide the best insights into health and beauty. I am talkative, lively, caring and an independent thinker. I am extremely compassionate about animals. I am a movie freak too!