While watching Bollywood stars on the silver screen, how many times have you wished you could look as pretty as them? The ethereal beauty of many of the leading ladies of Bollywood has often left us in awe. But have you ever thought of knowing how they would look once their makeup is stripped off? Here's a look at some of the famous Bollywood stars and actresses without makeup. While some of the Bollywood celebrities without makeup appear quite pretty, some look very ordinary.
Bollywood Actress without Makeup
1. Kareena Kapoor:
Here's our very hot celebrity without makeup! Bebo!
And here we see the magical touch of makeup!
[ See: More Pictures Of Kareena Kapoor Without Makeup ]
2. Priyanka Chopra:
In the first two images of Piggy Chops, she is seen with minimal makeup.
And in this image, we see her as the gorgeous diva she always appears to be! Quite an amazing transformation!
[ See: More Pictures Of Priyanka Chopra Without Makeup ]
3. Karisma Kapoor:
This is what a heroine without makeup should be like! Lolo looks pretty in both the images, without and with makeup. What do you say?
[ See: More Pictures Of Karishma Kapoor Without Makeup ]
4. Celina Jaitley:
Are you still thinking if both images are of the same person? This one actress without makeup that we certainly never want to see!
[ See: More Pictures Of Celina Jaitley Without Makeup ]
5. Tanushree Dutta:
Here's Tanushree Dutta, a fairly well known name in the movies business. She is another example and a not a very charming one at that of an bollywood actress without makeup! She really needs the help of makeup before scorching the screen, what do you think?
6. Katrina Kaif:
Image of Katrina without makeup:
Image with makeup:
We must admit that she is one of the most beautiful actresses with or without makeup, she is gorgeous either ways.
[ See: More Pictures Of Katrina Kaif Without Makeup ]
7. Sushmita Sen:
Here's how the ex-Miss Universe appears with and without the touch of makeup
The image certainly speaks for itself!
8. Aishwarya Rai Bachchan:
Here we see her with minimal makeup on.
And here's the look with makeup. No doubt she is a natural beauty!
[ See: More Pictures Of Aishwarya Rai Without Makeup ]
9. Kajol:
Take a look at the hazel-eyed actress without and with makeup. While her natural good looks are obvious, she certainly isn't as flawless as we think her to be on screen. Do you love her in both the looks?
[ See: More Pictures Of Kajol Without Makeup ]
10. Vidya Balan:
TheNational Award-winning actress who broke stereotypes of what a Bollywood heroine should be like! Here are the looks of her in both without and with makeup.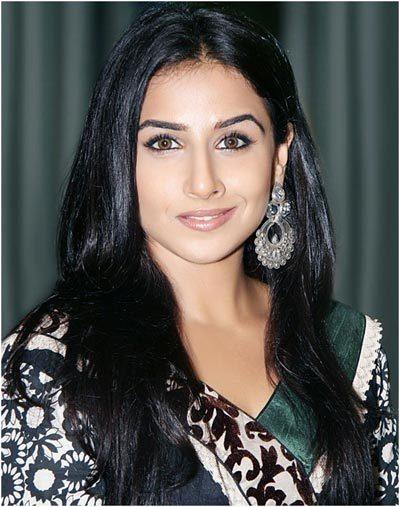 She isn't hard on the eyes without makeup but we definitely like her more with makeup. What do you think?
The following two tabs change content below.