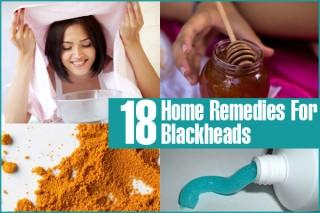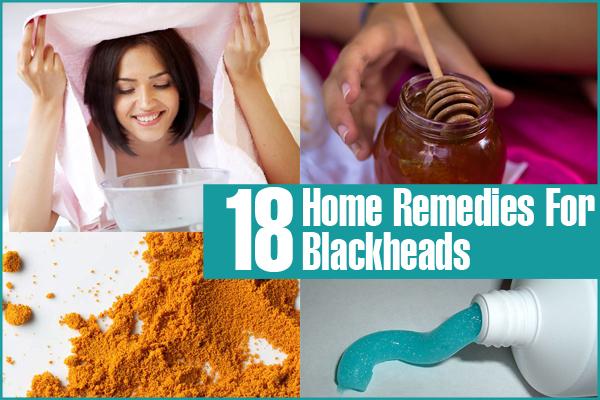 We all hate blackheads. And erasing them can be such a pain. Squeezing them out, getting a facial, using nose strips –it can all be so overwhelming! So what could be better than a few good home remedies to help you get rid Blackheads for good?
Squeezing blackheads out is not the best idea as it can lead to inflamed skin and eventually scarring. So here are a few tips to get rid of blackheads and prevent them altogether using simple ingredients lying around your home. You must surely own a few listed here, all the ingredients mentioned will help you save your skin from the 'black-headed' nightmare.
Home Remedies For Blackheads
1. Steam your face for one to two minutes and then use a natural exfoliator to scrub off the blackheads and whiteheads gently. This is one of the simplest and oldest home remedy for blackheads.
2. Prepare a face scrub using crushed almonds and gram flour i.e. besan to exfoliate the affected area. This is another blackhead removal at home technique that is quite popular.
3.  Mix up two tablespoons of yogurt with one tablespoon of lemon juice and apply it to the affected area.
4.  A mixture of honey and lemon juice is considered to be one of the most popular blackhead removers.
5.  A mixture of one egg white and a tea spoon of honey applied on the face can not only help prevent blackheads, but also help your skin from getting tremendously greasy.
6. Mix salt, lemon and honey, in equal quantities, and make a scrub. Yogurt can also be added to this mixture. Then gently massage the affected area with this scrub for about 5 to 10 minutes. Rinse off and pat dry.
7.  Mint
toothpaste
is considered to be very helpful in clearing blackheads. Apply some on your nose and leave it there until it's dry. Then, wipe it off using a wet washcloth.
8.  If you are a fan of aloe vera, apply some of its juice to the affected area. This is supposed to soothe as well as heal the area.
9.  Baking soda mixed with water can also help. Leave it on for about 15-20 minutes before washing it off.
10.  A slow, but effective way of getting rid of blackheads is washing the affected area with salt water on a regular basis. This should help gradually eliminate the excessive oil in the area.
[Read:Blackheads and Whiteheads]
11. Turmeric is considered to be a great healing ingredient. A mixture of turmeric and mint juice applied to the affected area can help.
12. A mixture of oatmeal powder and rose water can also be very helpful. Apply it and leave it on for about 20 minutes.
13. Groundnut oil or ground cinnamon can not only remove blackheads but prevent their future growth, too.
14. Mix lemon juice and cinnamon powder and apply for 20 minutes to your blackheads in face and nose. Your face skin will be exfoliated and this should help remove the existing blackheads. However, when using spices, be sure to test them on your hand prior to using them on your face to prevent unwanted reactions.
15. Applying milk to the affected area and gently scrubbing the blackheads using a towel may help eliminate them.
[Read:Chin Blackheads]
16. Strawberry leaves on the blackhead can also be helpful. The alkalinity helps to reduce the swelling and cleanse the pores those are blocked.
17. Making a paste of fenugreek (methi) leaves and water is also supposed to help get rid of blackheads.
18. To prevent blackheads, eat plenty of fresh fruits and vegetables. A minimum five servings of fruits and vegetables included in the diet will help keep your skin healthy, thus preventing skin problems like blackheads. All blackhead home remedies should include a healthy diet.
[Read:Ayurvedic Beauty Tips for Pimples]
Hope these home remedies to blackheads help you! Do let us know which one worked the best for you.
If You Enjoyed This Post, Sign Up For Newsletter
(And get your daily dose of Beauty & Wellness tips straight to your inbox)
The following two tabs change content below.

Latest posts by Embellished (see all)