We all hate blackheads and erasing them can be such a pain. Squeezing them out, getting a facial, using nose strips – it can all be so overwhelming! So what could be better than a few good home remedies to get rid of Blackheads for good?
Squeezing blackheads out is not the best idea as it can lead to inflamed skin and eventually scarring. So here are a few tips to get rid of blackheads and prevent them altogether using simple ingredients lying around your home. You must surely own a few listed here, all the ingredients mentioned will help you save your skin from the 'black-headed' nightmare.
What Are Blackheads
Blackheads are small reddish brown or black colored bumps that are easy to spot but extremely difficult to get rid of. Blackheads are a type of acne that commonly appear on the face and nose. However, it can also appear on chest, arms, back and shoulders.
When a clog or plug develops in the opening of hair follicles, that contains one hair and a sebaceous gland that secretes oil called sebum, blackheads appear. The sebum helps to keep the skin soft and moisturized. Dead skin cells and oils accumulate in the opening of the skin follicles producing a bump called comedone. If the skin over the bump stays closed, it is called a whitehead. If the skin over the bump opens, exposure to the air makes it look black, hence the name blackhead. Blackheads are slightly raised but are not painful like pimples.
Causes of Blackheads
You must be curious to know why blackheads occur frequently. Here are some factors that increase the chance of developing acne and blackheads on the skin.
When the skin secretes excess body oil
Buildup of Propionibacterium acnes on the skin
Irritation of the hair follicles when the dead skin cells don't shed at the regular basis
When there are hormonal changes in the body, the skin produces excess oil or sebum. Sometimes, the skin releases excess sebum during menstruation and while taking birth control pills.
Some blackheads can occur due to reaction from drugs like corticosteroids, lithium and androgens.
Stress can also cause blackheads. So you need to practice meditation to destress yourself.
Sometimes genetics or inheritance cause frequent blackheads.
If your face is not clean it can lead to blackheads. So if you want healthy skinyou have to clean it every day without fail.
Since cosmetics contains some chemicals that can react with the skin and cause blackheads.
Cut down on smoking, drinking alcohol or caffeinated drinks.
25 Home Remedies for Blackheads
Here are some home remedies to remove blackheads, and you will get all the ingredients in your pantry. These simple yet effective tips will help you to get rid of acne quickly. Do try these simple home remedies for blackheads and see the results.
1. Cleansing
Keep oily areas of your face like nose and cheeks oil-free throughout the day by using an oil-free cleanser at least twice a day.
Moisturize your face to avoid dryness of skin, which often leads to breakouts of blackheads.
Cleanse your skin thoroughly with anti-bacterial cleanser, especially after you return from outdoors.
Makeup causes clogging of pores, so make sure you remove it thoroughly before you go to bed in order to avoid pore clogging and oil build-up which lead to blackheads.
2. Steaming
Steam your face for one to two minutes and then use a natural exfoliator to scrub off the blackheads and whiteheads gently. This is one of the simplest and best home remedy for blackheads. 
3. Exfoliating
The process of exfoliating terminates blackheads by extracting dead skin cells from their roots. Exfoliation is good for oily as well as dry skin. Exfoliation should be done at least twice a week.  You should concentrate on areas prone to blackheads. Use gentle exfoliators, the use of abrasive exfoliators can sometimes damage the skin, so go easy on your skin. This is how to get rid of blackheads fast.
4. Yogurt And Lemon Juice
Yogurt and lemon juice works wonders in removing blackheads effectively. Mix up two tablespoons of yogurt with one tablespoon of lemon juice and apply it to the affected area.
5. Honey, Lemon Juice And Sugar
Combine honey, lemon juice and then add sugar. Rub on your skin (be gentle) leave it for about 10-15 minutes and rinse with warm water.   Lemon juice brightens your skin and sugar is an excellent exfoliator.
6. Oats, Salt And Olive Oil
Combine ground oats with salt and add olive oil.  Rub on your skin and leave it for about 10 minutes and rinse with warm water.
7. Egg White And Honey
A mixture of one egg white and a teaspoon of honey applied on the face can not only help prevent blackheads, but also help your skin from getting tremendously greasy.
8. Toothpaste
Yup, you heard that right! Mint toothpaste is considered to be very helpful in clearing blackheads. Apply some on your nose and leave it there until it's dry. Then, wipe it off using a wet washcloth.
9. Aloe Vera
If you are a fan of aloe vera, apply some of its juice to the affected area. This is supposed to soothe as well as heal the area.
10. Baking Soda
Baking soda mixed with water can also help remove blackheads. Take one tablespoon of baking soda, mix it with 2 tablespoons of water and apply it on the affected areas. Leave it on for about 15-20 minutes before washing it off.
11. Turmeric And Mint Juice
Turmeric is considered to be a great healing ingredient. A mixture of turmeric and mint juice applied to the affected area can help.
12. Oatmeal Powder and Rose Water
A mixture of oatmeal powder and rose water can also be very helpful. Add one tablespoon of oatmeal with one tablespoon of rose water. Apply it and leave it on for about 20 minutes.
13. Oatmeal and Yogurt
Make a mixture of oatmeal and yogurt by blending two tablespoons of oatmeal with three tablespoons of yogurt. Then add a tablespoon of lemon juice and mix olive oil with it. Make a smooth paste and apply it on the face. Leave it for 10-15 minutes and then wash it off with cold water.
14. Cinnamon
Mix lemon juice and cinnamon powder and apply for 20 minutes to your blackheads in face and nose. Your face skin will be exfoliated and this should help remove the existing blackheads. However, when using spices, be sure to test them on your hand prior to using them on your face to prevent unwanted reactions.
15. Milk
Applying milk to the affected area and gently scrubbing the blackheads using a towel help to eliminate them.
16. Strawberry
Strawberries can remove blackheads too! The alkalinity helps to reduce the swelling and cleanse the pores those are blocked. Crush one strawberry and mix it with half tablespoon of honey and a little lemon juice. Apply and leave it for 15-20 mins. Rinse with cold water.
17. Fenugreek
Making a paste of fenugreek (methi) leaves and water also helps to get rid of blackheads.
18. Tomatoes
Tomatoes have natural antiseptic properties that dry up blackheads. Take a small tomato, peel and mash it, then apply it over the blackheads before going to bed. Leave it overnight and then wash it with clean water in the morning.
19. Fresh Fruits And Vegetables
To prevent blackheads, eat plenty of fresh fruits and vegetables. A minimum five servings of fruits and vegetables included in the diet will help keep your skin healthy, thus preventing skin problems like blackheads. All blackhead home remedies should include a healthy diet.
20. Hygiene
Hygiene plays an important role in our wellbeing, most importantly our skin which is most exposed to dust and germs. So stay hygienic!  Wash your face twice a day, especially soon after you return home from outdoors.
Change your pillow covers regularly, as the residue of dead skin cells and oils from your face could lead to breeding of bacteria.
Avoid wearing makeup while exercising as it clogs your pores when you sweat, and in turn causes dirt and oil build up on your skin.
 21. Avoid
Avoid the usage of harsh cleansers. Be gentle on your skin otherwise your skin may overreact and secrete more oil, which will bring back your blackheads much faster.
22.Groundnut Oil
Groundnut oil can not only remove blackheads but prevent their future growth, too. Apply groundnut oil on the affected areas and leave for about 15-20 mins. Remove the oil with cotton in a circular motion. Make sure not to irritate your skin.
23.Salt Water
A slow, but effective way of getting rid of blackheads is washing the affected area with salt water on a regular basis. This should help gradually eliminate the excessive oil in the area.
24. Drug store products
Nivea Visage Refining Clear Up Strips
T-Zone Maximum Action Nose Pore Strips
Neutrogena Deep Clean Blackhead Scrub
25. Get Professional Help
If natural methods of getting rid of blackheads do not work, visit a beautician. If your problem persists, visit a dermatologist.
I hope you find this post useful. Write to us in the comment box below if you have any suggestions. Do come back for more tips on health and skin care.
Cheers! 
Recommended Articles:
The following two tabs change content below.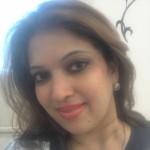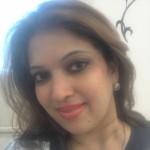 Latest posts by Gracy D'Souza (see all)