Hair is considered to be a woman's crowning glory and it's a beautiful natural adornment which enhances one's beauty.
Long hair looks classic and stylish. It never seems to go out of vogue. As we say long hair is always a 'Neighbor's envy and an owner's pride'.
Here are some of the hottest celebrity long hairstyles from Hollywood! Check them out:
Popular Hollywood Celebrity Hairstyles:
1. Taylor Swift: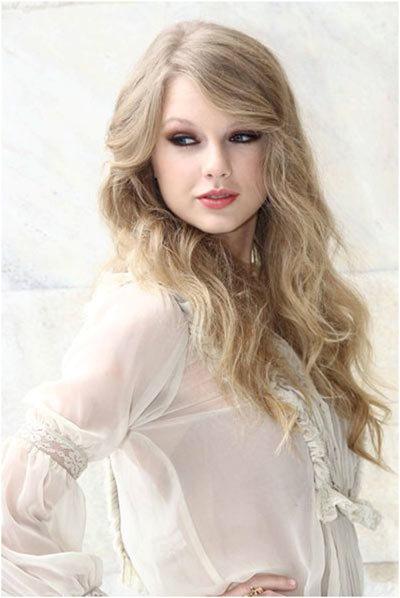 Known for her amazing voice and stunning good looks, Taylor Swift exudes glamour and oomph with her long blonde hairstyle and stylish side swept bangs.
2. Beyoncé:
We have seen the bootylicious girl flaunting a number of gorgeous hairstyles. At the Billboard's Women in Music Brunch in New York City, she was seen sporting  this super sleek and shiny, straight long hairstyle. This is definitely a haircut for long hair that one must try! 
3. Demi Moore: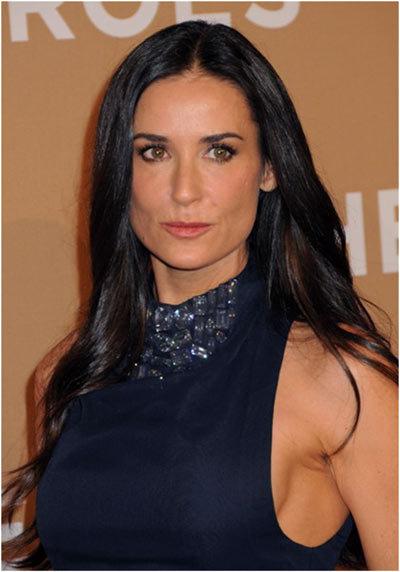 Simple, lustrous and beautiful long hair – Demi Moore's signature style is failproof.
4. Elle Macpherson: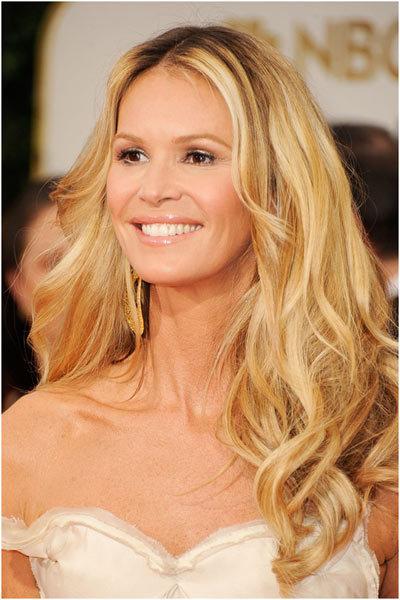 Elle Macpherson looks fabulous with her long blonde flowing curls.
5. Nicole Kidman: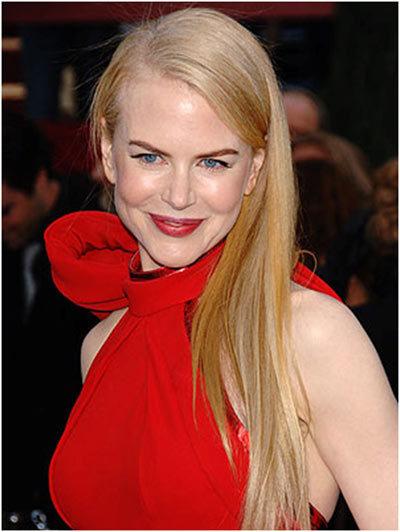 The Oscar-winning actress has experimented with a number of hairstyles and hair colors in the past. Here she looks drop-dead gorgeous in her straight sleek shiny long hairstyle.
6. Sarah Jessica Parker: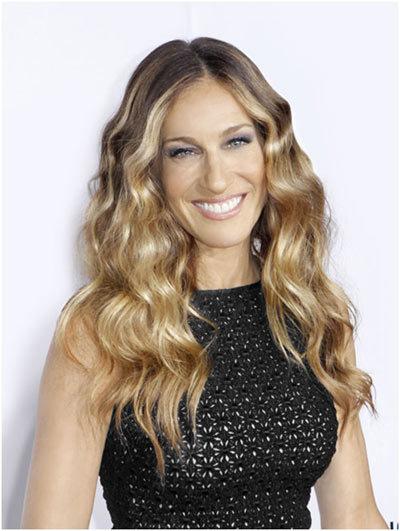 We easily fall in love with actress Sarah Jessica Parker's lovely blonde-tinted hair with tapered ends.
7. Angelina Jolie: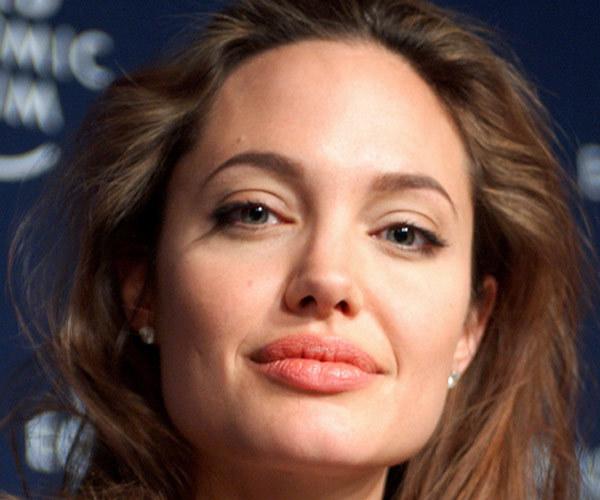 Long tresses with side-parted layered chestnut brown hair is all it takes to make all the heads turn!
8. Jennifer Aniston: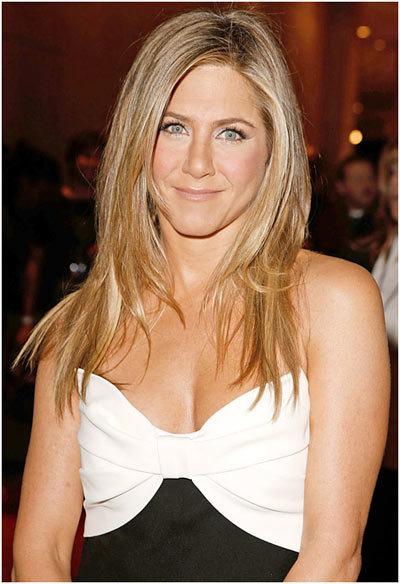 Having inspired women around the world with her 'Rachel cut' hairstyle, Jennifer Aniston is a style icon in her own right. Long, flowy choppy layers give her the perfect chic look.
9. Megan Fox: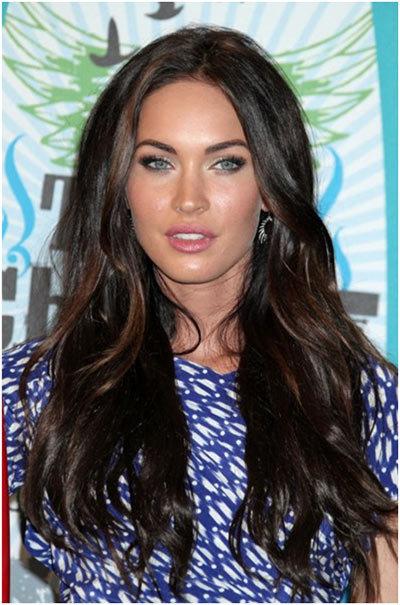 The actress looks stunning in her loose wavy dark colored long hairstyle which is completed with a center part.
10. Jennifer Lopez: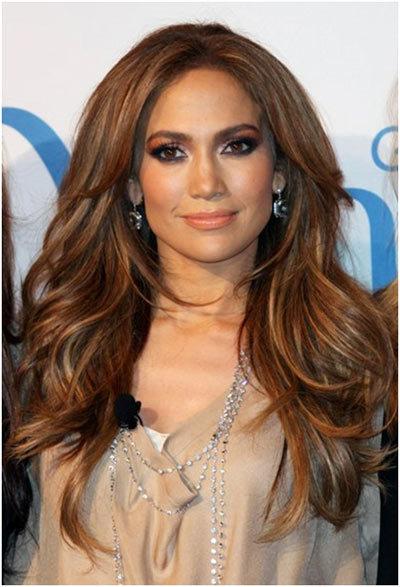 Soft chocolaty waves are complemented by a middle part- J.Lo is seen flaunting this lovely long layered hairstyle most of the time.
11. Miley Cyrus: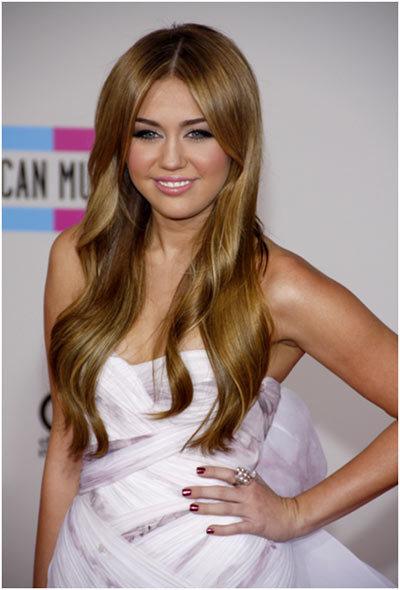 Her long shiny locks look so fresh and fun!
12. Selena Gomez: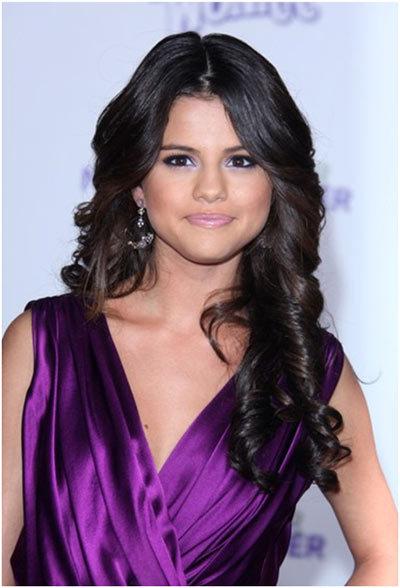 Long hair flanked by dark glossy curls enhances her glamour.
13. Victoria Beckham – Short Bob: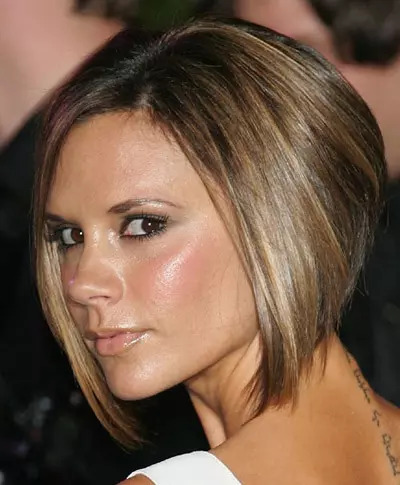 Victoria beckham, the style icon was seen sporting this trendy yet sleek hairstyle. She went all short for this cut and eventually this Bob hairstyle was the talk of the year. Hats off to her for her boldness and the diva she is.
14. Demo Lovato – Straight Bands with Curly Updo: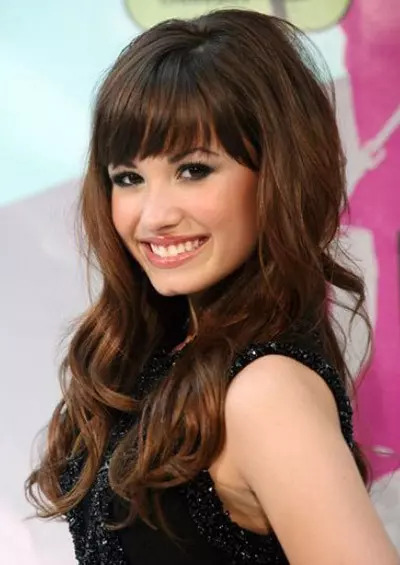 Demi lovato was seen sporting various hairstyles in 2012 as we all know she loves to play around with her hair. In this picture, we see her sporting straight bangs with a curly updo.The hairstyle adds elegance to her face by keeping the fun factor alive.
15. Blake Lively – Messy Braid: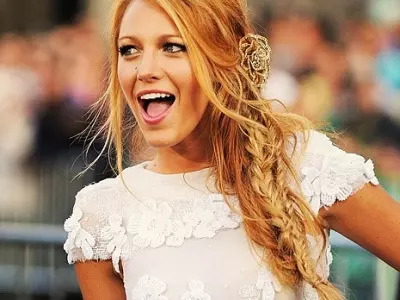 Blake lively from gossip girl was seen sporting various braided hairstyles in 2012. She for a fact, loves those braids. This messy braided hairstyle looked perfect on her. The hair accessory adds a fun element to the braid.
16. Ginnifer Goodwin – Short & Choppy: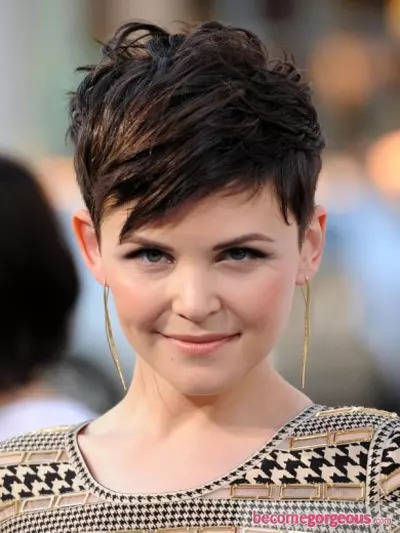 This is an iconic short choppy hairstyle with soft caramel highlights with layers on the exterior part and a side swept fringe which gives her an edgy look. It is a very versatile haircut which is difficult to pull off. If you have a short face, do try this out though.
17. Dianna Agron – Messy Textures: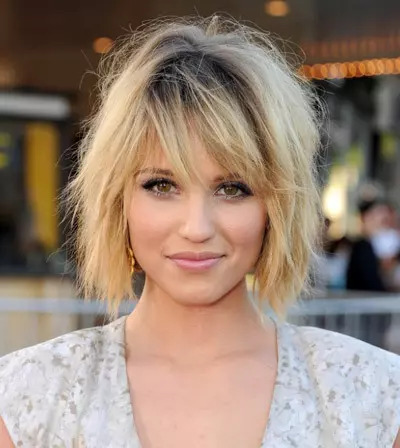 This Bob length hairstyle has a peculiar cut to add texture to the layers. The dark roots gives her hair a trendy look . The secret of this messed up hairstyle is that it is effortless to style but has an edginess to it.
These are our choices for the most popular celebrity hairstyles as they were not only different but also broke many traditional barriers.
Which of these long celebrity hairstyles do you like the most? Share your thoughts with us through the comment section.
Images: Cinehour,
Recommended Articles:
If You Enjoyed This Post, Sign Up For Newsletter
(And get your daily dose of Beauty & Wellness tips straight to your inbox)
The following two tabs change content below.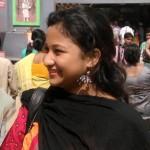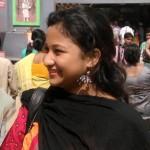 I am a fun-loving and vibrant person. Having a passion for writing, I choose to provide the best insights into health and beauty. I am talkative, lively, caring and an independent thinker. I am extremely compassionate about animals. I am a movie freak too!