Which of these do you own, or do you own any other nail paint in emerald green do share with us.Is Age killing your style? Then you should check out our 5 hot celebs over 50 who are still going strong and leave us breathless with their awesome hairstyles. Check out our total compilation that might inspire you to re-live your amazing 50's!
Celebrity Hairstyles For Women Over 50
1. Madonna:
The queen of Pop is now 54 and has been a well-known style marker since her early days. Her hot numbers along with her sizzling on stage presence has set the stage on fire every single time. Being a busy mother and celebrity, she never forgets to make a style statement with her bold looks and even bolder hairstyles.
i. Victory rolls anyone?
ii. Some loose curls to match your victory rolls
iii. All feathers and choppy straight
iv. Big loose curls and middle sectioning
v. The hot bob look from her earlier days. Dare to try it?
 Isn't considered a role model for no reason! Age is never barrier for this queen of vocals leaving first on this list of celebrity hairstyles over 50.
2. Demi Moore:
Demi Moore, an American actress, director, and producer and much more than that,she is 50 year old hot favourite who manages to create a style statement every time she faces the cameras. Her advertisement of hair products like L'Oreal Paris speaks about her taste in brands and in general, she has always been a smart fashionable celebrity. Check out her hairstyles which still are a hot catch for the paparazzi lens.
i. The short fringy bob look
ii. Front asymmetrical bangs and back pony or may be a bun looks good
iii. Now this is a hot one
iv. Loose flowy curly rolls
v. Straight, sleek and good
3. Michelle Pfeiffer:
She is 54 today and still going great when it comes to her acting skills. She made her acting debut with the film 'The Hollywood Knights' in 1980 and is well known for her cool hairstyles that she comes up with at events like Golden Globe and Oscars every year. Check out her sporty looks.
i.  Sweet curls
ii. Choppy short haircut
iii . Blast from her past, a sweet look to go good even to this date
iv. A messy flowy hairstyle with feathers
v. A messy bun with front loose bangs swept back.
4. Oprah Winfrey:
At 58, Oprah is known for a lot more than just acclaimed statements and strong power of speech. This former Miss Black Tennessee is worshipped by millions worldwide. She is a huge name when it comes to talk show hosts and has stood by many causes supporting woman. She is no less a Style icon herself. Check out her over the years different hairstyles that she sported on her show and on the Red Carpet too.
i. The Thick Pixie Bob
ii. The Choppy Bob
iii. The Boyish Pixie Bob cut with thick front bangs
iv. Curls all over
v. Medium haircut with thick curls
5. Cher:
She is an American singer cum anactress and is currently in her mid-60's. Still known as the queen of style and fashion, she never goes wrong with her hair. Check out 5 different handpicked memorable hairstyles of Cher!
i. LongFlowy Curly Strands
ii. BigCurls and Front Symmetrical Bangs
iii. Not just with hairstyles but has even experimented with different colours too
iv. A hot look from her earlier years
v. Trendy big waves and Side swept bangs
All these women have grown with age and ensure that their fashion sense remains alive even when they have passed the age of 50. Isn't it amazing!
If You Enjoyed This Post, Sign Up For Newsletter
(And get your daily dose of Beauty & Wellness tips straight to your inbox)
The following two tabs change content below.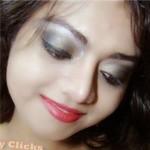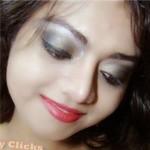 I love makeup,dance,dressing up,singing,writing ,acting (stage drama),eating and nail arts. I live life to the fullest and enjoy every moment as it comes.