Papaya has rightly been named as the "angel fruit" due to its versatile utilities and properties. It is a wholesome and nutritive fruit which is a rich source of vitamin A and vitamin C. It contains a special enzyme called "papain" that removes dead cells and cures skin impurities. High in healing enzymes, papaya can be also used to treat sunburns or irritated skin.
1. Here are the complete benefits of Papaya:
a. Soften the face:
Ripe papaya contains BHA or beta hydroxy acid which act as a mild exfoliater. This gently removes the top dead cells of the face and gives a radiant and younger looking skin. It also clears the dirt and oil that can lead to acne and break outs on the face.
b. Even the skin tone:
Papaya is also used to even the skin tone by reducing the dark spots and blemishes on the skin.
c. Anti aging treatment:
Papaya contains high level of vitamins A and C. Vitamin C is an anti oxidant that reduces the formation of free radicals which are responsible for aging. The flavanoids in papaya help in increase the collagen production in the skin which keeps the skin soft, firm and supple.
[ Read: Papaya For Skin Care ]
Here are some Papaya Fruit Face Packs for every face type:
1. For any skin type
a. Take a ripe papaya and cut it into small pieces.
b. Add a teaspoon of sandalwood powder to it. You can also use fuller's earth (multani mitti). It absorbs the excess oil from the skin making it soft and supple.
c. To this add 1 teaspoon of honey. Honey is a natural moisturiser and will also hydrate the skin. It also reduces the blemishes on the skin.
d. Mix all of them to get a paste consistency.
e. Apply it all over your face and neck.
f.  Keep it for 20 minutes and rinse with cool water.
This also acts as a skin firming and anti ageing face pack.
[Read: Reduce Dark Spots On Face ]
2. Papaya and Honey Face Pack For dry skin:
Papaya and honey are well known for their hydrating properties. They provide moisture to dry skin making it soft and smooth. Milk helps in brightening up the skin and reduces blemishes and dark spots. This face pack is for dry skin beauties.
a. Take a ripe papaya and chop it into small pieces.
b. To this, add 2 teaspoon of raw whole milk. The milk should be cold as it will help to close the pores. You can also use a bit of heavy cream (malai).
c. Add 1 teaspoon of honey into this face pack and mix properly to obtain a fine paste.
d. Apply this pack all over your face and neck. Keep it for about 15 minutes and rinse off with cool water. You will instantly feel the difference as your face would feel very soft and smooth.
[ Read: Easy Remedies For Dry Skin ]
3. Papaya and Orange Face Pack for oily skin:
Orange is well suited for oily skin. It works a natural astringent which reduces the oil on the face. It also makes the face fresh and healthy. Orange juice and papaya has skin brightening properties. It works well on blemishes, spot reduction, pigmentation and dullness. This is best face pack for oily skin.
a. Chop a few pieces of a ripe papaya.
b. Squeeze out the juice of 5-6 pieces of an orange and add to the papaya pieces.
c. Mix it well and apply onto your face.
d. Keep it for 15 minutes and rinse it off with water.
4. Papaya and Lemon Face pack for skin brightening:
Lemon has always been known for its skin brightening properties. They have bleaching properties which lighten the colour of the skin. A rich source of vitamin C, it prevents the formation of free radicals which lead to ageing of the skin. It also makes your face free of brown spots, pimples and blackheads.  For visible skin brightening, use this face mask. [ Read: Get Rid of White Spots on Skin Naturally ]
a. Take a few pieces of a ripe papaya.
b. To this add a teaspoon of fresh lemon juice.
c. Then add 1 teaspoon of honey to it and make a smooth paste.
d. Apply this on your face and keep it for 10 minutes.
So henceforth when you eat papaya, just make these quick and effective face packs and your body as well as skin will thank you for it.
And if you liked this article, you will love our article on fairness tips. Don't forget to check it out.
The following two tabs change content below.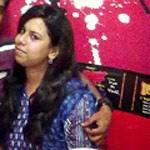 Latest posts by Ankita Biswas (see all)