Let your hair down the right way!
For most people, hair care is just about adding to one's appearance. But in reality, it is way more than that. Good hair definitely ensures appealing looks, but they are also a sign of a healthier you on the inside too.
Beautician Shahnaz Husain is one of the most sought-after names globally, when it comes to hair and skin care. After years of studying different fields of cosmetic care, she offered her beauty care products. Ever since, her products are synonym to beauty. Here are 5 of Shahnaz Hussain  tips for hair growth for you to follow.
Shahnaz Hussain Hair Care Tips
1. Hair Wash
Hair wash forms an essential part of hair care. Make sure you wash your hair more than usual during summers or humid weather. It helps remove sweat, grease and dirt. People with oily hair must wash hair three to four times a week. Whereas people with dry hair, must wash it twice a week. This is very important for removing not just dirt, but chemicals and pollutants too. Do not overdo it. Too much washing can rob all the natural elements from your hair. This results in ripping off the moisture and making your hair lifeless, dry, brittle and dull.
[ Read: Shahnaz Husain's Beauty Tips For Pimples ]
2. For Dull Hair
Dry hair is difficult to manage.
To maintain dry hair, warm a teaspoon of castor oil and coconut oil. Mix the two well and apply/massage onto your scalp and hair evenly. Take a hot towel and wrap it around your head. Keep this on, preferably the entire night and if that's not possible, for a few hours. Wash off with warm water.
This hot towel wrap treatment is excellent for shining, strong and lustrous hair.
[ Read: Jovees Hair Care Products ]
3. Dandruff
Dandruff can be troublesome for anyone.
To treat dandruff, heat coconut oil and apply it all over your scalp using a cotton ball. Leave it overnight. The next morning, apply lemon juice on the scalp and keep it for 10-15 minutes before washing off your hair. Wash with lukewarm water.
This treatment is great for preventing and reducing dandruff.
4. Make Your Hair Cleanser at Home
Nothing can beat the effectiveness of a homemade hair cleanser.
To make this, take a handful of dried reetha, amla and shikakai in equal quantities. Soak these in a litre of water for the night. The next morning, place it over the burner on a slow fire till the water is reduced by half. Let this cool completely and strain using a clean cloth.
This cleanser can be used to wash hair and can be easily stored in the fridge for future use.
5. Prevent Greying
Amla is a great remedy for a lot of your hair and skin problems. It is one of the most natural ways of preventing greying hair too.
[ Read: Shahnaz Husain Tips For Beautiful Skin ]
To use, add the juice of one raw amla to a glass of water and have it every day. Alternatively, if you use henna for your hair, add some amla to it. Soak a handful of dry amla in two cups of water overnight. Strain the water the next morning and keep it for use. Grind the amla and add to the henna powder. Also add four teaspoons of lemon juice, coffee, two raw eggs and sufficient amla water to make a thick paste. Apply this on the hair and keep it on for about two hours before washing off with water.
This isn't just a great way of preventing your greys, but also to add a shine to your hair.
[ Read: Shahnaz Hussain Bridal Makeup Tips ]
Your tresses tell a tale about you. Let this tale be a beautiful one. Take good care of your hair. Follow the above tips. Eat healthy, sleep 8 hours every night and drink a lot of water. Do let us know how these Shahnaz Hussain hair care tips worked for you. Leave us your comments below and share your experiences.
Recommended Articles:
The following two tabs change content below.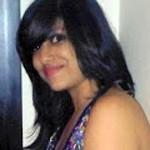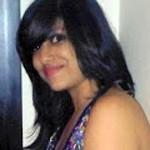 Latest posts by Debolina Raja Gupta (see all)