Are you finding it difficult to fit into your little black number? Is belly fat giving you sleepless nights? If your answer is yes, then you need to make some lifestyle changes to solve it. Abdominal fat can take serious proportions if not curbed at the right time. No doubt, belly fat looks aesthetically displeasing, but what is more important is its affect on long term health.
It is very tough to remove visceral or abdominal fat especially, if the person happens to be really obese. If you are determined to lose belly fat, you have to make some sacrifices and be very patient. Forget your favourite pizzas and cakes; instead focus on green leafy vegetables and high fiber foods if you want to flaunt a slim waistline.
A change in diet and lifestyle might make you want to back out. But wait, don't lose heart, the best way to get a slim waistline is exercising. The focus of this article is on the reasons why fat accumulates in the belly and some very simple exercise you can practice daily to lose the extra pounds from your abdomen.
Click here to view an enlarged version of this infographic.
Why Do You Get Belly Fat?
Some amount of belly fat is normal, it helps to cushion the bones and organs and provide protection. Well excess fat might become a cause of concern. Don't worry; you can cut any type of fat by doing exercise and following a strict diet low on carbs. There are a number of reasons for belly fat in teens and adults.
a. Genetics:
Scientists have discovered that the number of fat cells you will develop depends entirely on your genes. If your parents or grandparents had excess belly fat, you too might have the same. Yes, it is true genetics is a determinant of how the fat is distributed.
You may have apple-shaped or pear-shaped body structure. Accumulation of fat occurs differently for different people, it actually depends on the body structure.For those who are pear-shaped, the fat tends to accumulate in the lower part of the body like the buttocks. But for those who are apple-shaped, your body tends to store fat around the middle section, thus resulting in fat accumulation around the belly. You must know that there are two types of belly fat, it is either visceral which accumulates around the abdominal organs or subcutaneous which occurs between the skin and abdominal wall.
b. Weak metabolism:
According to Mayo Clinic reports, as age increases the metabolism slows down and this cause belly fat. Women are more prone to belly fat than men.Weak metabolism is yet another reason.
You must have noticed that some of your friends eat a lot of sugar-based foods, fried foods or cold drinks. Yet they manage to keep a flat stomach. The reason being, they have a very high metabolism rate. If your metabolism is not good, you may have a bloated stomach. Thyroid conditions, diabetes and other medical conditions can be the reasons behind slow metabolism.
c. Hormonal Changes:
You might have heard the word 'middle- age spread'. This means, as women progress towards their middle years the ratio of body fat increases compared to the body weight.During menopause, when the levels of estrogengoes down and the amount of androgens or male hormones increase then there is an increased risk of fat accumulation in the waist.Hormones actually regulate the fat concentration in the body, and your figure depends entirely on it!
d. Stress and hypertension:
Stress increases the levels of cortisol in the blood and it leads to fat accumulating in the body.
e. Diseases:
Women suffering from diabetes, breast cancer, sleep apnea, colorectal cancer, cardiovascular disease and hypertension, stroke and metabolic syndrome have fat accumulation in the belly.
f. Sagging muscles:
If the muscles around your abdominal area are saggy, they may lead to a fat belly. All you need to do is tone your belly to get slimmer waistline!
g. Poor posture:
Slouching is the main reason behind fat accumulation in the body.Learn to sit straight from your very childhood. Sitting with a curved back or spine may result in all the fat accumulation around your stomach area.
h. Sedentary lifestyle:
A sedentary lifestyle is one of the major causes behind the occurrence of belly fat. If you don't indulge in any physical activity and spend most of the time sitting, watching T.V., reading etc., it is known as a sedentary lifestyle. Lack of regular exercise or not exercising at all can lead to fat storage around the belly area. In other words, being a couch potato will make you fat.
i. Overeating:
If you eat too much, that can also lead to weight gain and belly fat. Coupled with a sedentary lifestyle, it can have major consequences.
Belly fat is in fact the colloquial term for abdominal fat. According to medical experts, belly fat can be potentially dangerous. Excess of it can lead to a number of health problems including heart diseases, high blood pressure, type 2 diabetes, a decrease in the level of HDL or good cholesterol, and can even lead to strokes or sleep apnea. You have to combat this problem before it gets too late.
[ Read: Aerobic Exercises for Belly Fat ]
The following two tabs change content below.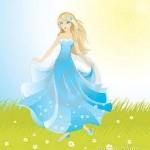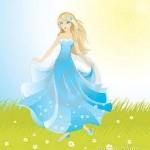 Latest posts by Mounika Raghavan (see all)