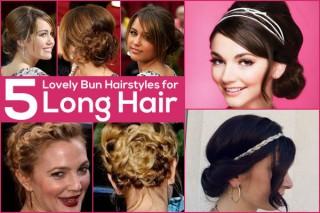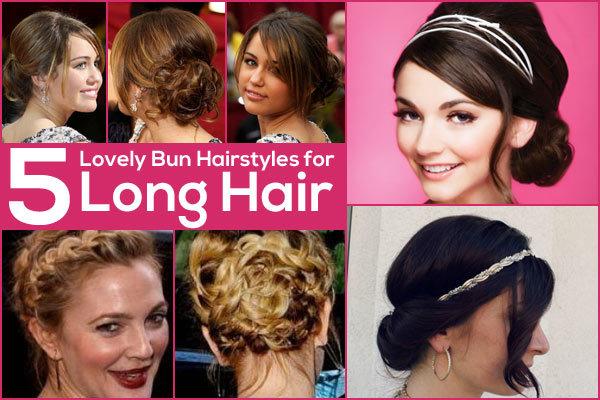 One hairstyle that never goes out of vogue is the Bun – it is classic and timeless. This hairstyle is truly versatile as you can personalize it depending on the occasion and your attire.
From flirty to funky, chic to romantic, casual to the prom – buns can be styled any way. Moreover, not only does a bun hairstyle ooze oodles of feminine grace and charm but one can also glam it up in various ways.
Bun hairstyles look great on long hair. Here's a look at some lovely bun hairstyles for long hair:
1. Top Knot Bun: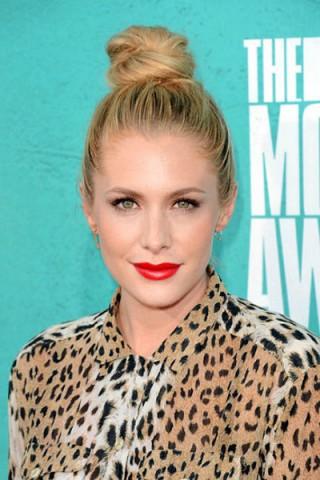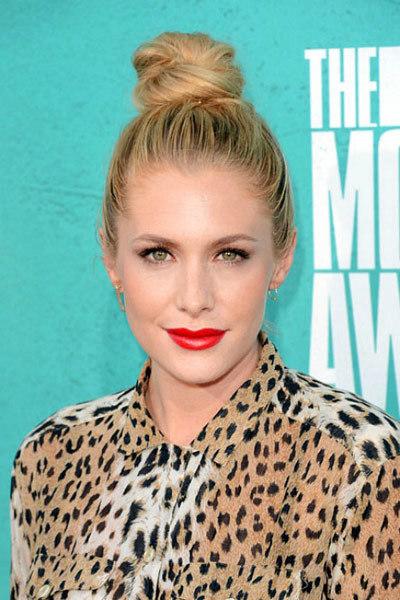 For that comfortable yet elegant and fashionable look, the top knot bun is the perfect choice.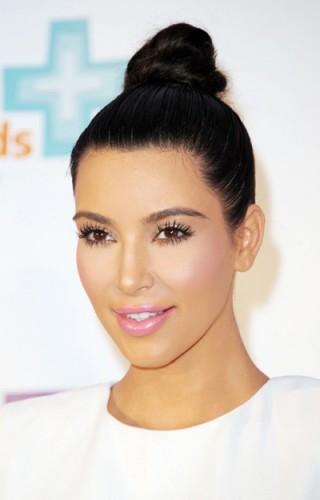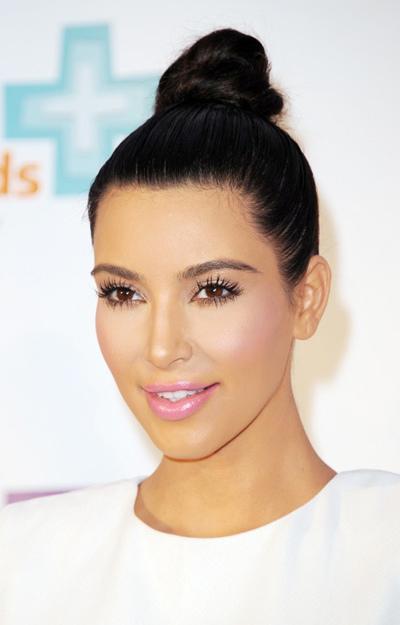 It can be created quite effortlessly and complements casual wear as well as looks classy and chic when worn with a cocktail dress or a pretty gown. This simple high-bun style can even be your savior on a bad hair day and would suit any type of hair texture.
Moreover, it can be transformed into a prom look by adding beautiful hair accessories as Stacey Dash has styled her sleek top knot here:
Check out this video for a super easy to do top knot tutorial:
2. Side Bun: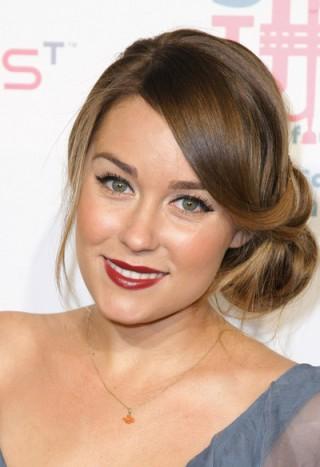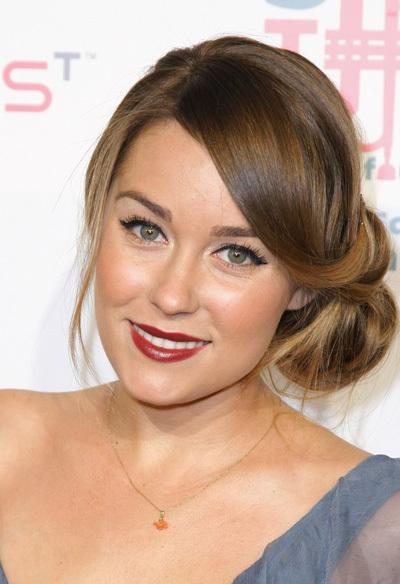 Playful and cool yet stylish, the side bun (loose, messy or voluminous) is increasingly becoming popular over the traditional stiff updo hairstyle. For a night out, evening party or any special occasion, you can try this fun bun hairstyle. It does not really require any professional skills to achieve this hairstyle.
In this look, the hair has to be given a side part and a part of the forehead remains covered with hair as we see the pretty Selena Gomez with her messy side bun here: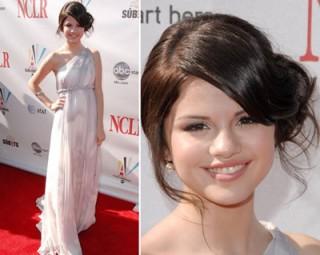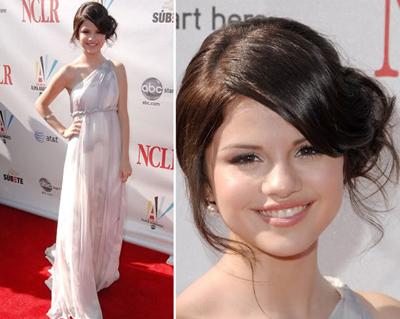 For a voluminous side bun, natural flowers may be added to perk up the look as Peaches Geldof has done here: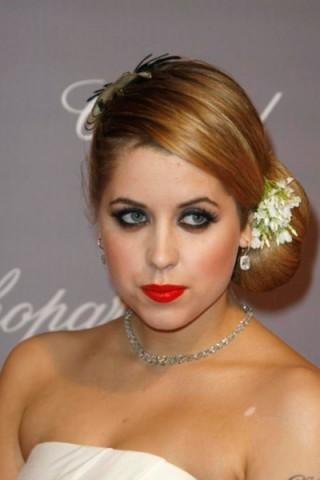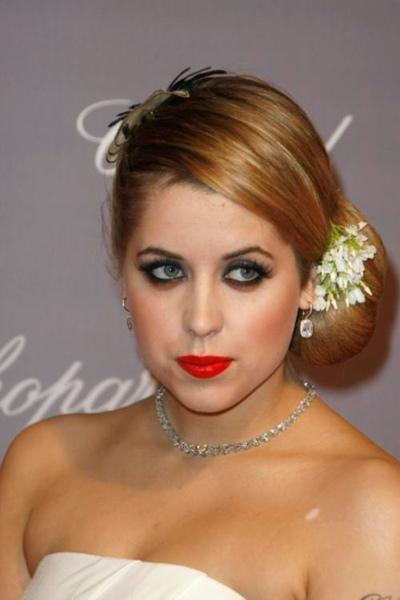 Here's an easy video tutorial on how to create a side bun:
3. Messy Bun: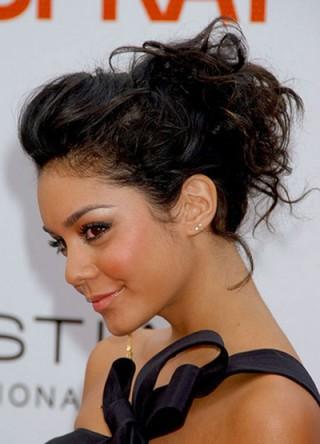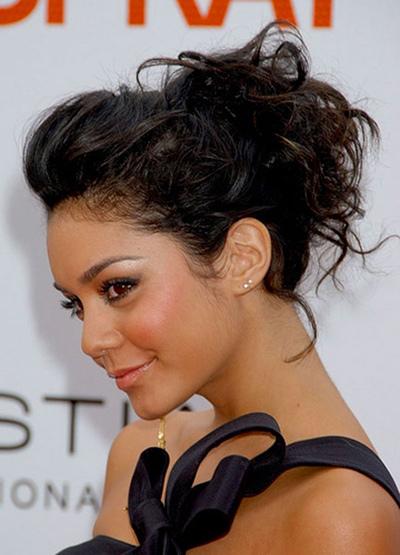 Another great hairstyle for long hair is the messy bun which is a variation of the top knot bun, only more casual and fun as unlike it; here the bun is not that high up on the head.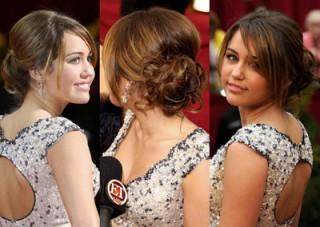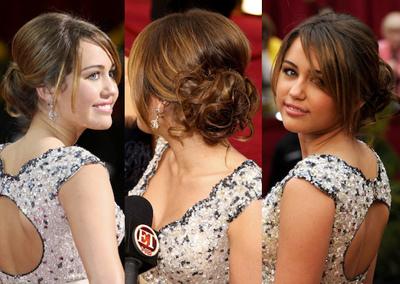 This style looks carefree and flirtatious yet gorgeous; and the key is to pull out some strands from the bun and the nape of your neck to get that face-framing look.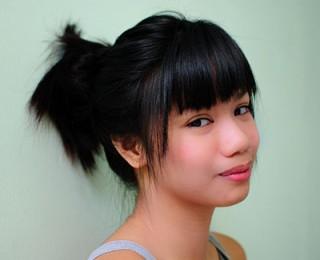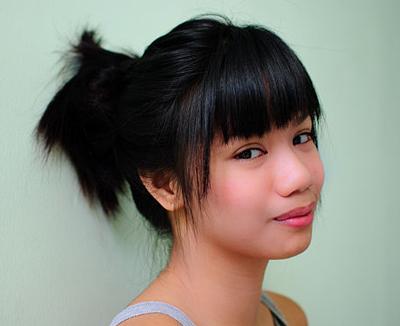 A messy bun with forehead fringe is a nice way to get that haphazard look which this style is all about.
Check out this easy messy bun tutorial:
4. Braided Bun: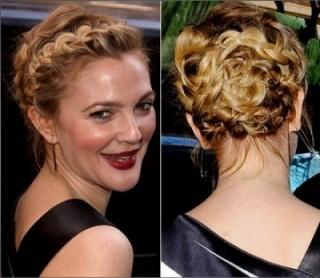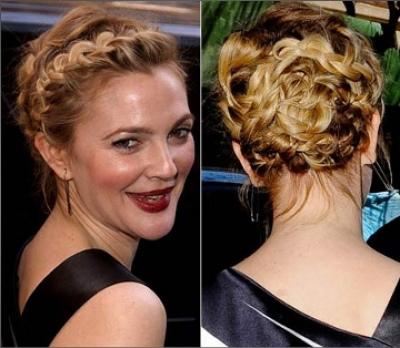 Women of all ages (with long and thicker hair) can try the braided bun for that neat yet elegant and gorgeous updo that will grab attention.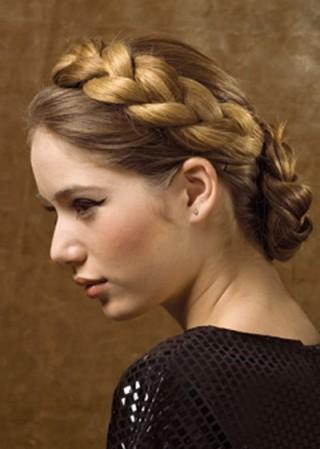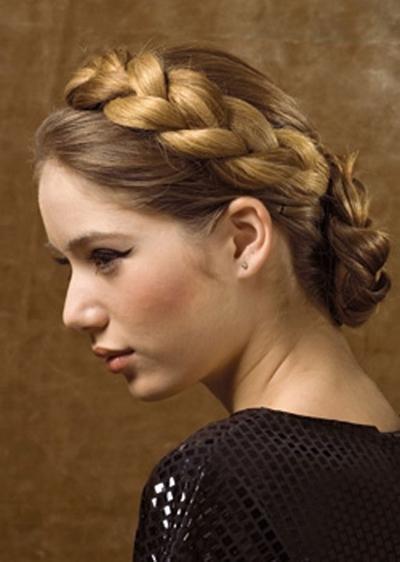 This hairstyle is perfect for prom as well as weddings.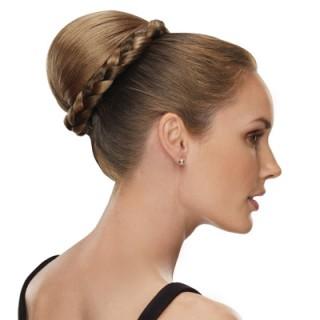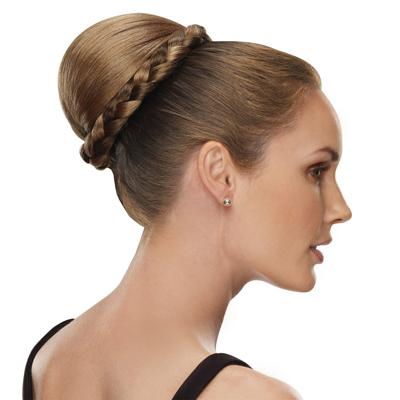 There are many varieties of the braided bun hairstyle so which one you like would best be discussed with your hair stylist. This is definitely a popular Indian hairstyle for long hair amongst the brides to be!
Check out this simple braided bun tutorial:
5. Headband bun: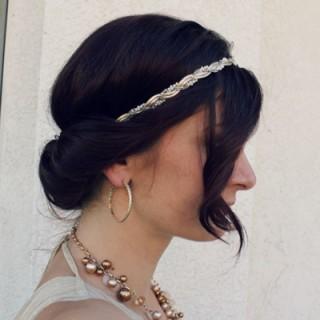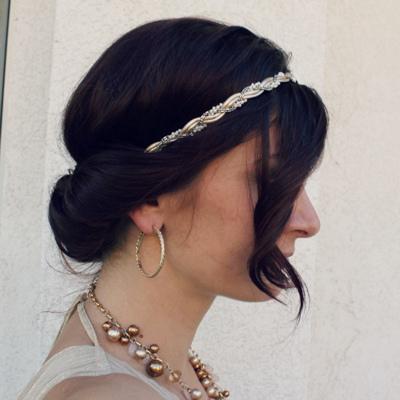 A perfect bun hairstyle for the holidays, this accessorized hairstyle looks chic and beautiful and ultra glam if a jeweled headband is used!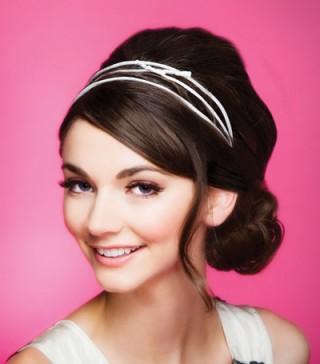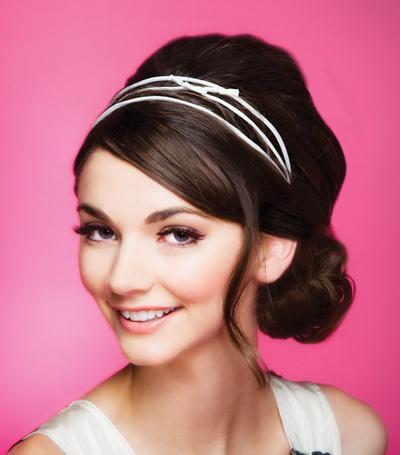 Check out this easy 3 minute headband bun tutorial:
Hope you enjoyed the article!
Image Source: 1 , 2 , 3 , 4 , 5 , 6 , 7 , 8 , 9 . 10
If You Enjoyed This Post, Sign Up For Newsletter
(And get your daily dose of Beauty & Wellness tips straight to your inbox)
The following two tabs change content below.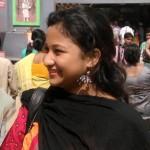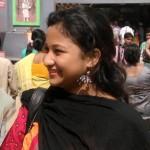 I am a fun-loving and vibrant person. Having a passion for writing, I choose to provide the best insights into health and beauty. I am talkative, lively, caring and an independent thinker. I am extremely compassionate about animals. I am a movie freak too!