Beauty is about being comfortable in one's own skin!
A lot has been said about flawless skin. People make it a big deal without really doing anything about it. The truth – it is easy to have a perfect skin. You just need to be a little persistent in taking care of your skin. Pigmentation, dark spots, freckles and an uneven skin tone are few problems that we all face. It can be very disturbing and embarrassing to step out with even one spot.
Doctors recommend laser treatments as a solution, but in my opinion it's a huge investment. I chose to go with natural remedies; it's a slow process but progresses in the right direction to give positive and effective results. But to treat something it is necessary to know the reasons behind the problem.
Types of Skin Pigmentation
UV exposure tends to increase the melanin production in our body. Similarly, there are other environmental factors also that cause either increased or decreased melanin production. Largely there are two kinds of pigmentation abnormalities that can occur.
1. Hyperpigmentation:
Where the melanin production is elevated leading to brown or tan spots on the skin. This is also known as melasma.
2. Hypopigmentation:
Where the melanin production is lowered and patches of lighter skin appears. This is also known as vitiligo.
[ Read: Treat Pigmentation on Face ]
Causes of Skin Pigmentation
1. Heat: 
Over exposure to heat is one of the most common environmental causes of pigmentation. The melanin-producing cells are disturbed due to which pigmentation occurs. Just like UV radiation affects the melanocytes, even thermal radiation affects the melanocytes resulting in hyperpigmentation.
2. Injury: 
Sometimes after the wound, caused by an injury, heals, there is still a slight inflammation. This inflamed area can later develop pigmentation.
3. Medication:
Certain specified medicines can cause skin pigmentation as a side effect during their use in treatment.
4. Diseases:
Certain diseases also cause discoloration of skin like jaundice and cyanosis. In jaundice the skin develops a yellow tinge whereas in cyanosis the skin appears blue due to insufficient circulation of oxygen in the blood.
5. Emotional Duress: 
It has been observed in some cases, that extreme emotional stress and duress also affect the production of melanin by the cells.

How to Get Rid of Skin Pigmentation?
Here are some simple tips to help you reduce skin pigmentation naturally and acquire a healthy-looking glowing skin.
1. Potato:
Potatoes are said to work very well on pigmented areas, dark spots and blemishes. You can try rubbing a slice of potato on your skin daily; you may also try a mixture of fuller's earth and potato juice to get rid of dark spots.

2. Lemon/Lime:
This tip is highly beneficial because lemon is a natural bleach and organic honey contains moisturizing properties. Together these properties make lemon a best remedy for pigmentation.
To use:
Slice a lemon and squeeze out some juice
Mix lemon juice with about 1 or 2 teaspoons of honey
Apply this on your face well.
Avoid using this remedy if you have a sensitive skin.

3. Lemon Juice and Turmeric Powder:
To use:
Mix 1 tbsp of turmeric and lemon juice well.
Apply this on the affected areas for 15 minutes.
Wash it off with cold water.
It is best advised to use this pack at night for desired results. Never use it immediately after exposing your skin to the sun.
4. Red Onion:
This is one of the best home remedies for pigmentation, dark spots, freckles and blemishes.
To use:
Slice up an onion
Rub it directly on the affected areas.
Alternatively, you may also grate the onion, squeeze out its juice and apply.
Let it sit on your skin for about 10 minutes and wash off thoroughly.
[Read: Pigmentation During Pregnancy]
5. Cucumber:
Cucumber juice is considered very helpful in reducing skin pigmentation, fading freckles and blemishes.
To use:
Take 1 tbsp of cucumber juice
1 tbsp honey and 1 tbsp lemon/lime juice
Mix all three well together
Apply evenly all over your face or just over the affected area for best results

6. Aloe Vera/ Aloe Vera + Vitamin E:
Aloe Vera's soothing and healing properties offer solutions for a host of skin problems. And it effectively treats pigmented skin, clears dark spots and blemishes too. Aloe Vera actually causes older skin cells to slough off, leaving clearer-looking and rejuvenated skin behind.
To use:
Apply the gel from aloe vera leaf half hour before bed every night;
Add one or two Vitamin E capsules like Evion to enhance its efficacy.

7. Tomato+ Oatmeal + Yogurt:
Tomato is natural bleach; yogurt is also natural bleach with skin tightening properties while oatmeal offers scrubbing effects. These three, when mixed together, are considered a great remedy to get rid of pigmentation.
To use:
Extract tomato juice
Add 2 tsp oatmeal and 1/2 tsp yogurt to tomato juice.
Mix all three well together
Apply this on the problem areas and let it dry completely.
But make sure you don't leave it on for more than 20 minutes.
Finally wash it off with lukewarm water.
You must try this remedy everyday to see desired results at the earliest.
8. Vinegar:
Vinegar has excellent skin lightening and astringent properties. One of the best ways to avail its benefits is by making a vinegar rinse.
To use:
Mix vinegar with equal amounts of water
Use this diluted solution to rinse your face regularly.
Don't wash off after with plain water after using this solution.

9. Avocados:
The enzymes in avocados are brilliant for reducing pigmentation.
To use:
Mash the fruit properly
Apply the paste on the affected area everyday
Alternatively, you can also slice it up and directly squeeze the juice on to the affected area.
Note:
One thing to watch out for is the latex enzymes in avocados. These can cause allergies in some people. So please do a patch test before using this tip.
10.Guava + Banana:
The lycopene found in guava and the exfoliating properties of the banana together lead to skin lightening.
To use:
Mash banana and guava well together
Apply this paste on the affected areas.
Wash off after 15-20 minutes.
Follow this everyday for best results.

Remember:
Before trying these home remedies for pigmentation, always remember that natural remedies demand patience. It takes time for these to show desired results. So be patient and have faith.
How long is a mask to be kept on?
Not more than 20 minutes. Rinse off, pat dry and follow up with a moisturizer of your choice.
Each one of us have different skin and different skin means different demands. So if you find one remedy not working out for you, try another until you find the right natural treatment to get rid of skin pigmentation and blemishes.
Indulge in proper skincare, do not forget cleansing, toning, moisturizing and exfoliating (at least twice a week using the facial scrub of your choice).
Use a sunscreen on daily basis, a minimum of SPF 30 and PA+++ protection is recommended (especially for skin pigmentation).
If your skin is oily and excess sweat prompts you to skip sunscreen, try Lotus Herbals Safe Sun UV Screen Matte Gel PA+++ SPF 50 or Sunmate SPF 30+ gel-cream (Dermatologist recommended).
Drink lots of water and eat as many fruits to keep your skin hydrated and flush out the toxins from your system.
Let us know what tips you use for reducing skin pigmentation. Hope you liked this article. Leave your comments below and tell us how these tips worked for reducing your skin pigmentation.
Recommended Articles:
If You Enjoyed This Post, Sign Up For Newsletter
(And get your daily dose of Beauty & Wellness tips straight to your inbox)
The following two tabs change content below.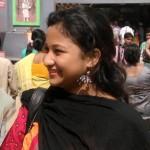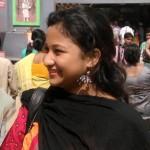 I am a fun-loving and vibrant person. Having a passion for writing, I choose to provide the best insights into health and beauty. I am talkative, lively, caring and an independent thinker. I am extremely compassionate about animals. I am a movie freak too!