Hi everyone!
Having long hair, which can be styled in many ways, is every girl's dream. But having long hair is sometimes not possible, due to various reasons like heredity, health, climate, hormonal status, and  also deu to the changing and different modern working lifestyles. One may not always have the luxury of time to maintain long hair, and hence some settle for medium length hair.
In this post, I will share with you all some easy updo hairstyles for medium hair length. Read below to find out simple updos that don't take much time to do.
1. Messy Bun Updo:
Now this is one updo hairstyle that is 'IN' these days. Sport it with any type of outfit, and you'll never go wrong with this style. Apply some volumising mousse in your hair, make a pony tail, and wrap the remaining hair around the base of the ponytail. Remember not to give it that sleek look. Secure with bobby pins at the base. Now, take a tail comb, and gently lift some sections on hair around the crown area.  This will add some more drama to the look. Don't forget to leave a few loose curls around the face to add more feminity to the look. Finish off with a medium hold hair spray to keep the style in place for longer durations.
2. High Bun:
High buns will always remain in vogue, no matter what. And they look very professional too. This updo hairstyle for medium length hair is counted in one of the easy updo hairstyles. Just grab your hair in a puff pony, twist the hair to form a bun and secure with an elastic rubber band. And you're good to go. No need for hair spray, or even hair accessories. You can even wear this hair style to work, since it will keep the hair away from your face and not distract you.
3. French Knot or Bun:
If you have hair which is not cut into steps, you can easily go in for this classy, no-mess look. Part hair from one side, and sweep them to the back of the head. Then twist them to form a neat outer edge, and a rolled-inwards look from the other side. Very neat, professional and easy-to-do. A word of caution though. This hairstyle can add or subtract a few years to your face, depending on what outfit you pair it with. Very young girls should ideally avoid sporting this style.
4. Loose Waves With Bangs:
This is not a proper updo, if you say so. But for medium hair, this is one of the best hair styles to sport at all times. Apply some mousse to slightly damp hair and let the hair air dry. Sweep the bangs to one side, and you're good to go. To add more style, grab a section of hair around the crown and back-comb it to create a pouf, or an updo, so to say. Change from day to evening look by just taking all the hair to one side, and creating a messy bun. Add some stylish accessories to glam up the look further!
5. Side Braid/ Side Fish-tail Braid:
Again, very popular these days with a lot of celebrities. This hairstyle, I'd say, looks the best with medium hair. Add some volume to the hair around the crown by back-combing, and then make a messy braid or a fish-tail braid, whatever you're comfortable with, and spray some hair spray. Simple, stylish, and very sexy!
So, which of these easy updos for medium hair are you going to sport?
The following two tabs change content below.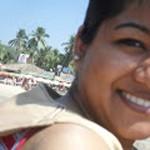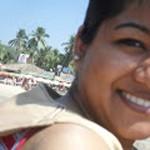 Latest posts by Ritu Rajput (see all)