Have you looked in the mirror lately and wondered why you have lost that radiant glow? Well, thanks to that stressful, toxic lifestyle, and unhealthy habits, your skin looks the way it is. It is sad that we are surrounded by chemicals, in the products we use and the food we eat. Staring at the computer screen all day doesn't help the cause either. These things accelerate the aging process, making your skin look dull and lifeless. While you must age, it must be graceful. Don't let the age catch up much before time. Yoga can save you before it is too late. Wondering how? Read on to know more.
Simhasana 
This is by far one of the best facial exercises. It facilitates blood circulation in the face. With regular practice, you will be able to keep wrinkles and crow's feet at bay. The facial skin and muscles are stretched thereby keeping them firm, and releasing trapped stress.
 To know more about the asana, click here – Simhasana
Kapalbhati Pranayama
The Kapalbhati is also called the Skull Shining Breathing Technique. It helps throw out toxins and eliminates free radicals. It imparts an instant glow to the skin.
 To know more, click here – Pranayama
Meditation
 It is true, the face is only a reflection of what goes on in the mind. Meditation helps you focus while calming you down. It helps to relieve stress and tension which are the leading causes of premature aging. Meditation also helps you detox. Studies have shown that regular practice slows down the aging process.
To know more, click here – Meditation
More Anti-aging Tips
Drink A Whole Lot Of Water – It helps you flush out the toxins and keeps your skin hydrated.
Stretch Your Legs Every Hour – It improves blood circulation.
Don't Stare At your computer Screen For Too Long – It will help you avoid dark circles.
6-8 Hours Of Beauty Sleep Is A Must – It helps you stay fresh and active through the day.
Eat Right – Reduce processed and junk food as far as possible. Eat fresh food.
Keep A Check On Your Lifestyle – Exercise, meditate, and reduce your anger. Smoking and drinking promote premature aging
Most Importantly – STAY YOUNG AT HEART!
Beauty is never skin deep. When you are beautiful inside, it automatically reflects on the outside. It is important to have a calm mind, a healthy body, and a beautiful smile to stay youthful always. While age cannot be defied, it can definitely be slowed down. These are the first steps!
The following two tabs change content below.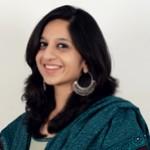 Latest posts by Shirin Mehdi (see all)