Teen girls love to wear styles which are fresh and new. Though they wouldn't mind wearing something old too, but that would be with a fresh twist. Teens always evolve styles to suit their tastes.
Here's a list of 50 most popular teen hairstyles for girls which you can try:
1. Braid:
The side braid always has a young and refreshing touch to it. The long hair can be braided into a chic side braid with a messy touch and a side part.
2. Messy Short Ponytail:
This short ponytail is medium base and has a subtle messy effect. The hairdo is crisp and fresh.
[ Read: 50 Teen Haircuts For Summer ]
3. Shoulder Length Bob with Jagged Bangs:
This is a side parted shoulder length bob with jagged bangs and tinted edges.
4. Curly Textured Bob:
The curly textured bob is stylish and pretty. The mid part with curly bob looks cute and elegant.
5. Black Tinted Edged Bob:
The blonde tousled A-line bob with tinted black edges. The style is funky and edgy.
6. Wavy Tight Curls:
The wavy tight curls have a bouncy touch and the wavy top spices the style further.
7. Fine Layered Hairdo:
The sleek ombre style with very fine layered bangs gives a very precise and defined style.
8. Madonna's Quirky Bangs:
The style Madonna is wearing has a teen vibe with quirky outward bend bangs. The quirky short bangs at the top are short and define the jagged bangs hairdo.
9. Feathered Fringe Bob:
The externally bend edges teamed with a fine feathered fringe exudes elegance and a vivacious feel to the hairdo.
10. Sleek Brownish Tinted Edges:
Selena Gomez wears the sleek long tresses with very fine bangs with tinted light brown colour. The style is extremely clear-cut and elegant. The uneven sharp edges define the sleek style with fine precision.
11. Fine Bangs In Layers with a Side Part:
This hairdo consists of fine bangs in layers and a sleek character to the overall hairdo. The style is dyed in different variation of brown.
12. Side Swept Ombre Bob:
The side swept ombre bob with a subtle tousled effect is pretty and elegant. Wear the style for a friend's night out.
13. Long Tousled Ombre Layers:
The wavy tousled tresses have a very casual yet elegant appeal. The brownie shades complement to this casual sunny hairdo.
14. Straight & Curly:
The style is a mix of sleek and curls with a messy touch. The sleek top followed by loose curls. The loose curls are textured having a fine glow and shine.
15. Sleek Side Ponytail:
The sleek side ponytail has a flawless and classy shine. The hairdo exudes fresh and a vibrant vibe.
[ Read: Top 50 Hairstyles Picks For School Girls ]
16. Fringed Ponytail:
The fringed ponytail worn by Taylor Swift is sexy and cute. The pony has a very youthful and fun vibe to it.
17. Messy Medium Base Ponytail:
The hairdo is a medium length ponytail with a very tousled and bouncy effect. The pony is medium based dressed for a very neat messy style.
18. Tight Knit Braid:
This tightly knit blonde braid looks graceful and sophisticated. This is one of the most popular teenage hairstyles for girls that also complements the pink lips and subtle make-up.
The following two tabs change content below.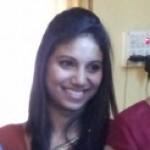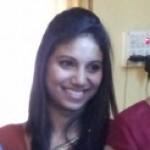 Latest posts by Akshata Shetty (see all)