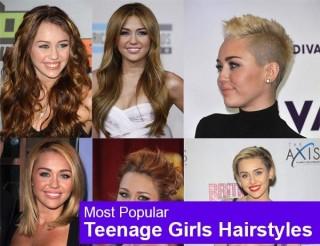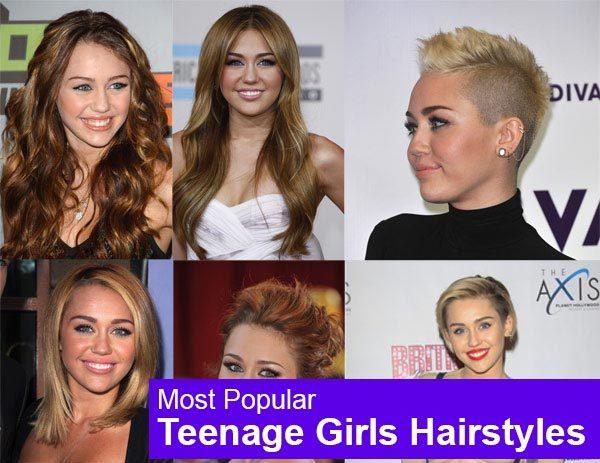 One thing that teenagers love is experimenting with different hairstyles – from razor cuts to pixies and highlights to half shaved looks – this age wears it all.
As a teen, you are always exploring new ideas and thoughts to create new looks. With different styles to flaunt, you constantly change and add quirky touches to further personalise the look.
While there is so much one can experiment with in this age bracket, there are a few things you need to keep in mind before trying out a new teenage hairstyle.
Since most teenagers are on a budget, unless your parents are going to pay for your hairstyle, go for a look that does not cost too much in maintenance and styling after.
Most educational places have their own rules. Make sure you know them beforehand. You don't want to go in for very bold haircut just to be called into the heads cabin!
As a student, you will always be short on time. Pick a hairstyle that can be done up and styled in minutes.
If you are in your last year of college looking at campus interviews, you may want to reconsider your ideas.Most prospective employers judge a candidate by first impressions.
It is always a wise choice to find the middle ground and tweak your style around it.
6 Most Popular Hairstyles for Teenagers
Long Hairstyles for Teenagers
1. Layered Long Hair:
There is a lot that you can do with long hair.
One of the easiest and most stylish ways to wear your hair long is by giving it a casual layered look. Not only does this style look super casual, it also looks quite chic and trendy. There is more volume at the top layer till the chin, while the volume is consistently reduced in the middle and lower sections. This is an easy to maintain look and is one of the most popular teenage hairstyles.
2. Top Bob with Long Hair:
This is an interesting teenage hair style that has a rock chic and gothic appeal to it.
The crown is cut like a bob, and the sections below are left long and razor edged. Combined with a close cropped fringe, this look is truly stylish and chic. Dress it up with some interesting silver accessories or a pair of boots and you have a complete look.
[ Read: Stunning Hairstyles For Girls ]
3. Tight Curls or Ringlets:
Cute and feminine and very girly!
If you have naturally wavy hair, you can further style it for more pronounced waves. For those with straight hair, try using a styling tool and turn your hair from straight to tight curls or ringlets. Here is another excellent post offering you ideas on party hairstyles for wavy hair.
Short Hairstyles for Teenagers
4. Angled Bob:
Super chic with zero maintenance.
Angled bobs can be worn stylishly with any outfit.Though it is extremely edgy and stylish, it is a good stylefor school or college too.
5. Pixie Cut:
Edgy, stylish and cute.
This easy to maintain hairstyle takes just minutes to style. It is perfect for those mornings when you just have to rush out to class.
6. Super Short Curls:
Super endearing! Add on some dark kohl eyes or a bold red lipstick, and it instantly turns into super glamorous and hot.
Cut your hair very short. This best hairstyle for teenagers will work best for those who have naturally curly or wavy hair. Those with straight hair can give it a shot by artificially curling the hair.
[ Read: Popular Hairstyles For College Girls ]
Some Styling Tips:
No matter what hairstyle or cut you choose, there is always a lot of extra fun that you can have by adding some more ideas to your hair:
Use interesting hair accessories like funky clips and pins
Add some beads to your hair
Insert random jewelled hair accessories matching your outfit
Wear headbands or bandanas
Use an item from your jewellery to convert it into a funky hair piece
Add flowers, bows or ribbons to add a girly touch
Most of these teenage hairstyles are super easy to maintain, while making you look extremely gorgeous, cute and feminine at the same time. The best part about them is that, while they will bring about an instant image makeover, they are not too rebellious and can be easily worn to class without getting in any trouble.
So tell us which ones you liked the most in the comments below! Do share these ideas with your friends too.
If You Enjoyed This Post, Sign Up For Newsletter
(And get your daily dose of Beauty & Wellness tips straight to your inbox)
The following two tabs change content below.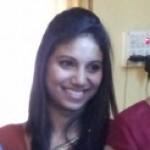 Latest posts by Akshata Shetty (see all)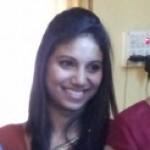 I am Akshata, a Simple and talkative Cancerian, with obviously prominent qualities of the sun sign. I am shy at times and bold most of the times. I believe in enjoying life to the fullest. Having pursed a Degree in journalism, I work as a writer. Well, writing is something I really love apart from my other passions, such as travelling, reading novels, listening to music, photography, and lots more.