A hair style can change the entire look of a girl. But for a working woman, it's hard to find time to try various hair styles. Early in the morning, we hardly have time to get ready and leave for our work. So here are few easy yet classy looking hairstyles for working woman. Whether you have a wavy long hair or a straight short hair, you can still get the best out of it easily by choosing the right hairstyle.
Office hairstyles
1. Simple hair style mostly loved by Indian women:
Try to leave your hair by clipping the front small hair section backwards. This one is used by most working women to avoid any hair falling on the face. You can still show your layers and curls without your bangs getting in your way or your hair going crazy by the middle of the afternoon.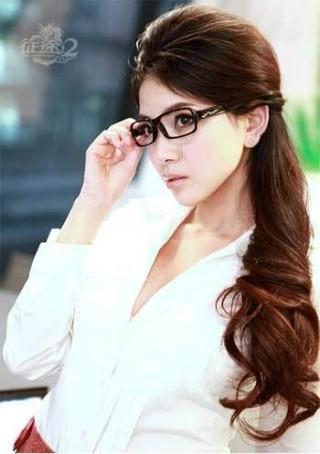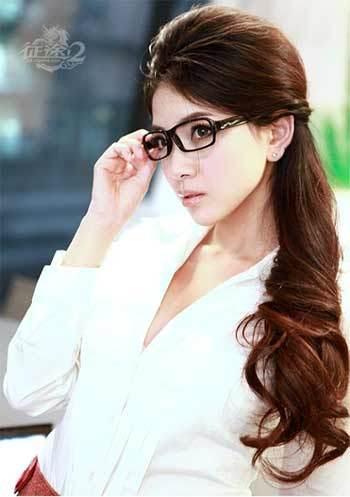 2. Free Layers:
Leave your hair freely. We love to show our layers and curls right? So why not at the office? If you have medium hair, then this hair style is the best for you. Straight and wavy hair may almost look like this.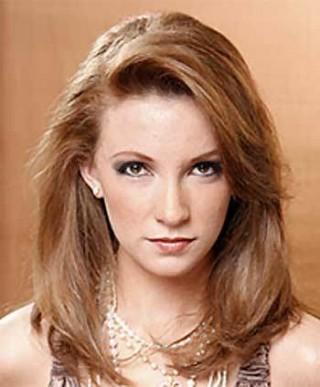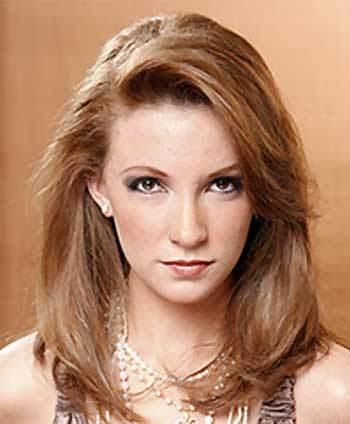 Via pinterest
What if you have curls? Leave your loose curls the same way.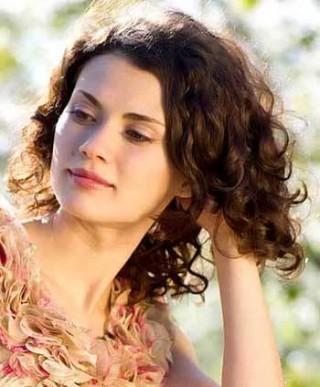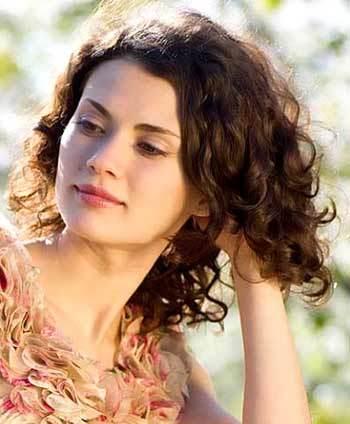 Via pinterest
3. Pony:
Most of the women prefer to have a tied up pony at their work so that the hair doesn't disturb them in any way. If you also think that loose hair can interrupt your work, then try this pony hair style as a office hairstyle for girls.  Wear it in the usual way. Tie all the hair into a ponytail and secure it with a rubber band.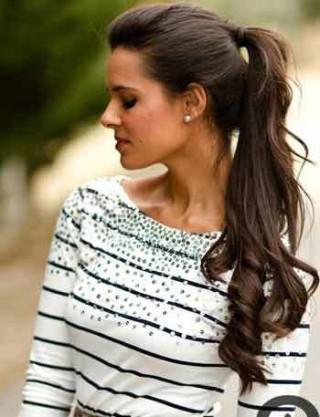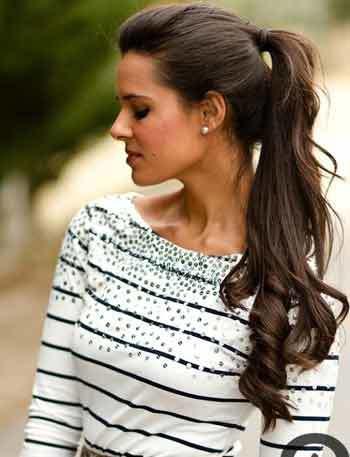 Via pinterest
[ Read: Formal Hairstyled for Women ]
If you love fringes, go for this. Leave the fringes sideways and tie the hair behind.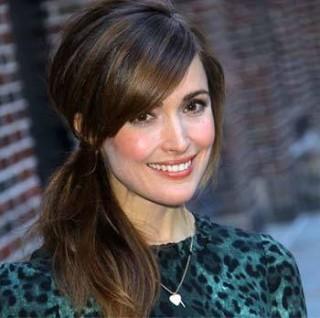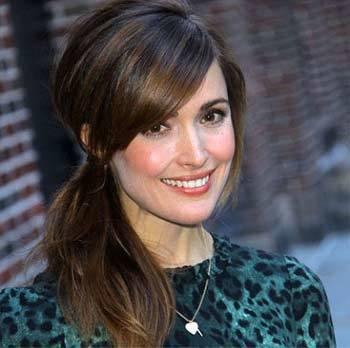 Via pinterest
How about a side pony hairstyle for office? This curly side pony looks awesome, isn't it? You can tie all the hair or leave the fringes sideways. This looks messy but gorgeous for sure giving the impression of a fun yet sensible person.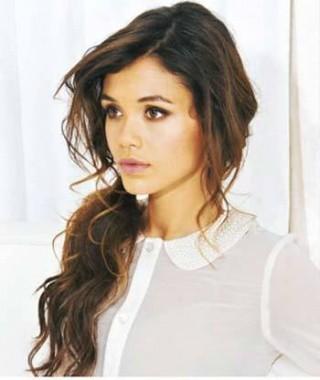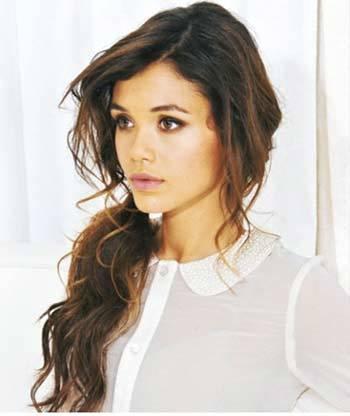 Via pinterest
4. Braids:
Preferred by less but the most comfortable is this braid hair style. Try a side hair braid leaving your fringes. This style however is gaining popularity again among the younger crowd that is looking for new ways to flaunt their hair!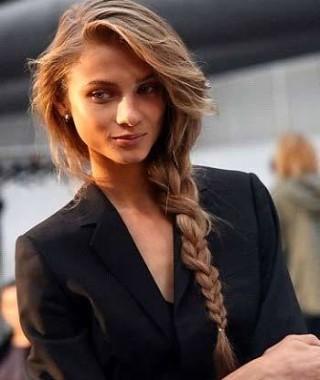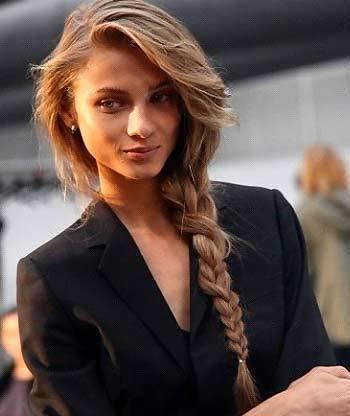 Via pinterest
5. Buns:
You can try wearing a Bun to the office as well but in a stylish way. Try this using hair clips and no other hair style can beat this.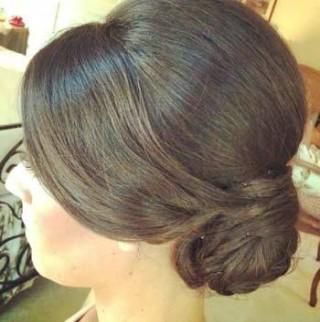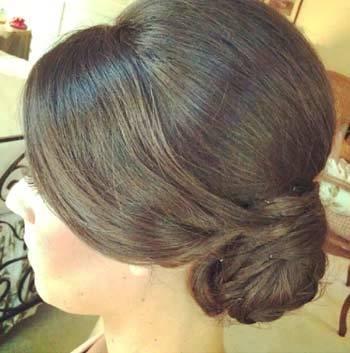 Via pinterest
6. Bob Cut:
So are you the kind of girl who has no time for her hair? If you are comfortable, this hair style is the easiest to maintain yet classy. Go for the bob cut. This is a fairly bold look eve though it has been around for long. Short is not just a convenient choice but it is also a declaration of your personality. So keep that in mind as you make this choice!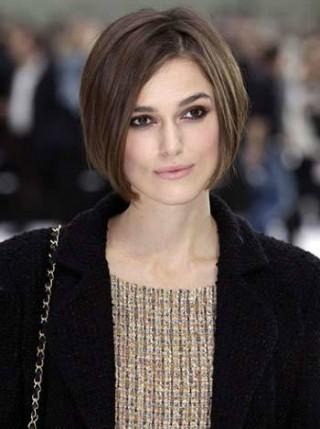 Via pinterest
Depending on the type of hair you have, and your facial shape choose the one that best suits your personality.
Recommended Articles:
If You Enjoyed This Post, Sign Up For Newsletter
(And get your daily dose of Beauty & Wellness tips straight to your inbox)
The following two tabs change content below.
Hey I am gayatri and I love to write about beauty, health and fitness. I try my best to put everything that matters to life in my blog.