Some hairstylesnever die. The perm is one of them.
The grass is always greener on the other side.Women with curly hair will want it straight and women with straight hair will want it curly. Let's face it, curly hair has been, is and always will be adorable, sexy and prized.Whether you are looking to change your look out of boredom or simply because you always want to stay in trend, a perm is always a good option. Plus, it gives you a variety in the kind of curls you want too.
Things To Consider Before Getting A Perm
There are some simple facts you should to keep in mind before getting a perm.
First off, a perm just like straightening is all about changing the molecular structure of the hair. The perming solution breaks the bonds that make hair straight so that it can then be set into the curly structure. Chemicals will always equal hair damage which means it will require great care.
Secondly, decide on the texture of your hair and the hairstyle along with the face shape that you have been blessed with.
All types of hair can be permed but the above factors will help you decide what kind of a perm will look the best on you!
[Read: Perm Wedding HairStyles ]
Types of perms
Based on the final look:
1. Body Perm:
The end result of this type of a perm is the addition of a slight wave and large curls from the root to tip. It adds a lot of volume to your hair giving it the body and movement needed to kill the flat hair look.
This makes it highly suitable for women with a square face looking to soften their features. Added bonus is that it easy to style with a blow dryer!
2.  Plain Curl Perm:
This type of a perm is what most women opt for.  The result is the addition of soft natural waves that gives it body and volume.  And that makes it suitable for all hairstyles and face types too.
3. Root perm:
The result of this perm is the addition of height and lift at the very roots of the hair. If the aim is to add life to your otherwise limp and dead hair, this is type of perm is meant just for you. This looks even better on short hair when compared to medium or long hair.
If you have a heart shaped face in addition to limp hair, this perm is a life saver!
4. Spiral perm:
Are you looking to sport a very African look with tight and bouncy curls? Then this is the type of curl you should go for. They look like tiny and twisted cork screws that have lovely cascading effect.
If you have an oval face, this perm will bring out the best in you. But as fair warning to the all the ladies with a round face shape, pick your hairstyle carefully before getting this perm done. It tends to add to the roundness in your features.
5. Stacked perm:
Are you looking to add volume without perming your hair from root to tip? Then this perm is what you need. Stack perm adds curls only lower length of your hair. This works better if you have a simple hair cut that has just one length to it instead of layers. As a matter of fact you can use this perm to give it your style an illusion of layers.
Good news is that this suits absolutely everyone irrespective of their face type.
6. Multi-textured Perm:
Do you have long hair that you want to pair with a more natural looking perm? Then a multi-textured perm is the way to go. Since it uses curling rods of two sizes, the result is a less defined look.
7. Spot Perm:
Are looking at styling a specific look that needs only a certain section of the hair to be curly? Then a spot perm is just what you need.
8. Pin Curl Perm:
When you use a pin and styling gel to get the final curly look, then a pin curl perm is what you have treated yourself to. You don't necessarily need to use chemicals for this. And the result is just as amazing.
9. Volumizing Perm:
When you want a more relaxed look that adds volume and texture to fine limp hair, this is the right pick. It completely avoids the tight and springy curls and gives your hairstyles a thicker and lush look. Face shape is again not a worry here. Just makesure you pick the right kind of a hairstyle!
Based on formulation used:
10. Acid perm:
Have you been subjecting your hair to chemical treatments for a while? Then you hair needs a gentler touch while perming. The acid perm is meant just for you.
This type of a perm is more time consuming but it subjects the hair to a lot less damage. And the end result of this look is also more relaxed with loose curls.
11. Alkaline perm:
Do think you have perm resistant hair? Then go get an alkaline perm. Coarse hair can stand this stronger and 20 min long treatment that results in tight and springy curls.
Here are some products that will help you take better care of your perm.
Pantene curly hairspray satin hold: This spray defines curls, keeps them soft, frizz free and doesn't get sticky.
Tresemme flawless curls spray gel: It does everything it claims. Defines curls, prevents frizz and lasts all day.
With this you can now choose a perm that suits your hair type and shape of your face along with making it last all day.All you need to do is find the closest salon with a trust worthy stylist and the curly hair look can be yours! But always remember, since you are using rather harsh chemicals in the perming process, make sure you go to a salon which uses quality products and also has an experienced set of stylists.
Is this style calling out to you? Do leave us a comment!
Recommended Articles:
If You Enjoyed This Post, Sign Up For Newsletter
(And get your daily dose of Beauty & Wellness tips straight to your inbox)
The following two tabs change content below.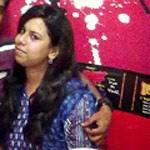 Latest posts by Ankita Biswas (see all)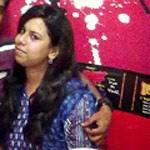 I am a 20 year old engineering student.. An avid writer, orator and a journalist by hobby, I am also a food blogger... I love getting dressed in chic clothes and the right make up of course!!!