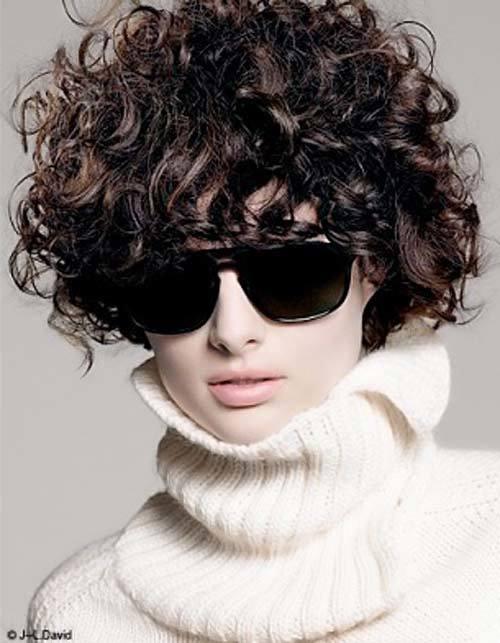 For most of us, it's always the case of 'Grass looks greener the other side', isn't it?
If you have long hair, you're looking at those sexy short hair styles, if you've got straight hair you're waiting to try out the curly look, and if you are blessed with naturally curly hair, you're always complaining how they are so difficult to manage, how out of style and how you would love to get something 'done' to your hair.
Well, using your natural hair look to create interesting styles is a great way to work with what you have. Similarly to use your curly hair to create some 'new' and 'fun' looks is a great way to show your curls some love! Let's check below some short curly hairstyles you could flaunt with your curly hair.
Hairstyles For Short Curly Hair
1. Short Pixie Cut:
If you're worried about not being able to manage those curls, this is the perfect style for you. Get short cuts on the top of your head and longer ones at the back towards the nape. This a great hairstyle that will look perfect even without much combing or styling. This is the perfect hairstyle for short curly hair.
2. Shoulder Length Tight Curls: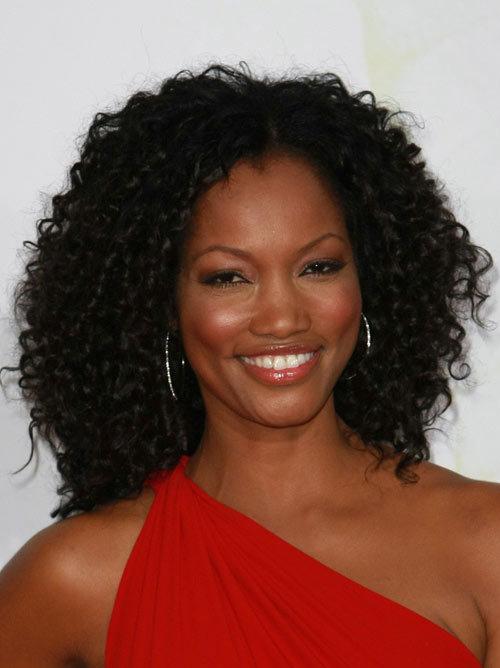 This style is perfect for those who have excessively curly hair and find it difficult to manage the frizz. Cutting it till shoulder length will give you the perfect chance to show off those lovely curls, without them getting too puffed-up. This is one of the most brilliant if haircuts for curly hair.
[Read:
Curly Hairstyles
]
3. Tight Curls Till The Nape: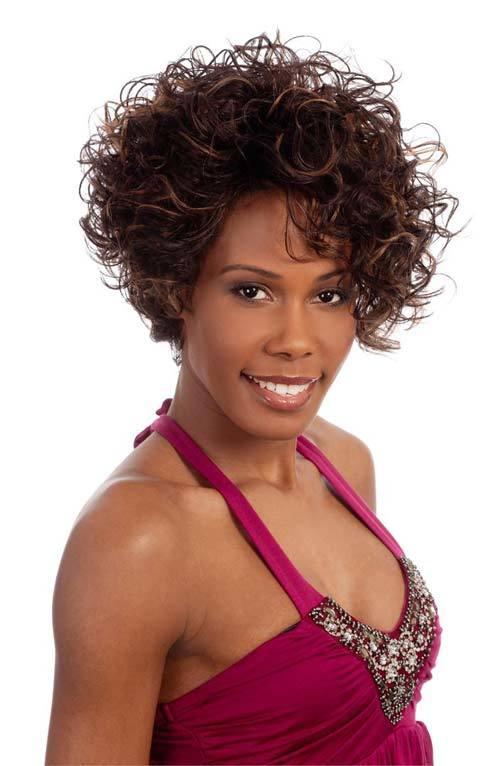 If you have very tight curls and feel that even a shoulder-length cut is getting too much to manage, cut your hair till the nape. Keep the curls on the top, sides and back short, so that the hair falls barely till the nape. This style will let you have a stylish, modern chic look without the problems of managing.
4. Really Short Tumble Down Curls: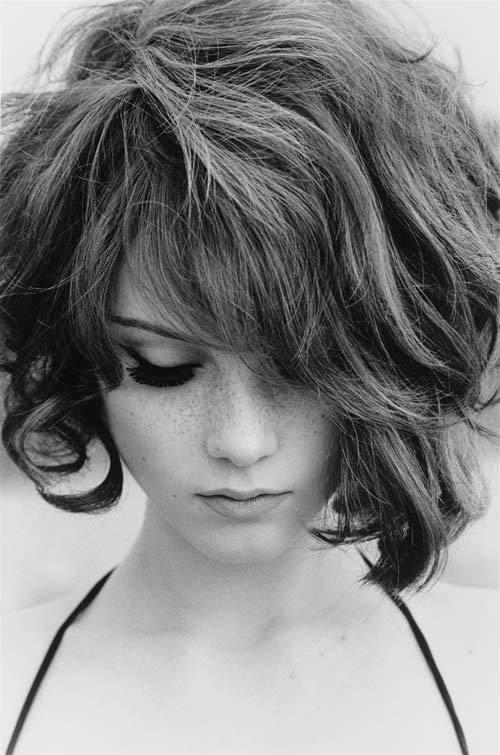 This ultimate style spelling sexy, glamorous and cool look lets you play with your curls and show them off in the most flattering way. Cut the hair at the nape really short, so that it sticks near the skin of the neck. For the front, keep the bangs and the length longer, so that they easily fall over your eyes and can also be turned into side-swept bangs when wanted.
5. Curly A-line Bob:
This is an exact opposite of the previous style, but equally glamorous and stunning. Let the curls on the top be mid-length, the back coming down till the nape of the neck, while the sides are a bit longer so that they fall right below your chin, almost near your shoulder bone. To add extra glam, add a side-bang in the front.
[Read:Curly Bob Hairstyles]
6. Short Even Length Curls: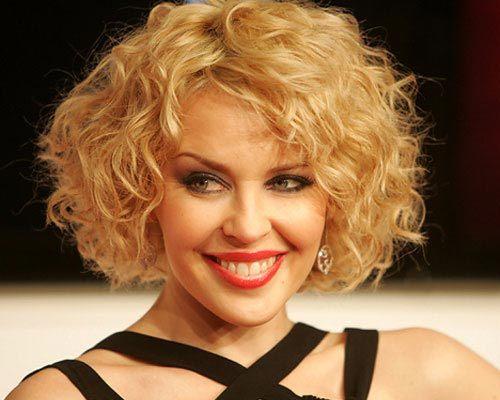 If you want your curls to be short, yet with some 'look' of length, then get your haircut in the same length overall, but make sure they are not too long. An ideal length for this style is till just below the ears, as this will give your hair a lot of volume and bounce, but keep it from looking 'too big.'
7. Thinner At The End: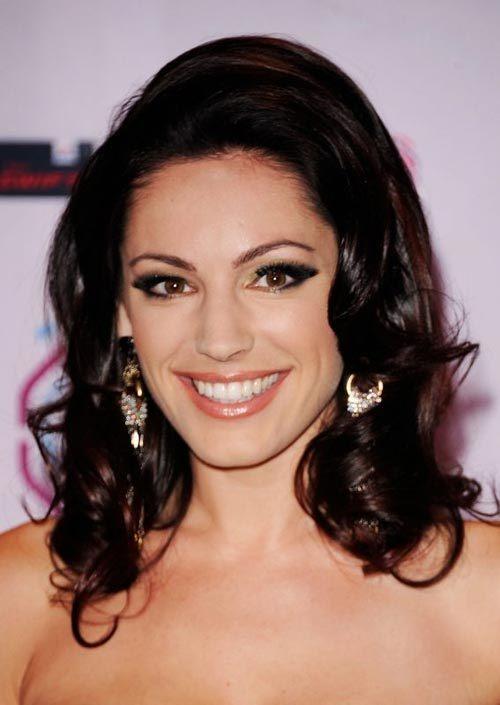 If you have loose curls or waves, get a middle-parting and let your hair fall down a little below the shoulders. Keep most of your curls till about just below the shoulder level, and keep only a few curly strands longer at the bottom, to give a lighter look.
8. Short Bob With Bangs:
Image Courtesy: Pinterest
If you think your curls are taking away all the eyeballs and want more attention on your face, a fun way to style your hair is by getting a full-front bang. Get the hair straightened out slightly, or you can also leave it in curls, and keep the bangs at both the ends a little longer than what you've done throughout.
[Read:Long Bob Hairstyles]
These are our favourites of the short hairstyles for curly hair. Hope this article helps you keep your curls sexy and stylish!!!
Image Courtesy: pinterest, becomegorgeous
If You Enjoyed This Post, Sign Up For Newsletter
(And get your daily dose of Beauty & Wellness tips straight to your inbox)
The following two tabs change content below.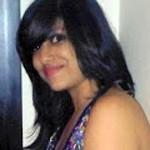 Latest posts by Debolina Raja Gupta (see all)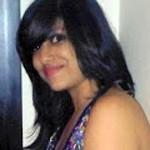 Hey I am Debolina. A complete nut-case and a wild-child if you may, I love keeping the child in me alive, and my daughter helps me do that all the time! A crazy working mom and also trying my hand at everything while I can, content-writing,designing, avid reader,book reviewer, fashionista, makeup blogger, avid blogger, photographer, wannabe guitarist, traveler.