11 Korean Beauty Secrets You Should Definitely Know
Korean Skincare. We've all heard about it, but the big ol' 'Q' here is, what is it?
Okay so, to start off, if there's one thing that the Koreans are proud of, it must be their beautiful skin. They have such flawless skin and for a good reason! I say this because I know it's no mean feat to maintain unblemished skin. The Korean women dedicate a lot of time towards making it look that way. If you've ever seen Hallyu Stars (Celebrities in the Korean Entertainment Industry), you'd notice how gorgeous their skin looks! If only someone had the lowdown on Korean beauty that could help give you flawless skin too. Oh, wait! We do! Keep reading to find out the 11 Korean beauty secrets that every woman should know.
Korean Beauty Secrets
If your skincare regimen involves the usual three steps of Cleansing, Toning, and Moisturizing, it won't take you far. Korean skincare follows a religious 11-step routine. I bet you thought CTM was enough. Well, sorry to break it to you, but in the harsh conditions that we live in, that just doesn't seem to cut it. The amount of dust and pollutants in the air keep increasing exponentially, and so it is crucial that we give our skin the best.
Without further ado, let's go through the 11 steps involved in a Korean skincare routine.
1. Oil Cleanser
The first step is to remove makeup, dissolve any oil, and remove bacteria and other impurities using a cleansing oil. Using an oil cleanser will change your life. It gets rid of makeup and the dust that has accumulated in your face over the period of the day. The oil will literally melt the makeup off your skin, leaving it thoroughly cleansed.
2. Water-Based Cleanser
Yes, there are two cleansers involved! Where the first one was an oil cleanser, the second one is a water-based cleanser. This is to make sure that not even a hint of dirt and oil residue remains on your face. It basically makes your face squeaky clean! Clean your oil-cleansed skin with a mild foaming cleanser by applying it in a circular motion with the help of your fingertips.
3. Exfoliate
This is a must if you want a smooth looking skin. The microbeads in exfoliators help in removing any dead skin cells. Not only does it make your skin look flawless, but it also helps your makeup to go on much smoother. However, scrubbing your entire face every day is not recommended. Try to focus on the areas that really need it, such as your cheeks and the blackheads on the nose. Ideally, you should be exfoliating your skin 2-3 times a week.
4. Toner
A toner isn't something new if you've been following the CTM routine. So, you know how important this step is. There are different toners that cater to different needs. If you have sensitive and irritated skin, then it'll help soothe it. If you have acne prone skin, it'll help in unclogging the pores and leaves your face looking shine free (read non-greasy) for a long time. It will also help replenish your skin by nourishing it and shrinking the size of your pores. Koreans swear by toners and also refer to them as refreshers. This is what toners actually do – refresh the skin and set it up for the next step in your skin care regimen.
5. Essence
When you use two cleansers, it will probably strip all of the oil from your face. Which means that you need to add some of the hydration back into your skin. That's what an essence is for. While providing your skin with sufficient moisture, it also balances out the PH. Some essences are also especially used to make your skin appear brighter.
6. Serums
Serums are usually for addressing certain issues. There are different serums for acne, pigmentation, wrinkles, pore tightening, etc. These are basically to boost your skin to restore it to the best condition that it could be in.
7. Ampoule
An ampoule is a super serum which belongs to the same family as serums and essences. It contains a high concentration of active particles which help repair the skin. An ampoule is only meant to be used for a short period if you are experiencing some sort of a skin crisis. It is recommended to apply the ampoule before you apply an essence.
8. Sheet Mask
Stay with me now, we've almost come to a conclusion. The whole point of a Korean skincare routine is that it feels less like a chore and more like a pampering session. It's now time to unwind with the ever popular sheet mask! There is a large variety of them to choose from based on your skin type and your requirements. This is a perfect way to wind down at the end of a tiring day. Leave it on for 15-20 minutes and relax!
9. Eye Cream
The area around the eyes is very delicate and requires extra care. All those long hours of studying or working definitely take a toll on your eyes. Not to mention the fact that you probably stayed up late last night but still had to wake up in the early hours. The lack of a good night's sleep makes you look aged and tired due to the dark circles. Koreans like to keep the delicate eye area super moisturized by tapping on an eye cream around the eyes before sleeping. This prevents dark circles, wrinkles, and puffiness.
10. Moisturizer
Well, we all know how important moisture is for our skin, so please invest your money on a good moisturizer. You won't regret it! You may think, 'I don't need a moisturizer since I have oily skin anyway.' Wrong! Everyone needs moisturizer! A light moisturizer blends into the skin quickly without leaving a film of grease behind.
11. SPF
Finally, the last step is to use a sunscreen. The Koreans are extremely wary of the Sun and for a good reason! The Sun's rays will make you age faster! So get yourself a good sunscreen with SPF. You must make it a practice to use it even if you step out of the house for only 5 minutes. It helps you a lot in the long run.
While these tips sum up the crux of a Korean skin care, they alone are not enough to ensure that your skin remains healthy. Following are the two other factors that majorly weigh in on the health of your skin.
Diet
A cardinal rule of skin care states that you are what you eat, and Korean women strongly follow this maxim. The Korean diet is rich in essential nutrients that help nurture the skin. One such famous dish is kimchi, which is actually a fermented cabbage that is loaded with vitamin C and beta-carotene that boost your skin's health. Another common ingredient present in their diet is Makgeolli, a fermented rice wine that is abundant in minerals and amino acids. It helps brighten the skin and preserve its elasticity.
You do not have to follow a Korean diet to improve the health of your skin. All you need to do is ensure that your body is getting a sufficient supply of all essential nutrients it needs to be healthy.
Consistency
Consistency is the key to any beauty regime, and the Koreans swear by it. Taking care of your skin is crucial, no matter how busy you are. If you want a beautiful, flawless, and firm skin, then you cannot be lazy. Set up a beauty regime and follow it religiously. No one said the path to beautiful skin was paved to be easy.
Due to the constant exposure to their entertainment industry (K-dramas), I've been fortunate enough to find out about this wonder of a routine, and I personally vouch for it. I can say from personal experience that the 10-step Korean skincare routine was a total game changer for me. My skin is so much cleaner and brighter than it was! If that's not enough proof of its success, you have evidence from seeing how flawless Koreans look; and I don't just mean the women! South Korea is probably the only country in the world to have men who are super into skincare, and if you ask me, everyone else should take notes! I mean, who doesn't want great skin?
Recommended Articles:

The following two tabs change content below.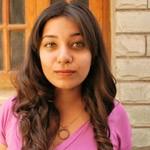 Latest posts by Meenal Rajapet (see all)