Ponytail is one of the most easiest, manageable and quick hairstyles ever. It is also regarded as the most formal hair styles if you want a quick hair-do. Sporting a Pony hairstyle does not require much time or products. Just 5 minutes along with a good brush and an elastic band and you are ready. You can tie your hair low or high or on the sides, every style looks smart.
Pony hair styles can be done on different hair lengths – short, medium and long. You can also add bangs and fringes to spice up your look. Check out some cool and cute ponytail hairstyles for girls:
Different Ponytail Hairstyles for Girls
1. The Old School Plait: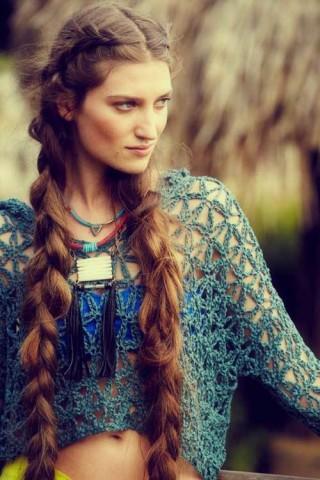 This old school hairstyle is very common among school going girls. This hair style goes well with straight, wavy and curly hair. Just create a deep middle part, braid your hair tightly on both the sides. You can either tie the ends of your braid with an elastic band or colourful ribbons.
2. Two Pony Tail Look: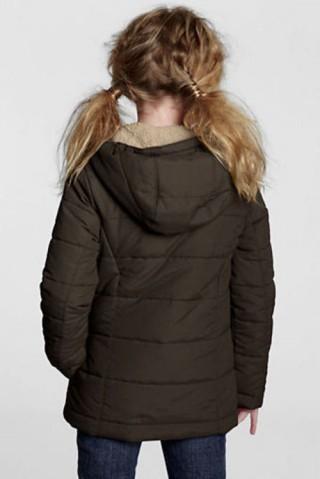 This is another cute hair style for your young girl. This ponytail hairstyle for girls is suitable with both straight and wavy hair. The hair is parted in the middle and tied up into two pony tails taking all the hair from the back of the head. Adding a lot of fringes in the front will accentuate her soft features. You can tie the pony tail with colourful elastic bands and ribbons.
3. The High Pony Tail: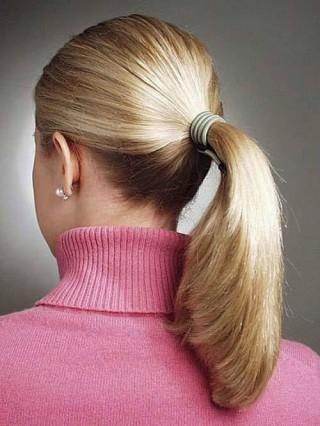 This high pony tail hair style is easy, quick and manageable. For the school look, tie a high pony tail leaving no hair on the back of her head. The fringes should be secured on the side. But if you want a party look, then you can loosely tie a high ponytail leaving a few strands which will look like soft waves.
4. The Fishtail Braid:
For this pony hairstyle, tie a low pony tail by securing the hair with bobby pins. Braid your hair into a fish tail braid and leave around 3 inches of hair at the end. You can tie the hair with a colourful elastic band. This hair style is ideal for girls having long hair.
[ Read: Ponytail Hairstyles for Long Hair ]
5. The Low Ponytail:
If your girl has curly or wavy hair, this pony hair style is most suitable for her. Just tie a low pony tail around the nape of the neck and secure it with bobby pins. You can also add some flower adorned hair bands or a hair elastic to complete her look.
6. Pony With Braids: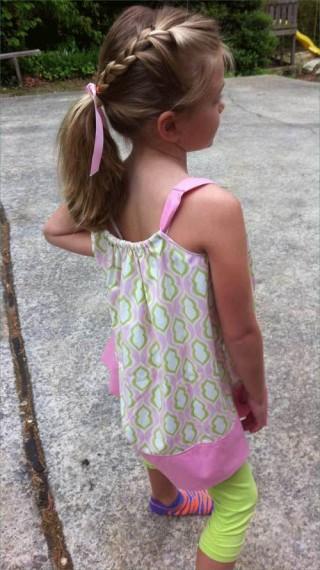 This cute and stylish hair style will surely turn some heads. This is one of the latest ponytail hairstyles for girls. Divide the hair into two equal parts. Tie a high pony tail leaving around the front section. Now take the front half, and start braiding the hair till the end. Secure the braid at the root of the pony tail with bobby pins. This pony hair style is suitable for girls with thick and medium or long hair.
[ Read: Rediscover The Ponytail Hairstyles ]
7. The Multi Braid Pony: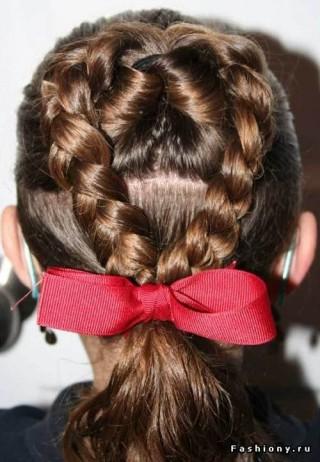 This hair style is ideal for girls with thick hair. For this hair style, firstly divide the hair into two parts from the back of the head. Then take one part, and again divide it into nine smaller parts. With these smaller sections, make 3 braids and then tie all the 3 individual braids into one. Repeat the same process on the other side also. This multiple braid pony can be worn in school as well as for casual outdoors.
8. The Bubble Pony: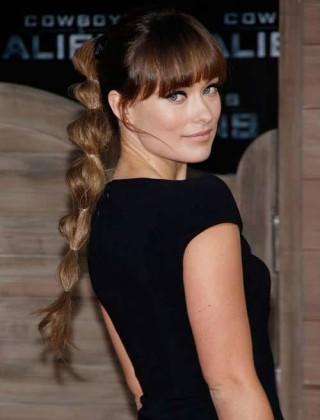 This ponytail hairstyles for girls has been sported by many celebrities on different international platforms. This is suitable for girls with long hair. For this, tie a low pony tail and create small bubbles by tying the pony tail at a gap of 3 inches consecutively. The bubble pony tail looks very cute and chic.
[ Read: Popular Ponytail Celebrity Hairstyles ]
Which of these girls ponytail hairstyles are you eager to sport? Let us know in the comments below.
Watch a Video from StylecrazeTV – How To Do A Knotted Ponytail Hairstyle – Tutorial & Tips
Image source: 1 , 2 , 3 , 4 , 5 , 6 , 7
If You Enjoyed This Post, Sign Up For Newsletter
(And get your daily dose of Beauty & Wellness tips straight to your inbox)
The following two tabs change content below.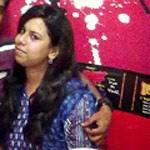 Latest posts by Ankita Biswas (see all)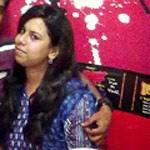 I am a 20 year old engineering student.. An avid writer, orator and a journalist by hobby, I am also a food blogger... I love getting dressed in chic clothes and the right make up of course!!!