In my previous article I had discussed about different types of perms. In today's article I will give you tips on hair care for permed hair. Permanent wave or most commonly known as perm is a type of hair style which involves the use of chemicals to break and reform the bonds of the hair.
Tips for Permed Hair
In this process the hair is firstly washed and then wrapped on a perming rod.
You can choose to have loose curls or tight curls by changing the thickness of the perm rod.
Then a waving solution is applied on the hair with a base.
This solution helps in breaking the bonds of the protein chains of the hair, thus softening the inner structure of the hair.
After the solution gets absorbed in the hair, the hair is washed again to remove any traces of the solution.
The hair stretches and softens, thus making it easier to perm.
Depending upon the type of perm, the effect can last for about 6 weeks to 8 months.

Is it safe to perm coloured hair???
Yes, perms are safe for coloured or bleached hair. However you should always go for acid perm as it is specially made for coloured or treated hair. It is advisable to get a strand test done prior to perming your hair. This is the best way to make sure that your hair will not get damaged from the effects of perming.
[ Read: Types of Permed Hairstyles ]
How long will the perm last??
The effect of perm lasts for about 6 weeks to 8 months. It majorly depends on your hair growth. So you should always get a touch up done on your root tips to maintain your perm.
Post Permed Hair Tips…
1. You should shampoo your hair only 24 or 48 hours after perming process. This is because your hair is very fragile and it needs time to adjust to the chemicals used in your treatment.
2. Use a shampoo which is specially meant for "chemically treated hair." These suit your chemically treated hair as they have gentle ingredients. All other shampoos are too strong for your fragile hair which may contain harsh chemicals.
3. After shampooing, it is very important that you condition your hair. It is a myth that conditioner will relax and ruin your perm. Using the right conditioner is the trick. Use a conditioner which is meant for chemically treated hair as it will help to keep your perm softer and last longer. Conditioner not only closes the cuticle but also act as a detangler.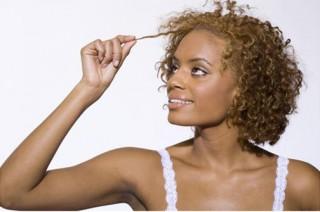 4. Do not blow dry your hair. Instead air dry them or use a diffuser with a cool setting.
5. Avoid using comb through your hair in the first 24 hours. Instead use your fingers to comb through your hair and then comb with a wide toothed comb.
6. Do not tie your hair into a ponytail or a bun. Let your hair open for 1 day or 2 days. It will avoid any deformation in your curls and help to maintain its shape.
 [ Read: Perm Celebrity Hairstyles ]
7. Also trim your hair every 4-5 weeks. This will not only keep your hair healthy but will also spring up your curls.
8. Cover your hair when you go out in the sun. The UV rays from the sun can damage your permed tresses. If you go for swimming, wear a swimming cap to protect your hair from chlorine. Most importantly, always follow your stylist's advice. They give you the best tips according to your hair type and need.
[ Read: Permed Hair That Are In Vogue ]
After all keeping your hair healthy after a perm is lot easier than what you think!!!
Till then take care.
Keep it stylish!!
The following two tabs change content below.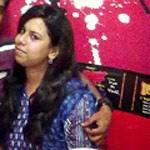 Latest posts by Ankita Biswas (see all)