Bored of looking at your nails clad in monotones? If you're anything like me and want to have pretty nails, you probably spend hours looking up cute nail art. Well, we've got you covered with some manicure magic, so let's begin!
Simple Nail Art Designs For Beginners
1. Snow Manicure
2. The V-Nail Art
3. Pine Tree Nail Art
4. Love Message Nail Manicure
5. Polka Dots Bow Nail Art
6. Dotted Nail Art
7. Striped Nail Art
8. Floral Nail Art
9. Mix N Match Nail Art
10. Gradient Nail Art
11. Rainbow Nail Art
12. Wavy Manicure
13. Summer Nail Art
14. Butterfly Nail Art
15. Valentine Nail Art
16. Halloween Nail Art
17. Elegant French Manicure
18. Glittery Tips Nail Art
19. Leopard Print Nail Art
20. Rhinestones Nail Art
21. Floral Rhinestones
22. Glitter Tips
23. Pink Manicure
24. Creative Nail Art
25. Daisy Nail Art
26. Spiral Nail Art
27. Winter Manicure
28. Sand Nail Art
29. Pointed Nail Art
30. Golden Nails
31. Bridal Nail Art
32. Jeweled Nails
33. Spider Web Nail Art
34. Caviar Nails
35. Holiday Nail Art
36. Feathery Nail Art
37. Polka Dots Nail Art
38. Half Moon Nail Art
39. Pearl Nail Art
40. Dotted Manicure
41. Festive Nail Art
42. 3D Nail Art
43. Glitzy Maroon Nail Art
44. Christmas Santa Nail Art
45. Candy Cane Nail Art
46. Snowflakes Nail Art
47. White Christmas Nail Art
48. Christmas Noir
49. Santa's Elves
50. Neon Nail Art
Excited about the big list? Yeah me too! Let's take a look at these amazing 50 nail art designs!
1. Snow Manicure
Starting off with a bang! The hexagonal patterns and paint splatter on the metallic purple nail polish definitely adds an oomph factor to this entire look! It kind of reminds you of a sparkly snowy night, don't you think?!
2. The V-Nail Art
This one is super easy, but it looks like you've spent time on it. Using more than one color is the trick here. For this look, paint your nails bright red and let them dry. Take a deep blue nail polish and apply the color at the end of your nails in such a way that the red nail polish forms a 'V' at the tip. Make sure to seal it with a top coat to ensure that it doesn't chip quickly! Voila—you're done! You don't have to stick to just these shades! You can play around with colors of your choice!
3. Pine Tree Nail Art
This one is brilliant for the Christmas season! Just looking at them puts me in a festive mood! It's super fancy and is perfect for a party. All you need to do is paint all your nails red except for the ring finger. That one would be the green accent nail. Use a dotting tool or the back of a toothpick to create polka dots on the thumb. Create a snowflake in the corner if you want to amp up your nail game. Use a nail striper or a fine paint brush dipped in green nail polish and create an inverted 'V' on the middle fingernail. This is the base for your glitter tree. It's time to bedazzle! Add some green rhinestones on top of the green nail polish, and you're ready to deck the halls with boughs of holly!
4. Love Message Nail Manicure
If you're super awkward around the person you like and wondering how to reveal your feelings you should totally try this! This not so subtle note is a foolproof method to get your crush to take a hint! With red as the base for all and the ring finger nude, script down your message on your nails! It doesn't always have to be these exact words! If you have someone you need to apologize to, this is an adorable way to tell them you're sorry.
5. Polka Dots Bow Nail Art
This one looks absolutely adorable. Polka dots and bows? Quite the combination. First paint all of your nails a nude pink shade. To achieve this cute look, use the back of a toothpick or a dotting tool to create white polka dots for all the nails except for the ring finger. Stick down a bow on this finger and seal everything with a top coat. There you go!
6. Dotted Nail Art
This one is all about the colors. It has a lot going on, but it's actually one of the simplest designs to do. This can be done with a number of shades. The choice and combination are purely up to you. Apply a different color on each of your nail. Using different sized dotting tools dipped in various colors, create these fun polka dots. Try following a color theme for a defined look.
7. Striped Nail Art
French manicures are always in, but how about we take a spin on that? Let's add some rainbow to that! Everything's better with rainbows, wouldn't you agree? To get this look, paint all your nails white. Place a french tip sticker and use a fine paint brush or a nail striper to create rainbow stripes. It's as easy as that!
8. Floral Nail Art
This one is for those who want to experiment a little more. It requires some patience and a steady hand, but once you get through it, you'll have painted yourself an extremely pretty picture! You can add the tiny pearls or just leave it plain. Let the art speak for itself!
9. Mix N Match Nail Art
Okay, this one is absolutely easiest of the lot. All you need is different colors for each nail. Stick to certain colors if you want to follow a theme. A popular theme is nudes and golds. Or like you see above, they used different shades of blues on the one hand and shades of pink on the other.
10. Gradient Nail Art
Ombres and gradients are all the rage. So of course, people decided to incorporate them into nail art as well! Find two colors that complement each other well and paint them onto a makeup sponge next to each other. Dab it onto your nails. You should have ombre nails now! Go on, try it out!
11. Rainbow Nail Art
The colors of the rainbow! What a pretty sight! Just a look at this and I'm sure it'll make your day, no matter how shitty it was. Take your pick of bright colors and paint them horizontally. You can leave some of the nails in solid bright colors for added effect.
12. Wavy Manicure
It's all about the lines! Who knew a bunch of wavy lines would look so attractive, right? All you need for this one is a nail striper and your choice of colors. Using hues of blues and greens would make it look like seaweed under the ocean, don't you think? Try it out!
13. Summer Nail Art
Watermelons! Yum! This nail art is absolutely perfect for the summer. Find a pink that's close to what a ripe, juicy watermelon would look on the inside and a lime green shade. Paint them alternatively in your nails. Use your ring finger as the accent nail and create a watermelon. Seal it all with a top coat, and you're ready to take part in the watermelon eating contest!
14. Butterfly Nail Art
Though this nail art looks a bit complicated. Once you start drawing it, you'll realize how easy it really is! Choose any two contrasting colors—we've picked yellow and black. Apply the lighter shade on all the fingers and then create a butterfly on the ring finger using a thin nail art brush. To make the manicure look even more attractive, stick multi-colored stones in the wings. Voila—you're done!
15. Valentine Nail Art
If you're looking for something special on Valentine's Day, look no further. You will absolutely love this design! Apply a bright red polish on your nails and paint on a heart with polka dots scattered all over. Definitely, the best way to impress your valentine!
16. Halloween Nail Art
The night of horror is upon us! Trick or treat? Celebrate the fright night with this fun Halloween manicure. Draw a cute pumpkin over your ring finger nail after applying black matte nail polish on all your nails, except the nail on the middle finger. To add some fright on your nails, draw on drops of blood on your index finger and the little fingernails. Paint the middle finger nail red. This one's a no-brainer (haha get it?).
17. Elegant French Manicure
I love this one! Who says french manicures have to be done with only nudes? This fun take on it is a must try. This shade of purple is wonderful and looks super cute with the french tips. Don't restrict yourself to light colors. A black base with white tips looks amazing!
18. Glittery Tips Nail Art
This nail art says "I may look pure, but mess with me and I will fight you"! It's very easy to create and looks chic to carry. All you have to do is apply a nude coat as a base and then apply glitter of your choice on the tips using a sponge. Once it dries out, seal the art with a top coat.
19. Leopard Print Nail Art
Animal prints on nails look very interesting, especially if it is the leopard print. Draw the prints only on the ring finger nail. You can draw these with the help of a fine nail art brush.
[ Read: Animal Themed Nail Art Designs To Inspire You ]
20. Rhinestone Nail Art
This nail art is for someone who is looking to make a strong impression. Red is already a feisty shade. Combine that with colors like black and gold, and you will definitely be remembered. Somehow this reminds me of a fierce fire blowing dragon. The red and gold, its body and the black waves, the horns, don't you think? Add the rhinestones to give it an edge.
21. Floral Rhinestones
This literally requires only one shade of nail polish—black. Leaving the black by itself is great. But if you want to make it look like a proper nail art, the secret is, bedazzle it! Use white rhinestones as the petals and pink for the center to create a floral design. Easy enough right? Well, go ahead and try it!
22. Glitter Tips
Following the concept of a french manicure, this sparkly nail art is super easy to achieve. Start with a nude base. Using a purple glitter polish, create the french tips. This would look fantastic with just about any glitter shades. Experiment all you want! Seal it with a top coat to protect your manicure.
23. Pink Manicure
Okay, I know what you're thinking 'There's so much going on! It looks complicated!'. Worry not, it's actually not that hard. Find a nail polish with dual toned pink and purple glitter. Use that as the base. Then, apply the pink over it as shown. Jewel up your manicure with silver rhinestones and try to add effect to the design. This pink manicure is perfect for an evening out.
24. Creative Nail Art
This is another version of minimalistic animal print nail art. For this nail art, we are keeping the rest of the nails simple with solid colors, while drawing attention to the accent nail which has a zebra print. Keep the other fingernails relatively simple by adding just a single polka dot. Finish it with a top coat, and you're good to go!
25. Daisy Nail Art
A perfect and fresh look for the Spring, it remains one of my favorites just for how innocent and simple it looks. Apply a nude base coat on all the nails. With a nail striper dipped in white polish, create the petals of the daisies. Dot the centers with yellow and let it dry. Seal the nail art with a top coat, lest the petals fall off!
26. Spiral Nail Art
This pattern looks best when you have broad nails. You will require a white nail polish, five nail paints in different colors, a nail art brush, and a steady hand to draw this design. However, instead of going with different shades, you can also pick a single color and use it
27. Winter Manicure
Get trendy this winter with a red lacquer on your French tips and white frosty chips at the base.
28. Sand Nail Art
This feminine reddish sand nail art looks great on long nails. This sand finish nail art is done by applying matte red polish with glitters. A matte top coat gives it the perfect matte finish.
[ Read: Easy Glitter Nail Arts ]
29. Pointed Nail Art
Pointed nail art pops out nicely on acrylic nails. Apply a base coat on your nails. Once it dries, apply multiple shades and scatter it a bit with the help of a sponge. It also gives you an illusion of rainbow. Apply a top coat o seal it.
30. Golden Nails
Gold is really big in the fashion circles right now. Use a golden shade as a base color. Give it a glamorous look by adding two stripes of purple nail polish as shown in the picture.
31. Bridal Nail Art
This is a perfect example of the perfect bridal nail art. Although it looks quite complicated to make, it is not at all difficult to implement. Here, acrylic flowers have been stuck along with pearls and stones on nails painted with transparent nail polish.
32. Jeweled Nails
Jeweled nails look very classy and chic. The heart shaped rhinestones and pink balls are easily available in the market. Use nail adhesives to stick them over your base coat and get creative with your nails.
33. Spider Web Nail Art
The spider nail design can be done by using various materials such as netted cloth, thread, or even a nail art brush. Try different designs on your nails and be as funky as you can. This is probably a must-try design, especially if you're a beginner!
34. Caviar Nail Art
Now it's time to move beyond the old, smooth nail polish look and look for something more edgy. Add some texture to your nails by sticking micro beads on them and create the impression that you've just dipped your nails in yellow and black caviar. You can even try this for a single nail and get creative with the rest. Read Caviar Nail Art Tutorial to get more idea about this design.
35. Holiday Nail Art
This can be a funky thing to do. Apply any three shades on your nails. After applying base coat on the nails of the index finger and little finger, put polka dots of contrasting color on them. I have used red, white and black nail polish to give my nails a retro look. Read more tutorials on holiday nail art.
36. Feather Nail Art
Try this amazing burgundy manicure. Burgundy color in itself is so attractive – you can make it more attractive by drawing feathers over it in black nail paint.
37. Polka Dots Nail Art
A polka dot looks very girly and is an anytime favorite. You can wear it for the parties and even for day outs with friends. Apply pink and purple base coats on your nails and put white polka dots on them.
38. Half Moon Nail Art
This nail art is very pretty. Apply a base coat of white nail polish. Select a nail color of your choice and apply it over the white base coat, leaving a small portion at the base of the nails in a half moon shape.
39. Pearl Nail Art
Pearl manicure is another nail art suitable for weddings or receptions. Pearls, rhinestones, bows, and other embellishments are easily available in the cosmetic stores. You just have to stick them on your nails using nail art glue.
40. Dotted Manicure
This manicure looks very pretty. Use nude and white nail polish as base coats and put polka dots all over it. You can either use a dotting tool for making polka dots or you can use a toothpick. Seal the art with a top coat.
41. Festive Nail Art
You need not have special acrylic nails for this pattern. This manicure looks good on short nails as well. Apply black and white nail polish on your nails and cover the index finger nail with silver stones. You can also draw polka dots on the nails of the ring finger and the middle finger.
[ Read: Black and White Nail Art Designs ]
42. 3D Nail Art
Get the party started by sporting this funky nail art. This unique nail art will make you look super sassy, classy, and elegant.
43. Glitzy Maroon Nail Art
A classic maroon nail polish is definitely awe-worthy. This wintry combo of maroon and gold is not only great for Christmas, but also a festive way to celebrate the new year. Glitter adds a little more fun to this classic look.
44. Christmas Santa Nail Art
How can any nail art miss the good ol' Santa Claus? Just seeing his jolly countenance makes one's day. Why not portray a modern-day Santa on your nails and spread some holiday cheer?
[ Read: Christmas Nail Art Tutorials ]
45. Candy Cane Nail Art
Make your classic manicure glamorous by adding shimmery red stripes to your nails. The glitzy red and white combination, reminiscent of Candy, looks really apt for Christmas.
46. Snowflakes Nail Art
A snowy night can be one of the most breathtaking sights ever. Now, you can recreate the magic on your nails by making snowflakes on them with the pointed edge of a toothpick or a thin nail art brush.
47. Red and White Christmas Nail Art
This simple design with a red background, snowflakes, and polka dots is more than perfect for the holiday season.
[ Read: Hand Painted Nail Art Designs ]
48. Christmas Noir
The black color depicts the joyful night of celebration when the entire city comes together to celebrate Christmas. And white symbolizes the wintry snow – perfect for this season.
49. Santa's Elves
The holiday season is all about spreading joy. Be Santa's little helper and bring some cheer to your fellow nail art enthusiasts by sporting this adorable design.
50. Neon Nail Art
When digital print and neon colors are in, why not be a little innovative when it comes to our nails as well? The colors used for this nail art are absolutely trendy and funky. The trick is to neatly brush the colors and combine them to give a bright look. Avoid using too many bright colors.
These are our 50 best designs in nail art for beginners. Try these simple nail designs out and add your own creativity to them. And, as always, post your ideas and suggestions in the comments box below!
Recommended Articles

The following two tabs change content below.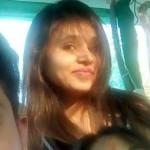 Latest posts by Jyotsana Rao (see all)