Do you think you can find a person who does not want beautiful and thick mane? You can't. All of us want voluminous hair along with an attractive gloss and shine. But are you taking care of your hair the way it deserves? Are you aware of holistic hair care and its benefits? Read more and get started.
What Your Hair Needs
Imagine the animated lion Simba in the movie 'The Lion King' and the first thing you notice is his silky mane. Millions around the world would want such smooth, thick hair. Unfortunately, changing lifestyles and increasing pollution are wreaking havoc on our health (1).
Consequently, the pollutants have an impact on hair as well. The very water you wash your hair with is not optimal. Hard water and other chemically treated waters are extremely unhealthy, leading to hair fall. Popular shampoos/hair care products do not save the day either.
This is why holistic hair care is what your hair needs to revive itself. It allows you to care for your hair the way it is supposed to.
[ Read: Hair Care Tips and Tricks To Include In Your Weekly Beauty Regimen ]
The Holistic Hair Care
Holistic hair care is a process that takes your health into account. Here, one improves overall health as the hair is treated as a part of you (2).
This method employs pure natural ingredients in hair care products. The regular products that you apply on your hair may provide foam, clean the hair and emanate appealing fragrances. However, all these qualities were found to strip the scalp and hair of the necessary oils. Holistic hair care offers solutions to these problems. Here is how.
As Natural As They Come
If you thought that the 'natural' ingredients on well-known products and cosmetics are true, you are in for a surprise. Some of these ingredients are not natural at all. But, holistic hair care products are completely natural.
These ingredients are enzymes that encourage healthy hair growth. Since other products and the environment are inevitably making the hair too dry, oily, brittle and weak, holistic hair care provides long-term treatment for every hair issue.
Cosmetics and hair products are constantly absorbed into the skin. So, absorption of harmful chemicals is an unsaid hazard. Holistic hair and beauty products are highly supportive of your health. They are gluten free as well as environment-friendly.
These products can be used to suit individual requirements after a hair analysis. Each person has her/his own concern, be it rashes, dull hair, color damaged or heat damaged hair and excessive hair loss. Hair loss could result from health conditions too (3), (4). Since we are taking a holistic approach, it is possible to tackle the problem at the roots.
[ Read: Hair Care Tips for Damaged Hair ]
Healing oils combined with natural ingredients in holistic products restore volume, shine and strength to the hair while nourishing it. These products involve shampoos, nourishers, detoxifiers, conditioners and natural coloring agents. Various brands offer holistic hair care products across the globe.
A Range Of Choices
Whether you are fighting a debilitating illness that causes hair loss or simply have oily, lifeless hair, this process has something for everyone. For example, you can find a shampoo with ingredients specially added for oily hair.
The products are also packed in high concentrations. The time you take to finish a shampoo bottle is easily the time your hair rejuvenates and becomes its bouncy self. Those who used them for several months have found extremely positive results. Nonetheless, beware of their price.
A Shampoo That Gives More
For those who never used shampoos made with 100% natural ingredients, it is imperative to note that they do not foam. It is, however, not alarming as the shampoos cleanse just like any other shampoo. The difference is holistic hair care is non-toxic and safer.
The natural ingredients do not give scope for foaming and even chemical induced fragrances, which is how you know your hair will grow out better than before. Holistic hair care products are a perfect complement to your hair's growth cycles.
What To Do?
After you have chosen your favorite brand, brush your hair with the one provided in the kit. This enables the hair's healthy oils to reach the tips. Next you treat brittle ends with a replenishing product. Wait for ten minutes before washing the hair, ensuring you gently massage the scalp.
[ Read: Winter Hair Care Tips ]
This removes considerable dirt and pollution from the hair and scalp, leaving it clean. But the natural oils important for your hair are still present. Conditioner can be sprayed on or applied as desired for a shiny look.
Did you find your answers to the holistic way of treating your hair? Please comment below and let us know.
Recommended Articles

The following two tabs change content below.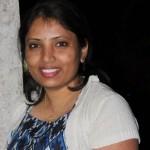 Latest posts by Sruthi Chowdhry (see all)