A Simple Everyday Eye Makeup Tutorial
A fresh everyday eye makeup look is very much essential for any girl whether she is going out to office or college.
Today we will show you a simple and easy way to do eye makeup which can help you get a proper and sweet look when you step out.  It will not be very glamorous but will definitely give you the needed fresh feel.
* Remember for everyday eye makeup looks, do not go over-board with the shadow or liner application.
Daily Eye Makeup
Things you will need:
A concealer and foundation
A face compact
Eye shadow (colours needed – matte dark pink or red colour, a dark mauve or dark grey eye shadow and a silver shadow for high lighting)
Kajal pencil/Black liner pencil
Liquid Eye Liner
Mascara
Lash Curler
Lash Comb
A dark pink liner
A light pink lipstick
Some lip gloss
A little pink blusher for the cheeks.
Step 1:
On clean eye lids, apply concealer and foundation. Follow it up with a compact for a flawless texture.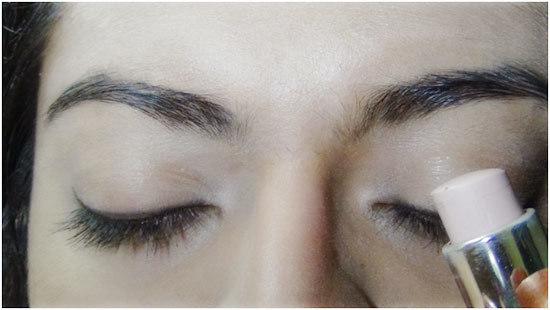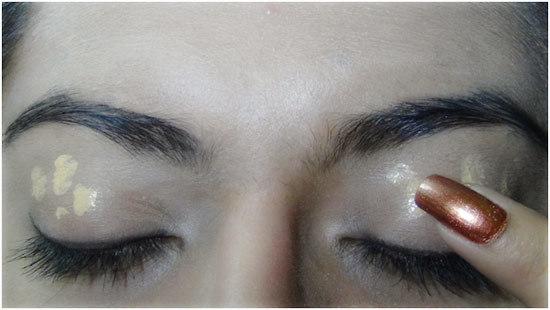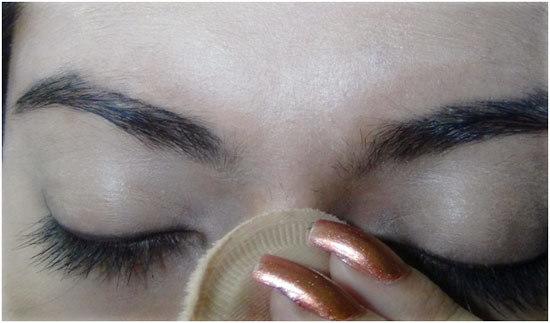 Step 2:
Apply the matte red or the dark pink eye shadow on the whole of the eyelid. Do not extend it in a tail. Just keep the eye shadow on the lid only.
[ Read: Bollywood Eye Makeup ]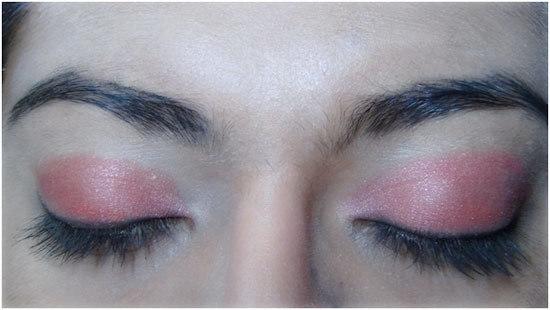 Step 3:
Apply the silver highlighter or silver eye shadow on the whole of the crease, on to the brow bones, at the eye nose junction and blend well.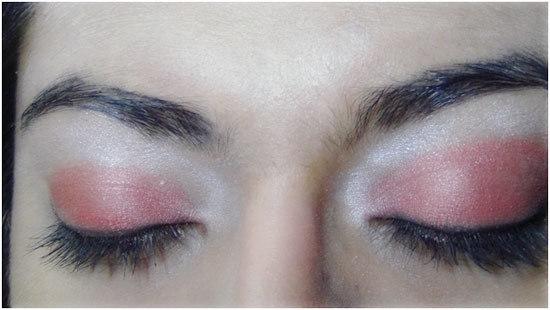 Step 4:
For a moderate and simple Smokey effect or shadow effect, use the dark mauve or dark grey shadow at 1/3 of the eye lids at the exterior side. Do not do it half and half because then it will become a duos eye look which may not seem like a simple eye makeup look.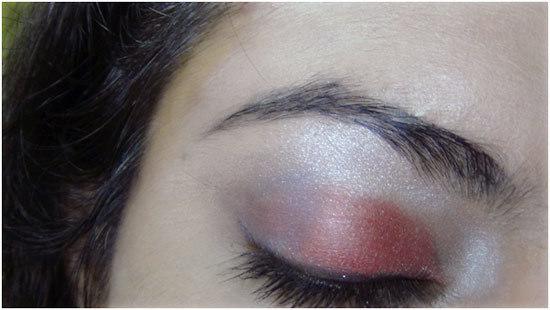 Step  5 :
Use a black pencil liner or kajal on the lower rim.
[ Read: Effortless Everyday Makeup Tutorial ]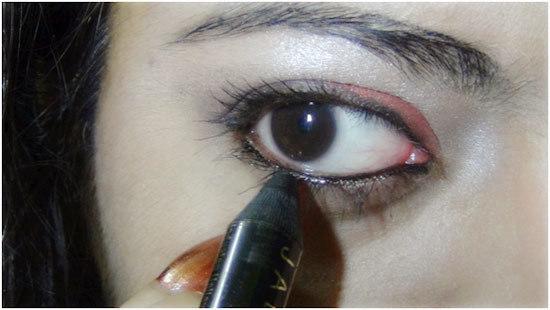 Step 6:
Drag the line towards the end of the lid and finish it there. Do not make extensions. Making extensions will be your choice. To keep it simple, I will neither broaden the line nor make any winged extensions.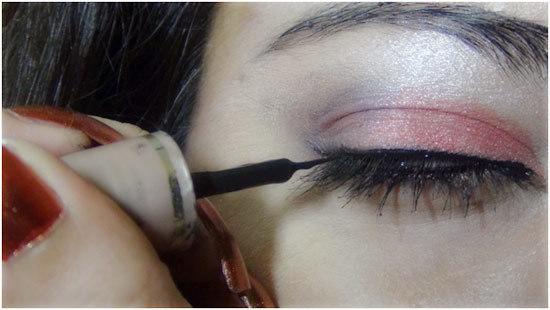 Step 7:
This is how the completed eye makeup look should look like. Clean and neat look.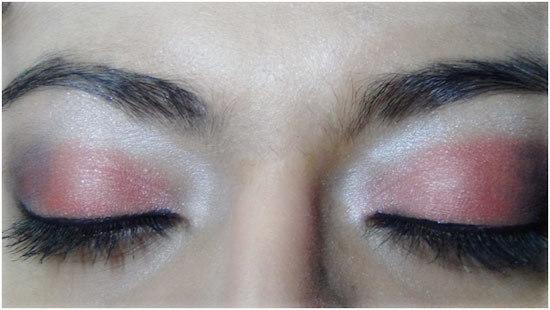 Step 8:
Use a mascara in a top to down fashion on the upper lashes and a zig zag form on the lower lashes.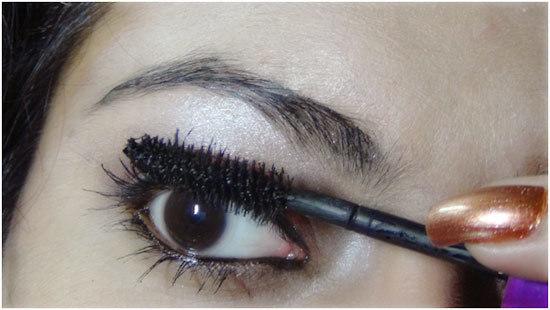 Step 9:
Brush out any excess or clumps of mascara with a mascara brush.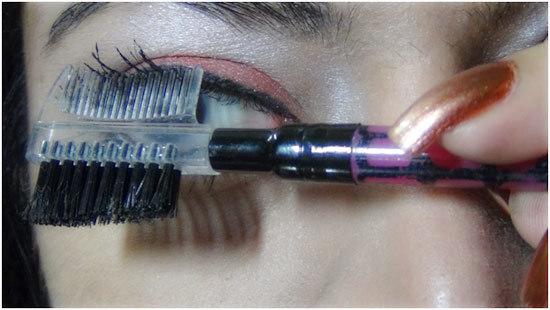 Step 10:
Use a lash curler if you want added curl.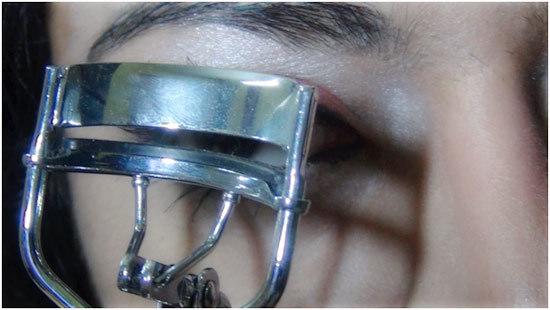 This is how it looks when completed. A clean and smooth light makeup look for daily use.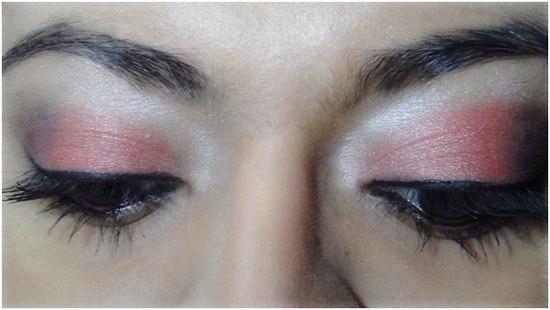 Step 11:
Use a pinkish blusher on the cheeks . A light pink lipstick with a dark pink liner and some gloss will complete your fresh everyday makeup look.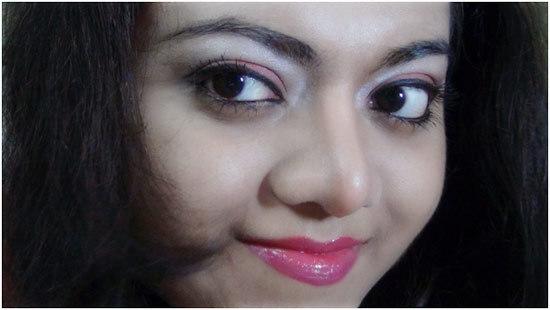 Hope you loved this everyday eye makeup tutorial. Will you give this look a try tomorrow?  Leave your comments below.
I love makeup,dance,dressing up,singing,writing ,acting (stage drama),eating and nail arts. I live life to the fullest and enjoy every moment as it comes.