Madhuri Dixit's Beauty Secrets And Tips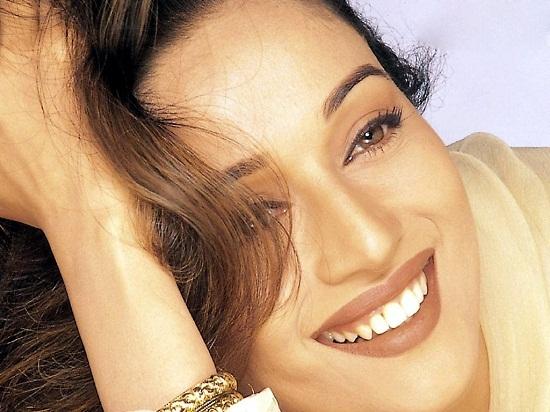 If you grew up in the 90's, then at some point of time you would've wanted to be like her! The truth we all have! Her youth, beauty, charm, warmth and personality were something that attracted men and women to her like moths to a flame. This was 20 years ago and now she is in her 40's. What has changed? Absolutely nothing!! She is still just as beautiful, youthful, charming and warm as ever with the added touch of grace and maturity which we credit to her motherhood.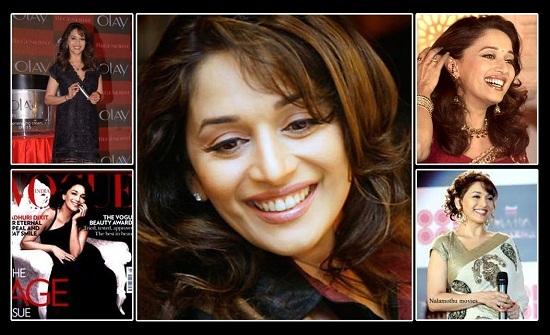 Madhuri Dixit Beauty Tips
Have you wondered how she manages it? Read on for madhuri dixit beauty secrets and how she maintains her elegance.
When asked what beauty is to her, Madhuri said "Beauty is in the eye of the beholder and what is beautiful to one need not be beautiful to the other. But one must always work to feel and look good."
Beauty tips by madhuri dixit are very simple. Eat healthy, eat well and work out. In all lead a balanced life. If you ask her then all these crash diets are just not done. Keep it balanced she says. Your body needs to be healthy to look beautiful, she insists. She also says the body needs rest to look alive, so sleep well and proper hours or you will show signs of dullness in your energy and in glow too.
Her workout routine currently is a six day schedule with plenty of sleep. Keep fit, make the workout routine one that energizes you is her belief.
[ Read: Madhuri Dixit Without Makeup ]

Beauty Tips of Madhuri Dixit:
Oil your hair before a wash. Very important.
Moisturize, moisturize and then moisturize some more.
Never miss out on the SPF.
Even her choice in beauty products is very simple. Her favourites would be an eye liner and a gloss. Well now we know how she looks so natural all the time! But then how does she achieve that stunning glow? This is gonna sound way too simple to be true but it has worked for her! Be happy and do things that make you happy.
If she wants a glow before a party, this is what she says she does….she dances! Yes dances! Two reasons she points out. One dancing is a very spiritual thing to her, gives the kind of joy she can't find elsewhere and also because cardio work outs pumps blood in the body and face giving it a glow. But her latest love and belief is the Olay Regenerist. Why? She says is that she loves challenge and this product actually challenges clinical methods by giving good results. This is one product she believes gives the glow a women needs to be able to step out without any makeup!
Isn't this stunning beauty's simplicity just heart warming??
If You Enjoyed This Post, Sign Up For Newsletter
(And get your daily dose of Beauty & Wellness tips straight to your inbox)