11 Amazing Benefits Of Antioxidants For Skin, Hair, And Health
Antioxidants are both natural and man-made substances that protect your cells from free radicals. Add antioxidant-rich fruits and vegetables in your diet to boost your body's ability to fight infections and diseases.
How To Incorporate Antioxidants As A Part Of Beauty Regimen
Try to include food items rich in antioxidants like lycopene, beta-carotene, Vitamin C, Vitamin A and Vitamin E in your regular diet. Some of the best known antioxidant-rich food items include berries, grapes, apricots, green tea, nuts, legumes, corn, spinach, citrus fruits, apples, kiwi fruit, whole grains, milk, coffee, fish, lean meat, and seafood. You must also use facial masks, face packs and skin tonics which would provide your skin with its required dose of antioxidants. Use creams, lotions, and sunscreens that contain antioxidants.
Antioxidants Benefits
1. Fight Oxidative Stress And Free Radicals
Antioxidants fight oxidative stress and free radicals. Oxidation is a natural process. The diet rich in antioxidants can maintain a low level of free radicals. Smoking, drinking, air pollution, infection, toxic substances, radiation and sunbathing can lead to free radical production in the body.
2. Anti-inflammation
Antioxidants calm inflammation. Antioxidants like alpha lipoic acid have anti-inflammatory results which in turn increase the blood circulation and cell metabolism. This helps to reduce acne and wrinkles on your skin.
3. Skin Firming
Antioxidants help to reverse the effects signs of aging on the skin. It maintains proper skin health and helps in rejuvenating cells. An antioxidant like Q-10, also known as ubiquinone is used in beauty products to reduce the wrinkles on the face.
4. Acne
Blueberries, blackberries, strawberries, raspberries are rich sources of antioxidants. They regulate blood flow to get enough nutrition. It also helps to neutralize free radicals in your body.
5. Scar Treatment
Antioxidants help in reducing the scar tissue on your face. The antioxidant Allium boosts the blood flow to scar tissue and minimizes it.
6. Repair Sun Damage
Antioxidants like Selenium, Vitamin C and Vitamin E help to protect the skin damage caused by the sun. UV sun rays can damage the skin cells of your body. Sun damage makes the skin dull and lifeless. Antioxidants aid in blood flow and boost the growth of new cells. This makes your skin young and radiant. Skin care products like cleansers and moisturizers contain antioxidants.
7. Anti-agingAntioxidants help to reduce the signs of aging like wrinkles. They increase the speed of the skin repair system, plump out the skin and prevent damage to the skin. The most common antioxidants are Vitamin C and E.
8. Heart Diseases
Antioxidants play an important role in fighting against heart diseases. Antioxidants maintain the free radical level in your body and prevent the occurrence of heart diseases.
9. Cancer
Free radical damage can lead to cancer. Hence, include a lot of antioxidants in your diet.
10. Hair Health
Apply warm green tea on your scalp. Brew two bags of green tea in one cup of water. Leave it on the scalp for an hour and then wash off. Green tea has antioxidants that help to prevent hair loss and it also stimulates hair growth. Antioxidants obtained from green tea, grape seed extract, and apple extract are used in preventing hair loss.
11. Induce Blood Circulation
Antioxidants, especially the ones you find in green tea induce circulation of blood and optimizes cell metabolism. It is useful in protecting your skin from pimples, acne, and wrinkles.
Antioxidant Face Masks
Now that you know all about how important antioxidants are for your beauty regimen, the next logical step is to use them! Try these amazing antioxidant face masks to pamper your skin:
Black Currant-Yoghurt Face Mask: Extract the juice of blackcurrants and mix four spoons of black currant juice with two spoons of yogurt. If your skin feels dry, add a few drops of olive oil. Make a smooth paste and apply it on your face. Wait for the pack to dry and rinse as usual.
Green Tea-Cocoa Face Mask: Mix the contents of one green tea bag with four spoons of cocoa powder. Add a spoon of honey and a spoon of yogurt. If possible, add some fresh aloe vera gel too. Make a smooth paste and apply on your skin. The mask is great for getting a glow on your skin. Wash off after 30 minutes of application and follow up by dabbing some rose water on your face.
Some Important Points To Note Before Using Antioxidants
Avoid overdose of antioxidant supplements.
Consult a doctor before taking antioxidant supplements.
Over consumption of vitamins A and D can also lead to serious health problems.

The following two tabs change content below.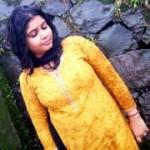 Latest posts by Jayshree Bhagat (see all)