Are you looking for natural remedies that can boost your health and help you look gorgeous at the same time? Have you ever tried 'black Spanish radish' for this purpose? If not, then it is time for you to give it a try. Well, the colour of this root vegetable might not be so impressive. But once you know the several amazing benefits it offers, you will certainly fall in love with the small 'black magic'.
Black Radish Benefits for Skin:
From detoxifying our body to blessing one with flawless beauty, the black radish can truly do wonders for our skin. Check out some of its benefits:
1. Improve Overall Skin Health:
A clean internal system is the first thing that we need to get bright and healthy skin. If your blood is full of impurities, your skin reflects it clearly. Black radish can be of great help to you in such a situation. Being a rich source of Vitamin-B complex, zinc, phosphorus, etc., it works as an effective blood purifier and eliminates all sorts of toxins as well as waste materials from our body. As a result, our overall skin health is improved to a large extent (1).
2. Possess Youthful Skin:
Black radish boasts of having plenty of natural antioxidants (2). It contains a high level of Vitamin C which is crucial for our skin to fight against aging. Apart from this antioxidant vitamin, there are a number of other compounds present in this root vegetable that are extremely powerful in restraining the oxidization within our body. Therefore, regular consumption of black radish juice can help us get rid of harmful free radicals and thus, possess youthful skin.
3. Removes Unattractive Marks:
If you are tired of those ugly blackheads, black spots, acne marks and blemishes on your face, black radish juice can be the perfect solution for you. Its anti-oxidative property prevents the break out of acne, pimples, blackheads, etc. and reduces all unattractive marks caused due to various skin infections. Regular use of black radish juice on the affected areas can give you amazing results within a few days. Face packs made with black radish pulp can also help lighten the skin tone and get glowing skin.
[ Read: Black Raisins Benefits ]
Black Radish Benefits for Hair:
Dying to get long and strong hair with zero problem of dandruff or stickiness? Black radish can exactly be the remedy that you are looking for. Find out below how it can help you:
4. Reduce Hair Fall Significantly:
Hair loss is one of the most common issues around the world these days. But if you drink a glass of black radish juice every day, you can combat this successfully. This wonderful vegetable is capable of stimulating our hair roots, which eventually enhances the circulation of blood throughout our scalp. It is essential for proper nourishment of the hair. In addition, each and every hair shaft gets stronger through it. All these result in less hair fall as well as growth of new hair.
5. Get Rid of Excessive Dryness or Oiliness:
Black radish can also be used for treating excessive dryness or oiliness of the scalp. If you are suffering from too much dandruff, start applying black radish juice today. It would provide necessary nutrients to your hair and your scalp as well. Conversely, if you are facing greasiness of the scalp due to excess secretion of the sebum glands, go for a black radish hair mask. It would control the secretion of sebum and give you long and lustrous hair.
Black Radish Uses for Health:
The white flesh of this black-skinned vegetable is highly beneficial for our health. Here are the ways you can take advantage of this item:
6. Boost the Function of the Liver:
Our liver is the most vital organ of the body and black radish can help us boost its functions to a great extent. The flesh of this vegetable holds several vitamins (Vitamin B1, Vitamin B complex, Vitamin C, etc.) and minerals (calcium, magnesium, etc.), which facilitate the flow of bile and keep our internal system healthy at the same time. Hence, include black radish in your diet as much as possible and keep your liver healthy (3).
[ Read: Walnut Oil ]
7. Get Rid of Cold and Cough:
The magical power of black radish can also be used to treat chronic cold and cough (4). Just take out a slice from the upper part of the vegetable and put some sugar in the flesh. Now place the 'cap' in its initial position and leave it for the night. The juice that will come out of the flesh in the morning is excellent for healing infections of the respiratory system.
8. Cure Hyperthyroidism (Graves' disease):
The over secretion of the thyroid gland, popularly known as 'hyperthyroidism' or 'Graves' Disease', can also be cured with black radish. The major sulfur compound of the vegetable named 'raphanin' plays a key role in regulating the secretion of our thyroid glands. Therefore, regular consumption of black radish can help us stay away from hyperthyroidism (5).
[ Read: Grapefruit Essential Oil ]
So, just include black radish juice in your breakfast or add a few pieces of black radish to your daily diet. You will be able to see the difference within a few days.
Stay healthy and beautiful always!
The following two tabs change content below.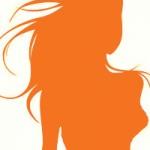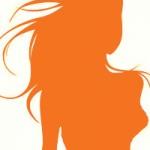 Latest posts by Nilankeeta Roy Chowdhury (see all)