Canella—you must have heard of it, albeit with a different name, the cinnamon bark. Now, I am sure that rings a bell! The canella, however, is nothing close to its namesake, besides being a bit similar to the common kitchen spice cinnamon. The canella tree goes up to about 30 feet in height. The thickness of its trunk measures 10 inches in diameter.
Nothing that mother nature has is ever unhealthy. Everything has some hidden and intrinsic value that we humans are ignorant of, until driven by the need to know, explore or discover. Canella, or cinnamon bark, as it is commonly referred to, is low in sodium, cholesterol and saturated fats, but is a great source of vitamins and minerals like manganese, calcium with a good amount of fiber.
With so many nutrients, it is no wonder that canella is known to be a warehouse of benefits for your skin, hair and health.
Canella Benefits For Hair And Skin:
Many beauty, health, and herbal products companies use canella for its aroma in their products. It is used in skin care products as an anti-fungal component. It is also also known as a good anti bacterial agent. Not much is read or written about its advantages for the skin or hair, but it definitely has many other applications for the health:
1. Anti-fungal Properties:
An anti fungal by composition, the canella bark finds its way in the preparation of shampoos to treat severe dandruff.
2. Natural Conditioner:
Concoctions and powders are readily available to be used to improve skin and hair texture. When used on the scalp, users will vouch that their hair turns smoother and luxuriant. The very same canella when used as a paste on the skin unleashes a radiant glow that is bound to attract compliments.
Health Benefits Of Canella:
At one time, canella bark held more value than gold—that gives you an idea about the value of this wonder herb!
3. Low On Cholesterol:
Since it has no cholesterol, it regulates blood sugar levels in the body. It also reduces harmful levels of LDL to give you a healthier heart and body.
4. Natural Painkiller:
Since time immemorial, the canella and its parts have been used by homeopaths in the preparation of pain killers. It is said to be rather effective against pain caused due to arthritis.
5. Anti Fungal Properties:
Cinnamon bark and the canella are also known to be anti-fungal. Its application on wounds can remove fungal infections. Canella powders are easily available with many homeopathic and naturopathic clinics. The powder of canella works wonders in treating several infections of the skin with absolutely no side effects.
6. Keeps Cancer At Bay:
Today, more and more people are turning to natural treatments to alleviate symptoms and treat even more serious health disorders. Canella too has found its way in the treatment of more complex health ailments. It helps cancer patients by reducing the proliferation of cancerous cells in the body. Not only does this herb alleviate symptoms of cancer, but also helps in speedy recovery of those undergoing chemotherapy and radiation therapy.
7. Bid Adieu To Headaches:
Although, it has many effective applications and advantages for the human body in its tangible form, its highly aromatic smell seems to work wonders to improve mood and reduce headaches.
8. Helps Treat And Prevent Neuro Disorders:
Canella also helps treat and prevent some of the neuro disorders like meningitis, Alzheimer's and Parkinson's disease.
9. Promotes Body Metabolism And Aids Digestion:
It is also used as a part of masala tea prepared and served in many parts of South Asia, which is known to keep the metabolism level of the body steady and aid digestion too.
Like any other medicine, it is important to limit its use on a daily basis as it can prove to be highly toxic in large dosage.
So, fill your life with the flavor of canella and enjoy the benefits it offers your body and soul!
Do you use canella in your diet? Is it helpful? Share with us in the comments section below.

The following two tabs change content below.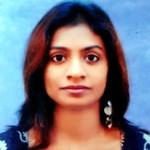 Latest posts by Maanasi Radhakrishnan (see all)