Stomach problem? Chew on some carom seeds. Apart from treating an upset stomach, it also has many other health benefits. It can either be consumed raw or in powdered form. Include carom seeds in your daily diet plan along with other herbs for reaping best benefits. Carom seeds are also known as Bishop's weed, Thymol seeds or 'Ajwain' in Hindi, 'Vamu' in Telugu, 'Omam' in Tamil, 'Ayamodakam' in Malayalam, 'Om Kalugalu' in Kannada, 'Ajmo' in Gujarati and 'Ova' in Marathi. They belong to the same family as fennel, anise, dill, and caraway (1).
Shape: Oval and ridged.
Size: Very small
Color: Yellowish-brown to greyish green
Taste: Hot and pungent taste
Leaves: Small feather like
Fragrance: Strong odor, like Thyme
Nutritional Value of Carom Seeds and Its Oil: Carom seeds contains per 100 gms: Protein …………………………………..17.1% Fat …………………………………………21.8% Minerals ………………………………….7.9% Fiber ……………………………………….21.2% Carbohydrates ………………………….24.6% It also contains calcium, thiamine, riboflavin, phosphorus, iron and niacin. Carom oil is obtained from its seeds that contain 2.5% to 5% of essential oil. Their leaves and flowers are also used to extract oil that contains 35-60% of thymol. This oil is either colourless or pale brown in colour. Carom oil is widely used as germicide and fungicide. Let us quickly go through the health benefits of carom seeds:
Health Benefits Of Carom Seeds:
1. Acidity:
Mix one table spoon of carom seeds with one table spoon of cumin seeds. Consume them on a daily basis with some ginger powder. This natural remedy is a best way to cure indigestion problems (2). It is also useful in treating acidity and acid reflux problem.
2. Constipation:
Carom seeds are the best remedy to cure digestion related problems (3). Hence, it can also help you to get rid of constipation. Carom seeds don't have any side effects.
3. Kidney disorder:
Carom seeds are very essential to cure kidney stones. They can also be useful to treat and reduce the pain due to kidney disorders (4).
4. Asthma:
Consuming carom seeds with warm water give instant relief from cold and expel cough and mucus from the body. It is also useful for treating bronchitis and asthma. It can be consumed with jaggery twice a day (5).
5. Liver and kidney:
Drink ajwain water for curing intestinal pain caused because of indigestion and infection. This herb is also very beneficial for curing liver and kidney malfunctions (6).
6. Mouth problems:
Carom seeds have been proven to cure tooth pain. Floss your mouth with one part of clove oil, one part of carom oil and water for treating tooth ache, bad odor (7) and decay. It is the best and effective way to maintain oral hygiene.
7. Cold:
This seed is the best natural way to cure cold symptoms such as a blocked nose. Take a steam from ajwain seeds infused in hot water for best relief (8).
 8. Itching, Boils & Eczema:
Grind ajwain seeds with lukewarm water to make its paste. Apply this paste on any affected part of the face or body. Also, try washing the affected part with the ajwain water for best results. In case of swelling due to boils, pimples or eczema (9), make the paste of ground carom seeds with lemon juice. It will be helpful in removing the swelling.
[ Read: Benefits of Chamomile Tea ]
9. Excessive bleeding and irregular menses:
Women with this problem can drink ajwain water. Soak handful of carom seeds in earthen vessel filled with water at night. Grind them and drink it in the morning (10).
10. Digestion:
Carom seeds benefits digestive problems (11). Chewing 1 tbsp of raw carom seeds with sugar can help you get rid of indigestion. It can also be consumed without sugar.
11. Arthritis:
Carom seed oil is a very useful method to cure arthritis pain. Massage on affected joints regularly with carom seed oil to get relief from rheumatic pain (12).
[ Read: Health Benefits of Dark Chocolate ]
12. Diarrhea:
Carom seed is a natural remedy to cure dysentery or diarrhea. Boil a handful of carom seeds in one glass of water. Cool and strain this to consume twice a day. This is an orthodox remedy to cure indigestion and dysentery (13).
13. Viral Infections:
Combine yogurt with carom seeds powder. Applying this paste on face for a whole night can help to lighten acne scars (14). Wash it with lukewarm water in the morning for best results.
The following two tabs change content below.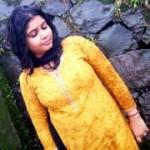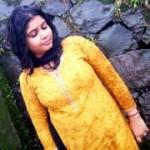 Latest posts by Jayshree Bhagat (see all)