Jojoba oil, also known as the "Gold of Desert" is an odourless golden coloured liquid wax, which is produced from the seeds of jojoba plant. Simmondsia Chinensis, the scientific term of jojoba plant, is a desert shrub that is found in the arid regions of the Arizona, Mexico and California. It is mainly extracted as liquid wax and is golden in colour. This is later refined into the colourless and odourless jojoba oil.
Jojoba Oil – Jack of All Skin Trades:
Jojoba oil has many uses when used alone or combined with other essential oils to make it more beneficial. This plant gained importance because of its moisturizing and emollient properties. Its versatility has made it an indispensable part of the hair care industry. It is also widely used in the cosmetic and skin care industry. It has amazing properties of balancing the skin and hair by keeping them hydrated always.
Jojoba oil is very similar to sebum – the oil that humans excrete to lubricate their skin and hair. It can be used as sebum substitution for people with decreased sebum production. It can also be used to remove excess sebum and build up from the hair. It is antibacterial, anti-inflammatory, non-toxic and comedogenic. This makes it extremely beneficial for the hair, face and the entire body.
Benefits Of Jojoba Oil For Skin:
Jojoba oil has many beneficial cosmetic uses too. It is one of the most extensively used natural ingredients in beauty products like lotions and moisturizers
Jojoba oil contains many biological and mineral substances, which gives you healthy and naturally glowing skin.
It helps to fight wrinkles, stretch marks and cellulite.
It is also effective on problematic skin conditions like eczema and psoriasis.
Jojoba oil soothes irritated skin and increases the natural production of collagen.
It also provides effective protection against sun and fights the signs of ageing like wrinkles and fine lines.
1. As a moisturizer:
Jojoba oil has high amount of ceramides which cover skin cells and are responsible for regulation of their hydration. It gets quickly absorbed into the skin and does not leave behind any oil residue This helps in creating a powerful barrier against moisture loss, as well as against allergens and dust pollution. It softens dry and pesky patches and restores the skin to its healthy condition.
Jojoba oil is a natural cure for eczema which is caused due to lack of moisture. It has anti-inflammatory properties which help in reducing redness caused by dryness and other skin condition like rosacea. Jojoba oil works well on oily skin too. It is non comedogenic, so even though it has the word oil in its name, it does not clog pores. Jojoba oil stops the sebum from secreting more oil on its own and balances oil production. It keeps the skin supple and well moisturized.
2. As an anti-wrinkle treatment:
In addition to making skin firm and moisturized, jojoba oil is also effective in reducing the appearance of wrinkles. It is rich in Vitamin E which is potent in eliminating the free radicals that are responsible for skin ageing. Continuous use of jojoba oil can decrease the fine lines and wrinkles by up to 25 %. It is highly effective if used fairly with face wash or a moisturising cream. However, direct topical application has proven to show the best results. Linoleic acid and the antioxidants present in jojoba oil helps regenerating the skin cells.
3. For treating acne:
Clogged pores often lead to pimples or acne. This is not just a common problem among teenagers but in adults as well. Many cosmetics which claim to reduce acne contain animal fat which only make the matter worse.
Jojoba oil is antiseptic and non- greasy in texture, hence it is a very effective treatment for acne. It helps to dissolve the oil production of pimples and blackheads and also helps to break the acne. Jojoba oil clears up the exposed areas and clogged pores and leaves no scar marks. This helps in clearing the blemishes. With extended use, jojoba oil reduces the pore size and controls oil secretion which prevents acne from reappearing.
4. As an anti-inflammatory:
With its anti-bacterial properties, it can bring down skin inflammation and is also helpful in killing skin bacteria. Its anti-inflammatory properties can be utilized for treating several skin conditions like eczema and psoriasis where skin gets inflamed. It has an amazing effect on skin and is used for healing wounds, cuts and minor infections like sunburns, cold sores and warts. Jojoba oil reduces painful swelling and redness that often accompanies an injury. You can also use it on your lips as a lip balm. This will keep the lips smooth and chap free.
The following two tabs change content below.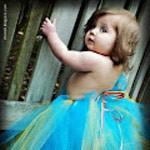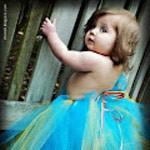 Latest posts by Arshi Ahmed (see all)