Kale is one of the most famous green vegetable that is eaten for its low calorie and high fibre content. It is an important and digestive ingredient of many recipes and hence has become a common name in Indian households. Traditionally, Kale is consumed as a side dish in sautéed kale form, but it also adds extra taste when added to soups, casseroles and other dishes.
Apart from these food inclusions, the Kale vegetable is also widely popular for its health benefits. Kale can also be eaten as a weight loss inducing ingredient in meals and its leafy green texture makes it an ingredient in salads and in many similar recipes.
The Richness of Vitamins in Kale:
Besides being crowned as the "queen of greens", kale could also be referred to as the queen of Vitamin A. Compared to any other leafy green vegetable, kale has over 100 per cent of the average person's daily Vitamin A and C requirement. Kale is often compared to oranges because of its richness in vitamins.
While a cup of chopped kale contains 134 percent of your recommended daily Vitamin C intake, an orange has 113 per cent of the daily Vitamin C requirement. Besides these vitamins, kale also has an abundant supply of Vitamin K. This is necessary for bodily functions such as normal blood clotting, bone health and antioxidant activity. It is all of this that makes the list of kale benefits so long!
[ Read: Benefits Of Arrowroot ]
Health Benefits of Kale:
Let us quickly look at some of the most well-known health benefits of Kale greens:
1. High Fiber Content:
Kale is a good source of dietary fibre which improves the digestive action and bowel movements. This can prove extremely beneficial for people having digestion issues.
2. Iron Content:
Kale leaves are also a good source of iron for our body.
Iron is needed in the blood for heaemoglobin production and also for oxygen transportation.
Healthy state of blood also contributes to the maintenance of heart rate.
3. Vitamin C:
Vitamin C content in Kale improves the immunity by hydration, providing antioxidants and metabolism promoting processes.
All these boost the functioning of the body, thus boosting immunity.
4. Vitamin K:
Vitamin K is also found in Kale which strengthens the body's bone health, prevents clotting of blood and also helps in the treatment of Alzheimer's disease.
[ Read: Vitamin K Rich Foods ]
5. Bone Strength and Production:
Kale has a good proportion of calcium that aids in strengthening of bone and also its formation in kids and adults.
6. Inflammation:
Kale is an anti-inflammatory food type and curbs unwanted free radical reactions.
These reactions which when not stopped produce unnecessary by-products and cause inflammation.
7. Anti-Cancer:
Along with the effect of antioxidants on the body, Kale also has the effect of preventing cancerous formations in the body.
8. Detoxification:
Kale helps in the detoxification of the body by providing it fibre and sulphur.
9. Lung and Oral Diseases:
High vitamins content in Kale helps in the prevention of lung and oral cavity diseases.
10. Skin and Vision:
Vitamin A in Kale also prevents skin diseases and helps in improving our eyesight.
[ Read: Benefits Of Spirulina ]
Skin Benefits of Kale:
11. Vitamins A and K:
As you know, your skin requires a healthy dose of Vitamin A. A diet lacking in Vitamin A can lead to dry and flaky skin.
Vitamin A plays a pivotal role in repairing the tissues underneath your skin and prevents damage caused by free radicals.
Vitamin K serves as a powerful ingredient in many skin care products as it helps to get rid of tiresome dark circles under your eyes.
12. Vitamin C:
Vitamin C too helps reduce damage caused by free radicals, which is mostly likely to occur when your skin is overexposed to the sun.
In other words, Vitamin C helps prevent premature aging of the skin and helps you stay younger-looking for a longer period of time.
[ Read: Benefits Of Guava Juice ]
Hair Benefits of Kale:
13. Omega Fatty Acids:
Besides its rich vitamin content, kale is also known to be packed with Omega-3 and Omega-6 fatty acids.
Your hair benefits immensely when you drink a glass of kale juice every day because of the mishmash of the two fatty acids.
If you happen to be facing hair breakage problems, you should consider incorporating kale juice into your daily diet.
It is perhaps best to take it in the morning at breakfast.
You will notice a change in the elasticity of your hair.
Besides strengthening your hair roots, the benefits of kale also includes improving the blood circulation in your scalp.
Thus, the growth rate of your hair increases.
Selection and Storage:
You get fresh kale during fall or the winter season.
Be sure to look for dark bunches with small to medium leaves.
Try to avoid bunches with brown or yellowish leaves.
Once you're done, it is best to store it in a plastic bag in the coldest part of your refrigerator – the freezer.
This helps the green queen last for as long as three to five days.
Some Tips for Usage:
Kale is a winter vegetable and is known to taste more delicious after the cold season's first frost.
Young kale leaves taste better while the old ones are tough and bitter.
It is highly recommended that you harvest kale while the leaves are young and tender.
Cook your kale frozen as it tastes best without first thawing.
It needs to be thoroughly washed before cooking and the leaves need to be gently shaken after washing.
Alternatively, you could use a salad spinner to run it through.
If you have no plans to immediately use it, carefully store your kale.
You could briefly stir-fry your young and tender kale leaves, while the mature ones need to be boiled for a few minutes in a vigorous manner. This helps soften the stringent cellulose structure.
Once cooked, you could season your kale with some extra virgin olive oil, salt, lemon juice and pepper.
It could also be used as a pizza topping or you can finely chop the leaves and make a delicious and nutritious soup.
3 Simple and Healthy Recipes to Delight Your Palate:
Given here are some healthy recipes for kale:
1. Baked Kale Chips:
This simple yet yummy dish requires a bunch of kale, a teaspoon of seasoned salt and a tablespoon of olive oil.
Preheat your oven to 350 degrees F or 175 degrees C.
In the meantime, line a non-insulated cookie sheet with parchment paper.
After removing the leaves from the stem (you could use a knife or kitchen shears), tear them into bite size pieces.
Give the leaves a thorough wash and make sure they are nice and dry.
Drizzle the kale leaves with olive oil and sprinkle the seasoned salt consistently.
Bake the leaves for 10 to 15 minutes so that they are brown and not burnt.
2. Kale and Pepper Stir-fry:
For this yummy treat, you will need two tablespoons of canola oil, one sliced bell pepper, two teaspoons of freshly grated ginger, kosher salt, one medium bunch kale (remove the thick stems and cut the leaves into bite-size pieces which amount to about ten cups), a tablespoon of soy sauce, half a teaspoon of sesame oil and a teaspoon of toasted sesame seeds.
Heat the canola oil in a skillet on medium to high heat, add the bell pepper and ginger, and season with half a teaspoon of salt.
Cook for two to three minutes until tender.
Add the kale and soy sauce and toss every now and then, until the kale is tenderized.
This could take six to eight minutes.
Lastly, add the sesame oil and sprinkle with the sesame seeds and voila!
Your kale and pepper stir-fry is ready to relish!
3. Sautéed Kale with Apples and Bacon:
Everybody loves bacon, so this dish is a true winner.
You'll need four slices of bacon, one sliced onion, one sliced apple, a medium bunch kale (again remove the thick stems and cut the leaves into bite-size pieces which amount to about ten cups), kosher salt, black pepper and a tablespoon of cider vinegar.
Get a skillet and put it on medium heat.
Fry the bacon until crisp – this could take about six to eight minutes.
Line a plate with paper, and transfer the bacon into it.
Let the bacon cool, and then crumble.
Next, add the onion and apple to the bacon oil in the skillet and cook for four to six minutes until tender.
Then add the kale and season with three quarter teaspoon of salt and a quarter teaspoon of pepper, and give it an occasional toss.
Cook this until tender – this could require an additional eight to ten minutes.
Finally, mix in the bacon and vinegar, and enjoy.
Kale USDA Nutrition Chart:
Let's have a look at the nutritional benefits of kale:
Principle
Nutrient Value
Percentage of RDA
Energy
50 Kcal
2.5%
Carbohydrates
10.01 g
8%
Protein
3.30 g
6%
Total Fat
0.70 g
3%
Cholesterol
0 mg
0%
Dietary Fiber
2.0 g
5%
Vitamins
Folates
29 µg
7%
Niacin
1.000 mg
6%
Pantothenic acid
0.091 mg
1.5%
Pyridoxine
0.271 mg
21%
Riboflavin
0.130 mg
10%
Thiamin
0.110 mg
9%
Vitamin A
15376 IU
512%
Vitamin C
120 mg
200%
Vitamin K
817 µg
681%
Electrolytes
Sodium
43 mg
3%
Potassium
447 mg
9.5%
Minerals
Calcium
135 mg
13.5%
Copper
0.290 mg
32%
Iron
1.70 mg
21%
Magnesium
34 mg
8.5%
Manganese
0.774 mg
34%
Phosphorus
56 mg
8%
Selenium
0.9 µg
1.5%
Zinc
0.44 mg
4%
Phyto-nutrients
Carotene-ß
9226 µg
—
Crypto-xanthin-ß
0 µg
—
Lutein-zeaxanthin
39550 µg
—
In about 67 grams of Kale, there are 29 grams of sodium, 2 grams of proteins, 5 grams of fiber, zero fat and cholesterol.
Kale is known for its Vitamins and minerals:
Vitamin C 80.4mg, Vitamin K 547mcg, Calcium 90.5mg, Iron 1.1mg, Phosphorous 37.5mg, Magnesium 22.8mg, Zinc 0.3mg, Copper 0.2mg, Selenium 0.6mcg and Potassium 299mg.
This low fat, leafy green is very beneficial to the vegetarians as it is used effectively in their recipes. People use it for considerable weight loss, as it gives more nutrients and less calories.
All these vitamins and minerals together make Kale one of the healthiest vegetables.
We are now living in a world where organic and healthy is quite a rage. People are constantly looking for ways to improve their outlook towards themselves. Now you know that a quick trip to the lively marketplace can save you a lot of money and can enrich your body with much-needed vitamins and fatty acids. If you find kale to be an unaffordable food item, an even better idea would be to grow it in your own garden.
Now that you have read about the magical wonders of the queen of greens you can add it to your daily diet. Once you have tried it yourself and realized that it indeed is a true life-changer, you can even share the secret behind the beauty of your skin and hair with your loved ones. You have also seen the recipes and can now entertain others with delicious, healthy and hearty snacks. So go on and give the queen of greens the shot it deserves.
Hope you found this article on benefits of eating kale was helpful! Do share your experience in the comment section given below:
Recommended Articles:

The following two tabs change content below.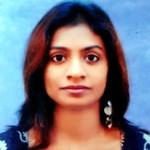 Latest posts by Maanasi Radhakrishnan (see all)