Kale is one of the most famous green vegetable that is eaten for its low calorie and high fibre content. It is an important and digestive ingredient of many recipes and hence has become a common name in Indian households. Traditionally, Kale is consumed as a side dish in sautéed kale form, but it also adds extra taste when added to soups, casseroles and other dishes.
Apart from these food inclusions, the Kale vegetable is also widely popular for its health benefits. Kale can also be eaten as a weight loss inducing ingredient in meals and its leafy green texture makes it an ingredient in salads and in many similar recipes.
The Richness of Vitamins in Kale:
Besides being crowned as the "queen of greens", kale could also be referred to as the queen of Vitamin A. Compared to any other leafy green vegetable, kale has over 100 per cent of the average person's daily Vitamin A and C requirement. Kale is often compared to oranges because of its richness in vitamins.
While a cup of chopped kale contains 134 percent of your recommended daily Vitamin C intake, an orange has 113 per cent of the daily Vitamin C requirement. Besides these vitamins, kale also has an abundant supply of Vitamin K. This is necessary for bodily functions such as normal blood clotting, bone health and antioxidant activity. It is all of this that makes the list of kale benefits so long!
[ Read: Benefits Of Arrowroot ]
Health Benefits of Kale:
Let us quickly look at some of the most well-known health benefits of Kale greens:
1. High Fiber Content:
Kale is a good source of dietary fibre which improves the digestive action and bowel movements. This can prove extremely beneficial for people having digestion issues.
2. Iron Content:
Kale leaves are also a good source of iron for our body.
Iron is needed in the blood for heaemoglobin production and also for oxygen transportation.
Healthy state of blood also contributes to the maintenance of heart rate.
3. Vitamin C:
Vitamin C content in Kale improves the immunity by hydration, providing antioxidants and metabolism promoting processes.
All these boost the functioning of the body, thus boosting immunity.
4. Vitamin K:
Vitamin K is also found in Kale which strengthens the body's bone health, prevents clotting of blood and also helps in the treatment of Alzheimer's disease.
[ Read: Vitamin K Rich Foods ]
5. Bone Strength and Production:
Kale has a good proportion of calcium that aids in strengthening of bone and also its formation in kids and adults.
6. Inflammation:
Kale is an anti-inflammatory food type and curbs unwanted free radical reactions.
These reactions which when not stopped produce unnecessary by-products and cause inflammation.
7. Anti-Cancer:
Along with the effect of antioxidants on the body, Kale also has the effect of preventing cancerous formations in the body.
8. Detoxification:
Kale helps in the detoxification of the body by providing it fibre and sulphur.
9. Lung and Oral Diseases:
High vitamins content in Kale helps in the prevention of lung and oral cavity diseases.
10. Skin and Vision:
Vitamin A in Kale also prevents skin diseases and helps in improving our eyesight.
[ Read: Benefits Of Spirulina ]
The following two tabs change content below.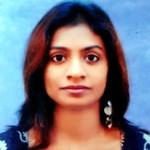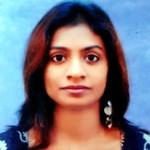 Latest posts by Maanasi Radhakrishnan (see all)