Do you know that India today is literally the diabetic capital of the world? Are you aware of the fact that we are actually the largest consumers of sugar in the world? Oh well, you probably know all of this since it is hardly possible to find a family in India without at least one member suffering from diabetes!
So if you are stuck with diabetes and just don't see a possible way to get rid of your sweet tooth, here is some good news for you! There is a sweetener, which will not only satisfy your sweet craving, but also help in controlling and managing your blood sugar levels! That sweetener is stevia. But, is stevia good for diabetes? Let's check out.
5 Reasons To Replace Sugar With Stevia for Diabetes:
Here are the top 5 reasons why you should replace all the sugar in your kitchen with stevia:
1. Stevia Rebaudiana is a sweet-leaf plant, which is native to South America. It has been used as a sugar substitute in Paraguay, Japan and Brazil for centuries. Its sweetness comes from its three components – glycosides, steviosides and rebaudiosides. Use of stevia instead of regular sugar is one of the reasons why the Japanese are so healthy. China is the largest producer of stevia in the world right now.
[ Read: Is Jaggery Helpful To Treat Diabetics ]
2. Stevia is also known to have anti-inflammatory, anti-hypertensive, anti-tumor, anti-diarrheal and diuretic properties. It is also known to improve and strengthen the immune system.
3. Stevia is known to be 300 times sweeter than your regular table sugar (sucrose). On the top of that, it has negligible effect on the blood sugar level, which makes it safe for people suffering from type 2 diabetes.
4. Stevia is a plant. Therefore, it is a natural sweetener. Its leaves also contain a variety of vitamins and mineral. Chief among them are chromium and magnesium. Chromium helps our body in maintaining normal glucose metabolism, which makes it very important for diabetic people. Magnesium helps in secreting more insulin and low levels of magnesium can result in insulin resistance. Stevia leaves are a rich source of both chromium and magnesium. Therefore, they not only improve your metabolism, but also provide the body with sufficient insulin. So the diabetic patient might not need to take insulin medications.
5. Another amazing thing about stevia is that it has no calories and no carbohydrates. This makes it suitable for people who want to lose weight or are health conscious as we know diabetes and obesity go hand in hand. Also, there are no artificial ingredients in stevia, which lowers the possibility of any side effects. American Diabetes Association has also declared the use of stevia safe for diabetic patients.
[ Read: How Does Fenugreek Help Cure Diabetes ]
Tips:
Follow the below mentioned tips if you are going to consume stevia:
You can use fresh stevia leaves, though dried stevia leaves also work fine.
Do not use the processed stevia available in the market. That stevia is also safe for diabetic people, but it doesn't contain the nutrients, which can be found in stevia leaves.
Stevia plant for diabetes plays a major role. Get a stevia plant and just throw a few leaves in whatever you want to sweeten. You can use them in smoothies, coffee, tea, and even desserts.
Since stevia is much sweeter than your regular sugar, you need a very small amount of it. Try different quantities and get a hang of how much amount will be sufficient.
If you can't find stevia plant, then get the next most organic and natural option available in the market.
Also, pregnant women or breastfeeding mothers should use stevia only after consulting with their doctors to be on the safe side.
[ Read: Fight Diabetes With Turmeric ]
So, the next time your diabetic relative comes for tea, surprise them with the dose of health and sweetness. It'll surely get you some big, sweet smiles!
Have you ever used stevia for diabetes? Did it help control diabetes? Did it alter the taste of your sweet dishes? Share your experiences with us in the comments section below.
Recommended Articles:
The following two tabs change content below.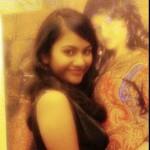 Latest posts by Sakshi Gupta (see all)