19 Amazing Benefits Of Sweet Potatoes (Shakarkandi) For Skin And Health
While potato is one of the most important vegetables in every Indian household, its distant cousin sweet potato is one the most nutritious foods when it comes to health and beauty benefits. Sweet potatoes contain Omega 3, fatty acids magnesium, phosphorus, potassium, sodium and zinc and vitamins A, B, C, K and E. Want to know more about benefits of sweet potatoes? Read on!
What Is A Sweet Potato?
Sweet potato is considered as an excellent source of natural, health-promoting compounds known as beta-carotene and anthocyanin. Beta-carotene is known to reduce the risk of several chronic diseases, including cancer, cardiovascular diseases, age-related macular degeneration, and cataracts. Anthocyanin fights pigmentation and provides anti-inflammatory benefits to the skin. Vitamins A, B, and C have antioxidant properties that help in fighting against damage caused by free radicals.
Sweet potatoes are also known as 'Shakarkandi' or 'Shakarkand' in Hindi, 'Chilakada Dumpa' in Telugu, 'Sarkaraivalli kizhangu' in Tamil, 'Madhurakkilannu' in Malayalam, 'Genasu' in Kannada, 'Ratalu' in Gujarati, 'Ranga aloo' in Bengali, Ratala Marathi, and Shakarkandi in Punjabi.Here are some ways you can use sweet potato and derive beauty and health benefits out of it.
Benefits Of Sweet Potatoes For Skin
Check out here some of the best sweet potatoes benefits for your healthy skin.
1. Treats Oily Skin
Boil sweet potatoes. Let them cool and then mash them. Add a tablespoon of honey and spread this over your face. Let it stay for 20-30 minutes and wash off. You can also add 2-3 teaspoon lemon juice to it in case you have oily skin.
2. Improves Skin Texture
After boiling a sweet potato, do not throw away the water. It is packed with nutrients that can help in improving your skin texture and clear your complexion. After boiling sweet potatoes, strain the water. Store this water in a bottle and keep it in the refrigerator to cool down. Use this sweet potato water as a toner for the skin. This natural toner will help to absorb impurities, deep cleansing your pores and soothing irritated skin.
3. Cures Dry & Cracked Heels
In case you have dry feet and cracked heels, instead of cooling the water in which the sweet potatoes were boiled completely, let it remain a little warm and soak your feet in it. It will help in getting rid of painful cracked heels.
4. Heals Dark Eye Circles & Eye Puffiness
The next time you decide to eat this tasty vegetable, just take two slices and place them on your eyes. As mentioned before, anthocyanin helps in reducing pigmentation and has anti-inflammatory properties that will help in getting rid of dark circles, wrinkles and puffiness of eyes.
[ Read: Health Benefits Of Potato ]
5. Prevents Premature Aging
To rejuvenate your dry skin, take one big sweet potato and boil it until it is soft enough that the skin can be pulled off easily. Take 1 tablespoon honey, 1 tablespoon of milk, and 1 tablespoon of ginger juice extracted by grating the ginger root and then sieve the juice out using a muslin cloth. Blend all the ingredients until you have a smooth paste. Apply the mask to your cleansed face and neck. Let it sit for 20-25 minutes. Rinse off with warm water. This mask will leave your skin fresh, hydrated and prevent premature aging. You can easily refrigerate the remaining unused face mask in the refrigerator for up to 2-3 days.
6. Moisturizes The Skin
To make a mild scrub that doesn't dry out your skin, take half a cup of boiled sweet potato cubes, 1 tablespoon oats, and 1 tablespoon yogurt and blend them to form a thick, coarse paste. Use this to scrub your skin in slow circular motions and wash it off with lukewarm water followed by moisturizing your skin with your favorite moisturizer.
7. Maintains Elasticity Of Skin
Sweet potato is a very rich source of vitamin C, which is known to produce collagen. Collagen helps in maintaining the elasticity of the skin and makes it look youthful.
8. Antioxidant
Sweet potato consists of beta-carotene or vitamin A, which is an important antioxidant and is known to prevent different types of cancer. It repairs cell damage caused by excessive UV exposure and provides an internal layer of protection to the skin from harmful UV rays of the sun.
9. Anti-stress Agent
Sweet potato contains a good amount of minerals such as magnesium and iron. Magnesium is believed to help in relaxation and acts as a stress buster for the skin.
10. Beauty Food
Sweet potato, apart from vitamins A & C, also contains vitamin E, which is known to be beneficial for the health of the skin. It improves the complexion, thus providing flawless skin. These vitamins (A, C & E) comprised together are known to be 'beauty food' for the skin.
Benefits Of Sweet Potatoes For Hair
Find here the top hair benefits of sweet potato.
11. Hair Growth
The presence of vitamin A or beta-carotene in sweet potato makes it an ideal food for hair growth. Its deficiency may lead to hair problems like dull, damaged and lifeless hair. It can further lead to dandruff.
[ Read: Remedies For Hair Growth ]
12. Offers Natural Shine To Hair
Sweet potato mask along with other ingredients like honey, yogurt, and olive oil works wonders for dull and rough hair, making them hydrated and imparting a natural shine.
14. Treats Hair Dryness
Sweet potato works really well for your hair as well. With the abundance of different nutrients, the nourishment it provides to thirsty strands is almost unmatched. Take one big sweet potato, 1 cup yogurt, 1 tablespoon honey and 1 tablespoon of olive or almond oil. Blend all the ingredients until the mixture is smooth, apply it and let it sit for 15-20 minutes. For those who have very dry hair, you can also add 2-3 tablespoon of coconut cream with the rest of the ingredients.
Health Benefits Of Sweet Potatoes
15. Promotes Metabolism & Treats Premenstrual Symptoms
Manganese found in sweet potato helps in promoting metabolism and maintaining healthy blood sugar balance. It also helps suppress your appetite to prevent you from overeating, thus helping in losing weight. It also helps in treating anemia and severe premenstrual symptoms.
16. Boosts Immune System
Sweet potatoes contain ample amounts of Vitamin C, which is helpful in keeping your skin healthy. But Vitamin C does much more than just give us beautiful skin! Vitamin C has antioxidant properties and can be helpful in boosting the body's immune system. For babies, the world is full of health risks. A simple cold can become a serious problem for young babies. But with a stronger immune system, your baby's body can fight off many common illnesses easily.
17. Good Source Of Iron
Many young babies suffer from anemia as their diet lacks sufficient amount of iron. Sweet potato contains iron and can help prevent anemia while boosting the production of white blood cells. It also builds the body's resistance power, reduces stress and enhances the immune system.
18. High On Calorie
Unlike us adults, young babies need to gain weight at a rapid pace. And sweet potato can help here too! A 100-gram serving of sweet potato gives about 90 calories, making it one of the best foods for your baby.
19. Provides Vitamin D
More and more kids today are being diagnosed with Vitamin D deficiency. It is a problem with babies too. This can be taken care of by feeding your baby sweet potatoes! It contains Vitamin D, which not only boosts your baby's energy, but also helps build stronger bones and a healthy heart.
Tips To Select Sweet Potato
Sweet potatoes with a deep orange color possess the highest nutritive value.
Sweet potatoes with firm skin and even shape and color are the best to pick.
Small to medium-sized sweet potatoes are less starchy than the larger ones.
Sweet potatoes with a deeper pigmentation are richer in the antioxidant beta-carotene than the lighter ones.
Sweet potatoes with any white marks or signs of decay should be avoided as they are not fit to be consumed.
Tips To Store Sweet Potato
Sweet potatoes should not be refrigerated.
Sweet potatoes are best stored in a cool, dry and properly ventilated place.
If not stored properly, they should be consumed within a week or two of purchase.
Sweet potatoes tend to spoil if kept for very long because of the high level of sugar content.
Tips To Use Sweet Potato (Cooking/Eating)
Sweet potato is widely eaten all over the world in its raw form.
In India, it is a major food consumed by people during fasts and festivals.
It is boiled, and the skin is peeled out.
It can be mixed with milk and consumed.
It is used in making a pie during Thanksgiving season.
It is extensively used in making pancakes and many other desserts.
Sweet potato can be enjoyed in its roasted form, although roasting tends to decrease its nutrition.
Sweet potato can be eaten as fries, sprinkled with cumin, pepper and salt.
Recipes With Sweet Potatoes
Check out here some of the best sweet potato healthy recipes right here.
1. Sweet Potato Salad With Broccoli
To make your diet healthy and lower the blood pressure levels, this is the most preferable alternative for you. You can make this salad easily anytime in the day.
Ingredients
1 medium-sized sweet potato
Broccoli
Tomatoes
Black pepper to taste
How To Prepare?
Bake the sweet potato in the microwave oven.
Add broccoli and diced tomatoes to it.
Sprinkle some black pepper and enjoy this healthy salad.
[ Read: Foods To Control Hypertension In A Natural Way ]
2. Sweet Potato Salad With Apple And Celery
This is also a healthy option and a tastier one too! Try once and you will definitely love it. You will definitely understand how sweet potato is good for hight blood pressure.
Ingredients
2-3 medium-sized sweet potatoes
2 apples, chopped
Celery, chopped
Scallions, sliced
1 tsp apple cider vinegar
1 tsp honey
Olive oil for dressing
How To Prepare?
Boil the sweet potatoes.
Add the remaining fruits and veggies.
Dress the salad with olive oil, vinegar, and honey for taste.
You can add blueberries as well to this salad. Be as much innovative as you can!
3. Fried Sweet Potato
This is a crispy and yummy recipe of sweet potato. You will simply love to enjoy it in your breakfast.
Ingredients
1 medium-sized sweet potato
Olive oil for cooking
How To Prepare?
Bake the sweet potato in the microwave oven.
Cut it in two half pieces.
Heat a frying pan and coat it with little olive oil.
Cook baked sweet potato on the low flame until it turns brown in color.
Enjoy the crispy taste of this fried sweet potato
4. Sweet Potato Smoothie
If you love to sip smoothies in the mornings, you can make a healthy start here as well. Use sweet potato for this yumilicious smoothie.
Ingredients
2 sweet potatoes
1 cup non-fat or skimmed milk
1 banana
1 tsp cinnamon
Crushed ice
How To Prepare?
Bake or boil the sweet potatoes.
Make their smoothie.
Add banana, cinnamon, milk, and crushed ice to it.
Your healthy yummy sweet potato smoothie is ready.
Sweet Potato Nutrition Value (USDA)
| | | |
| --- | --- | --- |
| Principle | Nutrient Value | Percentage of RDA |
| Energy | 86 Kcal | 4% |
| Carbohydrates | 20.12 g | 15.5% |
| Protein | 1.6 g | 3% |
| Total Fat | 0.05 g | <0.5% |
| Cholesterol | 0 mg | 0% |
| Dietary Fiber | 3 g | 8% |
| Vitamins | | |
| Folates | 11 µg | 3% |
| Niacin | 0.557 mg | 3.5% |
| Pantothenic acid | 0.80 mg | 16% |
| Pyridoxine | 0.209 mg | 15% |
| Riboflavin | 0.061 mg | 5.5% |
| Thiamin | 0.078 mg | 6.5% |
| Vitamin A | 14187 IU | 473% |
| Vitamin C | 2.4 mg | 4% |
| Vitamin E | 0.26 mg | 2% |
| Vitamin K | 1.8 µg | 1.5% |
| Electrolytes | | |
| Sodium | 55 mg | 3.5% |
| Potassium | 337 mg | 7% |
| Minerals | | |
| Calcium | 30 mg | 3% |
| Iron | 0.61 mg | 7.5% |
| Magnesium | 25 mg | 6% |
| Manganese | 0.258 mg | 11% |
| Phosphorus | 47 mg | 7% |
| Zinc | 0.30 mg | 3% |
| Phyto- nutrients | | |
| Carotene-α | 7 µg | — |
| Carotene-ß | 8509 µg | — |
| Crypto-xanthin-ß | 0 µg | — |
Hope you liked our post on best benefits of sweet potatoes. So don't forget to get home these magical roots when you get to the grocery shopping next time.
Recommended Articles:

The following two tabs change content below.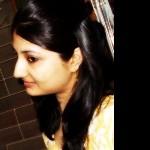 Latest posts by IRA SHARMA (see all)