18 Amazing Benefits Of Cloves (Laung) For Skin, Hair And Health
Cloves – they remind me of one thing. No, not the taste.
It's their importance in our life. Because their benefits, I am telling you, are more amazing than what most people think.
Wondering what they are? Well, that's why we have this post! Keep reading!
Clove – A Brief
Cloves or 'laung' in Hindi, 'Lavangam' in Telugu, 'Kirambu' in Tamil, 'Grambu' in Malayalam, 'Lavangapattai' in Kannada, 'Labango' in Bengali, 'Laving' in Gujarati, 'Lavang' (Marathi & Punjabi) are a very common type of spices that are extensively used for cooking and other purposes. It is also prominently used in Cigarettes to add flavour. It is used to make oil, as an antiseptic and even for other medicinal purposes. Its flavour is due to the presence of a compound called Eugenol (composition varies from 70 – 90%) which has a very strong aroma. Apart from the seasoning benefits, Cloves are also well known for their health benefits and have been traditionally used as a component in preparing remedies for many diseases.
Well, that's about clove. But what defines the spice are its mind blowing benefits. Which are …
Health Benefits Of Clove:
1. Toothache:
Cloves provide relief from toothache (1) and this is one of the main reasons why you will see them listed as an Ingredient in 99% of toothpastes.
2. Nausea And Vomiting:
Cloves and clove oil when taken together can provide relief from nausea (2).
3. Cough And Breath:
Cough and bad breath can be cured by consuming cloves. These are very common problems that we all face and can be very well treated by the consumption of cloves on a daily basis. You can do this by including them in your dishes and also as refreshments at any time of the day (3).
4. Seasoning Abilities:
Its seasoning capabilities make it very easy to blend in many dishes, beverages and desserts. It helps to provide strong flavour and aroma to the food (4).
5. Sinusitis:
Other benefits include overcoming sinusitis. This can be done by taking the powder of grounded cloves into your nose. This action must be done with a straw of adequate size.
6. Morning Sickness:
It is a good remedy for treating morning sickness. Take around ten grains of cloves, mix them with tamarind and palm sugar and make it into a nice mixture using water. Drink this solution twice a day as an effective treatment.
7. Flatulence:
Clove is mixed with water and used in the preparation of tea to overcome flatulence.
8. Cold:
Common cold can be treated effectively by drinking a lukewarm mixture made with ten drops of clove oil and honey. Drink it twice or thrice a day..
9. Aphrodisiac:
Clove is also an aphrodisiac and its fragrance eliminates exhaustion and fatigue related thoughts.
10. Stress:
It thus soothes the senses and relieves stress in the body. Mix cloves with basil, mint and cardamom in water to make a flavoured tea. Take this along with honey to provide you relief from stress.
Not just the health benefits, but the skin benefits of clove are equally amazing. You got to check these out!
Skin Benefits Of Cloves:
Clove oil is strong in nature and should be carefully applied. It should be diluted to as low as 1 percent before application, because direct application can burn or affect the skin. Clove oil is used by naturopaths and beauticians to treat skin conditions. Let's have a look at the skin benefits of clove:
11. Treats And Removes Acne:
Clove oil has been found very potent for acne removal. It is to be applied topically to the affected areas. It is often blended with face packs or massage creams for application on the skin. It gives a tingling sensation when applied to the skin. The reason behind the sensation is the potent nature of clove oil. The possibility of acne spreading over the unaffected areas can be eliminated by killing off the bacteria with the help of the antimicrobial properties of the oil.
Skin conditions, such as blackheads, whiteheads, scarring, pimples and scaly skin are the signs that characterize the skin ailment known as acne. Patches and blemishes can be formed due to acne. Acne commonly happens during the adolescent stage due to hormonal imbalance.
The essential oil obtained from the clove plant flower has great purifying properties. It helps to eliminate the inflammation caused due to painful pimples. It also helps get rid of the bacteria that increase the chance of skin breakouts.
Due to its anesthetic properties, it acts as a numbing agent. To use clove essential oil for the treatment of acne, it must be added to carrier oil in the ratio 1:10, where one part is clove oil and ten parts are of the carrier oil. The reason for diluting is that clove oil irritates the skin when used in the pure form. The mixture made, as explained above, can be directly applied with a cotton swab or clean finger tip to the acne, zit or pimple. Leave the mixture till dry. It acts really fast.
12. Cures Blemishes And Scars:
It comes in handy for the removal of blemishes and scars from the skin. When clove oil is applied directly on the skin under professional supervision, it truly works as a mild chemical peel. It exfoliates the blemished or dead skin gently and makes the skin appear healthier and clearer.
13. Antioxidant Properties:
None of the other essential oils is found to have such high antioxidant properties as clove essential oil. We are familiar with the fact that antioxidants are very good for maintaining healthy skin and body. Clove essential oil is rich in minerals, such as potassium, sodium, phosphorus, iron and Vitamins A and C.
14. Treats Rashes, Cuts And Wounds:
Clove essential oil is also used to treat rashes, scabies, stings, cuts, wounds, bites, fungal infections and athlete's foot.
15. Offers Relief From Anxiety:
It also contributes to provide relief from anxiety and helps to induce sleep, which is once again essential for an attractive skin and great complexion. Insomnia and anxiety are the major causes of unhealthy skin. With successful control over both these conditions, one cannot fail to achieve a soft, smooth and glowing skin. The antimicrobial, anti-fungal, aphrodisiac, antiviral, antiseptic and stimulating properties of clove essential oil make it helpful to treat a number of ailments.
And the hair benefits…trust me…are too good!
Hair Benefits of Cloves:
16. Prevents Hair Loss:
Cloves or clove oil can be used to prevent hair loss. It can also be used for the purpose of thickening the hair.
17. Hair Color Refresher:
Clove tea can be used as a great hair color refresher. Apply clove tea after the coloring of the hair and shampoo is done. Always make sure to get the clove tea cold before its application on the hair. Your hair will appear full of life and fresh with just one rinse of clove tea once the shampoo is done. The clove scent also works as a perk for the refreshed hair. It makes the hair feel rejuvenated.
18. Hair Conditioner:
If one is suffering from brunette or auburn hair, the mixture of cloves with olive oil can be used as a conditioner. It assists in boosting up the fragrance and helps in color conditioning of the hair. To prepare the conditioner, mix 2 tbsp of ground cloves and 1/2 cup of olive oil. Warm the mixture in a pan and let it heat for some time. Remember not to boil the mixture. Remove the mixture from the heat and leave it to cool off for a minimum of 3 hours. Strain the mixture into a bottle or a small jar. Before going to shower, warm some of this clove-olive oil mixture by rubbing it in between the hands. Gently rub the mixture onto the scalp and apply it to cover every part of the scalp by running your comb through the hair ends. Let the mixture set for 20 minutes after wrapping it in a shower cap. Then, rinse the oil out in the shower and rub that oil in your skin. It is recommended to shampoo twice for best results.
Well, we have seen how amazingly cool cloves can be. But there's a catch – the selection process. Which can be confusing. But not when you read what we have next!
How To Select Cloves?
Cloves are available round the year in spice stores. They are available in whole and powdered forms. The powdered form gets weaker quickly than that of the whole form. It is recommended to choose whole cloves and grind them as needed. A sweet fragrance is released by good quality clove buds when they are pressed in between the index finger and thumb. One more reason to buy whole clove buds is that the powdered form can sometimes be adulterated with some other powders. The buds should be compact with sepals and stem. Another way to find out if the clove is of good quality is by putting it in water. It is a good quality clove, if it manages to stand upright, and if it sinks or tilts horizontally, then it is not to be considered a good quality clove. The best ones can be bended even if they are dried. It is always best to pick those cloves, which are grown organically.
Okay. You have selected the right kind of cloves. But what about storage?
How To Store Cloves?
An airtight glass or plastic container is the best to store cloves, whether in the whole or powder form. The whole buds should be kept in a cool, dark and dry place. They should be hand milled, whenever required. In case of powder cloves, they should be placed inside the refrigerator. The powdered clove should be utilized as soon as possible as the flavor of the powdered form is lost quickly than that of the whole buds.
Additional tips are always useful, aren't they? Here you go!
Tips to Use Cloves:
The flavor of cloves is strong. Always remember to carefully consider the amount of cloves used in the dish. To give the dish an Indian touch, add clove buds with curry powder to the garlic, sautéed onions and tofu. Cloves are appropriate for the seasoning of broths, soups and baked goods. Ground cloves can be sprinkled over the fruit compotes to give them a tasty punch. Such great benefits of clove make it a miracle spice. It is advisable to add this spice to your food and experience its goodness together with its plethora of health benefits…
…plethora of health benefits. But what kind of nutrients offer the benefits? Precisely what we are going to look at next.
Nutrition Chart Of Cloves:
A tablespoon of cloves which is around 6 grams contains 21 calories, with 11 calories coming from fat content.
Fat content is 1 gram which is 2% as per the daily value of consumption for a 2000 calorie intake diet chart.
Cholesterol is 0mg and sodium is about 16mg with dietary fiber contributing 2 grams or 9% of the daily value.
Vitamin A and C are also present in good amounts which are 1% and 9% in DV, with calcium and iron being 4% and 3%.
Having read about what the health benefits of cloves are, do make sure that you include them in your daily food.
Principle
Nutrient Value
Percentage of RDA
Energy
47 Kcal
2%
Carbohydrates
10.51 g
8%
Protein
3.27 g
6%
Total Fat
0.15 g
0.5%
Cholesterol
0 mg
0%
Dietary Fiber
5.4 g
14%
Vitamins
Folates
68 µg
17%
Niacin
1.046 mg
6.5%
Pantothenic acid
0.338 mg
7%
Pyridoxine
0.116 mg
9%
Riboflavin
0.066 mg
5%
Thiamin
0.072 mg
6%
Vitamin A
13 IU
0.5%
Vitamin C
11.7 mg
20%
Vitamin E
0.19 mg
1%
Vitamin K
14.8 µg
12%
Electrolytes
Sodium
94 mg
6%
Potassium
370 mg
8%
Minerals
Calcium
44 mg
4%
Copper
0.231 mg
27%
Iron
1.28 mg
16%
Magnesium
60 mg
15%
Manganese
0.256 mg
11%
Phosphorus
90 mg
13%
Selenium
7.2 µg
13%
Zinc
2.32 mg
21%
Phyto-nutrients
Carotene-ß
8 µg
—
Crypto-xanthin-ß
0 µg
—
Lutein-zeaxanthin
464 µg
—
Summary
Cloves are easily available and, as we have seen, come with great benefits. They not only spice up your food, but even enhance your health by offering a variety of nutrients.
They help treat respiratory conditions, aid in skin health, and even play a role in preventing hair loss and maintaining hair health. As discussed, they come with a plethora of benefits – and there is no reason you shouldn't include them in your diet!
So, do you think cloves are good? I bet you do! In fact, they are great, isn't it? Let us know how this post has helped you. Do comment in the box below!

The following two tabs change content below.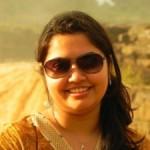 Latest posts by Pubali Mukherjee (see all)