Anything that is green is healthy! Or so we are told. While this may not be true in all cases, it certainly is true when it comes to the green colored nettle leaf that is highly popular for its immense health benefits. Tibetans vouch for the incredible benefits of Nettle leaf tea. People believe that the Tibetan saint, Milarepa survived on nettles for decades during his meditation. The nettle plant resembles the dandelion and all its parts constitute health-boosting ingredients. You have to pluck it and dry it naturally under the sun to get the tea powder. Here are the top 10 benefits that you can reap by drinking a wonderful cup of nettle leaf tea every morning!
1. Cures Arthritis:
If you suffer from arthritis and have tried umpteen remedies with no success, it is time you tried Nettle tea. As it is a natural pain killer, consumption of this tea helps alleviate the pain caused due to arthritis. The leaves of nettle contain several biologically active components, including quercetin and flavonoids. These components have antioxidant properties that eliminate free radicals from the body and ease acute pain. However, you may not take to the flavor of nettle tea, so add a dash of lemon and honey to make it more palatable!
2. High in Nutrition:
Nettle leaves are high in nutrition. Although they sting, these leaves are rich in Vitamins A, C and other important nutrients such as potassium, calcium and iron. Drinking the tea of nettle leaves regularly provides you with this nutrition naturally. So ditch those expensive supplement pills, and bring home nettle tea!
3. Treats Eczema:
Consuming nettle leaf tea regularly helps in curing many stubborn skin diseases including eczema. Drink 2-3 cups of nettle tea a day, which will cleanse your body off toxins and unmask the beautiful you. You can also apply the tincture of nettle leaf topically for quick healing of patchy rashes that accompany eczema.
[ Read: Ginger Tea Benefits ]
4. Absorbs Dietary Fats:
Apart from antioxidants, the nettle tea also contains other health benefiting compounds such as beta-sitosterol that absorbs dietary fats present in the blood. This helps to keep the cholesterol levels in check and keeps heart disease at bay.
5. Protects DNA from Damage:
Our varying food habits introduce toxins into our body. These toxins can damage the DNA and cellular membranes. The antioxidants present in nettle leaf tea remove these toxins, damage-causing free radicals and protect our DNA and cellular membranes.
6. Reduces Muscle Pain:
Nettle leaf contains certain components that have great healing and rejuvenating properties. Sports persons will vouch for this leaf that can treat muscle pain caused due to straining and over stretching.
[ Read: Benefits Of Green Tea ]
7. Beneficial in Treating Allergies:
Consuming the tea of nettle leaf can help prevent the allergies that come with seasonal changes such as itching and sneezing. Allergic rhinitis, a seasonal allergy that affects many can be effectively treated and brought under control by the daily consumption of this wonder leaf.
8. Useful in Treating Urinary Tract Disorders:
For people suffering from urinary tract disorders, nettle leaf tea works as a wonder medicine. According to a trial published in the Journal of Herbal Pharmacotherapy, nettle leaves contain certain components that sluice out toxins from the body and help to support the medication used to treat urinary tract disorders.
9. Highly effective in Prostate:
Nettle leaf tea is highly effective in benign prostatic hypertrophy that commonly affects adult men. Laboratory tests on animals have revealed that this nettle tea can slow down the development of prostate cancer. Although the tests are not yet carried out on humans, the results of the test on animals are positive and promising!
10. Works as a Preventive Measure:
A single cup of tea made from nettle leaf consists of several health-boosting components and doctors recommend it as a preventive remedy against common cold and flu. If you can manage to gulp a few cups of the leaf boiled in water, you can improve your body's immunity and keep several ailments at bay.
[ Read: Surprising Benefits Of White Tea ]
There are many other health benefits of drinking nettle leaf tea such as cleansing the blood, decreasing fatigue and so on. The best way is to drink it unsweetened and three to four times a day. Using honey as a substitute for sugar can further increase the health value of this drink.
The following two tabs change content below.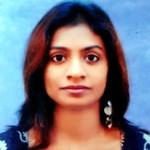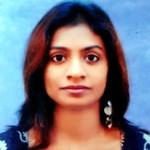 Latest posts by Maanasi Radhakrishnan (see all)