Raspberry, also called hindberry, is an edible fruit belonging to the genus Rubus of the rose family. It is believed to be a native of East Asia and North Asia. It is now widely cultivated across the world. The most common and widely available variant is the raspberry fruit.
Raspberries come in a variety of colours ranging from black, purple, red, orange, golden and white. They are the most popular berries in the world.
Several forms of raspberries are grown all over the world but red raspberries are the most cultivated of them all. These are derived from hybrid between European raspberry and American raspberry. The taste of raspberries varies from sweet to acidic, which depends on the cultivars.
[ Read: Top Health Benefits Of Strawberries ]
Raspberry Health Benefits:
Not only are raspberries delicious to eat, they are also brimming with nutritional benefits which make them excellent for overall health. They are a rich source of vitamins, fiber and contain phyto-chemical compounds which serve as an antioxidant.
The health benefits of raspberry fruits are as follows:
1. Prevents Cancer:
Research has revealed that raspberries prevent cancer which includes breast, cervical, colon and prostate cancer by inhabiting cancer from multiplying or forming tumours.
Phytonutrients in raspberries play an important role in lowering oxidative stress, reducing inflammation and alters the development and reproduction of cancer cells.
Phytonutrients also change the signals that are sent to potential or existing cancer cells.
Several phytonutrients like ellagitannins in raspberries also help to decrease cancer cell numbers by sending signals that encourage cancer cells.
Because of the role of free radicals in the ageing process, raspberries also slow down the signs of ageing.
2. Macular Regenerative Properties:
Raspberries protect eyes from macular degeneration because of their high content of anti-oxidants.
Raspberries have a significant amount of antioxidants which are useful in preventing cancer, heart disease and macular degeneration of eyes.
3. Anti-inflammatory Properties:
Raspberry prevents damage to the cell membranes and other components, reducing fungal and bacterial growth in the body.
It also reduces allergic reactions due to anti histamic action.
They reduce fever, diarrhoea, relieve bladder and prevent urinary tract infection.
4. Weight Management:
Eating raspberries helps to maintain a healthy weight in several ways.
It is rich in soluble fiber that provides a sense of fullness which halts from over eating.
The carbohydrates in this fruit are released slowly. This prevents sudden increase and decrease in blood sugar levels which helps to control hunger and cravings.
They are low in calories and are rich in soluble fiber which keeps the stomach full and reduces regular hunger pangs.
5. Obesity:
Rheosmin is the raspberry ketone that is found in raspberries.
The raspberry ketones increase metabolism in our fat cells by increasing enzyme activity, oxygen consumption and heat production in certain types of fat cells.
By boosting fat metabolism, there are dim chances of fats to deposit in our cells. This leads to using up of stored fats.
Fat metabolism also leads to reduction of pro inflammatory messaging molecules that are produced by our fat cells.
6. Healthy Tissues and Blood Vessels:
Vitamin C in raspberries is necessary for growth and repair of the cells in the body.
It aids the body to make and repair cells of the skin, bones, ligaments and blood vessels.
7. Manganese:
Manganese is abundant in raspberries. This mineral makes up the compound called superoxide dismutase which fights free radicals.
It also decreases premenstrual syndrome, improves bone health, decreases arthritis pain and provides protection against low density lipoprotein cholesterol in diabetes.
[ Read: Goji Berries Health Benefits ]
8. Controls Diabetes:
Raspberries have a low glycemic index which results in carbohydrates breaking up slowly and thus slows down the release of sugar in the blood.
This causes a low demand of insulin from the body and is beneficial for diabetic patients.
It helps to lower the risk of developing diabetes.
9. Raspberry Leaves:
Tea made of raspberry leaves regulates periods, relieves cramps and encourages speedy child birth.
It also fortifies mother's milk.
The leaves cure sore throat and other digestive disorders.
It also tones the reproductive system.
So do make sure that you include raspberries in your daily diet. Enjoy these amazing raspberry health benefits.
[ Read: Amazing Benefits Of Acai Berry ]
Raspberry Skin Benefits:
10. Antioxidants-rich:
Raspberries come with a very high content of antioxidants. It is a well-known fact that antioxidants make your skin age slowly.
Raspberries have 10 times the amount of antioxidants found in tomatoes.
11. Beautiful Complexion:
Red raspberries contain anthocyanins, the nutrients which are extremely essential for maintaining a youthful skin and a beautiful complexion too.
They lend the beautiful color to raspberries and can do the same to you too.
Anthocyanins also help you fight against bacteria and fungi.
12. Tightens Skin:
The leaves of red raspberries are famous all over the world for their skin-tightening properties.
It also has astringent properties for toning the skin.
13. Fights Eczema:
Raspberry Hair Benefits:
14. Hair Loss:
Raspberries are full of B vitamins.
These are essential when it comes to taking total care of your hair right from reducing hair fall, to lesser graying and better growth.
15. Hair Growth:
Raspberries have a good content of folic acids which are brilliant for inducing hair growth.
[ Read: Health Benefits Of Mulberries ]
16. Hair Shine:
Biotin is found in abundance in raspberries.
These are vital when it comes to hair health as they give good shine to your hair.
17. Healthy Scalp:
Raspberries have good amount of Vitamin C.
Vitamin C is found to be really beneficial in promoting a healthy scalp.
Now that you know how raspberries can be beneficial to your skin and hair, here is a small guide to help you select, store and use raspberries.
[ Read: French Tip Nail Art Designs ]
How to Select?
Always look for fresh raspberries and fully ripe ones because they don't ripen after they are picked.
Look for plump and slightly soft raspberries.
As for the color, the deeper the better; so always look for raspberries that are deep in color. It also indicates that the fruit is fully ripe.
Try and buy organically-grown raspberries.
Do not buy overripe raspberries.
Avoid packaged raspberries but if you must, then see that they are not packed very tightly. This might crush them.
How to Store?
Always buy raspberries and consume them within 2-3 days' time.
Raspberries perish soon, so always refrigerate once home. This will bring down the carbon dioxide produced and hence slow down its perishing process.
Water contact induces spoilage so avoid washing raspberries before storing.
Refrigeration keeps raspberries fresh for a longer time.
Make sure you check for any spoilt raspberry. If you find one, remove it from the lot to avoid contaminating others.
Do not remove stems before storing.
You can spread all your raspberries on a plate and cover it with a paper towel and you can then wrap it with plastic.
While storing, make sure you store it in a single layer, do not pile them or they would perish faster.
Follow the above-mentioned tips for storage and your raspberries will last for at least 2 days.
Eating Tips:
Raspberries are best eaten fresh.
Wash them well with water before eating.
You can also add raspberries to fruits salad.
You can add fresh raspberry to cereals as well.
Add raspberry to plain yogurt or vanilla yoghurt. You can either blend it with yogurt or simply have it atop yogurt.
3 Simple and Delicious Recipes Using Raspberries:
Raspberry is one of the most delicious-looking fruit. Apart from its immense health benefits, it can be used in dishes in a variety of ways. So here are few delectable ways of eating your raspberries.
1. Raspberry Smoothie:
Ingredients:
Half cup raspberries (fresh or frozen)
Half cup yogurt (fat or non-fat)
One cup of orange juice
One banana
Honey to taste (optional)
Preparation:
Blend all the ingredients together and make a smoothie.
You can have this great-tasting smoothie as your dessert or have it with breakfast.
You may give honey a miss if you do not want to add sweetener.
2. Raspberry Sauce:
Ingredients:
Two cups raspberries
Half cup water
¾ cup sugar
2 tablespoons corn starch
Preparation:
Crush raspberries in a blender.
Add it to a saucepan and add water.
Add sugar and cornstarch thereafter.
Wait for a while and bring it to a boil.
Make sure you keep stirring it continuously.
Once you bring it to a boil, let it simmer for some more time on medium flame.
Put the flame off and let it cool a bit.
Now sieve it using a strainer.
This scrumptious raspberry sauce can be enjoyed over frozen yogurt, ice creams or even pancakes.
3. Raspberry and Chocolate Chop Sundae:
Ingredients:
Raspberries
Chocolate chip ice cream
Chocolate chips
Coconut biscuits
Roasted sliced almonds
Preparation:
Take a tall glass.
Place few fresh washed raspberries at the bottom.
Now add a scoop of chocolate chip ice cream to it.
Crush few coconut biscuits and add it on ice cream.
Repeat the entire layer once again.
Top it off with few more whole raspberries, sliced almonds and chocolate chips.
This amazing sundae dessert is a favorite not just amongst kids but adults as well. So gorge on this mouth-watering sundae without feeling guilty.
Uses of Raspberry:
Raspberry can be eaten raw or fresh or can be used in the production of processed foods like jam, jellies, crushes, juice and so on.
Dried raspberry can be used for grocery products.
Raspberry extract is used to flavour drinks and foods.
The leaves of raspberry trees are used to make herbal tea.
Red raspberry can be used to give natural tint to lips and cheeks.
Raspberry Nutritional Value:
The raspberry fruit contains a good amount of anthocyanin pigments which are natural antioxidants. It is also an excellent source of vitamin C, manganese, copper and iron.
The fruit also contains moderate amounts of various polyphenols like ellagic acid, quercetin acid, gallic acid, cyanadin, catechin, kaemferol and salicylic acid.
Raspberry Nutrition Chart:
Check out the chart given below to know the nutritional facts about raspberries:
Nutrient
Unit
1 Value per 100.0g
1.0 cup 123g
1.0pint as purchased, yields 312g
10 raspberries 19g
Proximates
Water
g
85.75
105.47
267.54
16.29
Energy
kcal
52
64
162
10
Protein
g
1.20
1.48
3.74
0.23
Total lipid (fat)
g
0.65
0.80
2.03
0.12
Carbohydrate, by difference
g
11.94
14.69
37.25
2.27
Fiber, total dietary
g
6.5
8.0
20.3
1.2
Sugars, total
g
4.42
5.44
13.79
0.84
Minerals
Calcium, Ca
mg
25
31
78
5
Iron, Fe
mg
0.69
0.85
2.15
0.13
Magnesium, Mg
mg
22
27
69
4
Phosphorus, P
mg
29
36
90
6
Potassium, K
mg
151
186
471
29
Sodium, Na
mg
1
1
3
0
Zinc, Zn
mg
0.42
0.52
1.31
0.08
Vitamins
Thiamin
mg
0.032
0.039
0.100
0.006
Riboflavin
mg
0.038
0.047
0.119
0.007
Niacin
mg
0.598
0.736
1.866
0.114
Vitamin B-6
mg
0.055
0.068
0.172
0.010
Folate, DFE
µg
21
26
66
4
Vitamin B-12
µg
0.00
0.00
0.00
0.00
Vitamin A, RAE
µg
2
2
6
0
Vitamin A, IU
IU
33
41
103
6
Vitamin E (alpha-tocopherol)
mg
0.87
1.07
2.71
0.17
Vitamin D (D2 + D3)
µg
0.0
0.0
0.0
0.0
Vitamin D
IU
0
0
0
0
Vitamin K (phylloquinone)
µg
7.8
9.6
24.3
1.5
Lipids
Fatty acids, total saturated
g
0.019
0.023
0.059
0.004
Fatty acids, total monounsaturated
g
0.064
0.079
0.200
0.012
Fatty acids, total polyunsaturated
g
0.375
0.461
1.170
0.071
Cholesterol
mg
0
0
0
0
Other
Caffeine
mg
0
0
0
0
So these were some of the benefits and quick recipes of raspberries, appropriately known as 'king of berries'. Hope you enjoyed reading the article. Please leave us a comment below. Stay fit, stay healthy!
Recommended Articles:
The following two tabs change content below.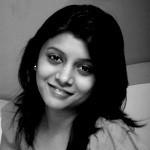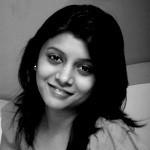 Akruti
Hello, I am akruti, a free lancer who loves to write articles related to lifestyle and health. I believe a healthy outside begins from inside. I am a fun loving person who tries to see the brighter side of life Hope you all love my blogs and articles!!!