50 Latest Saree Blouse Designs For 2017 That Will Amaze You
Come on, you have too many places to take inspiration from – TV serials, magazines, newspapers, neighbor's wedding reception, and this amazing top 50 list I do not know about you, but for me, the most exciting part of wearing a saree is – yes, you guessed it right – "The Blouse." If I have to speak for most of us, the beauty of the nine yards can truly be reflected when it is complemented with the perfect blouse. Also, secretly, I think we would not look half as good looking as our grandparents or mothers without going for these oomphy blouse designs that add that zing to the outfit. Don't you agree? Their grace and beauty is a story for another day; but today, let's deal with our priorities – new saree blouse design patterns.
My Pinterest boards are flooded with blouse designs I can never get enough of. So, I decided to filter them out and share not just the best ones but those that are different and offbeat. Have fun!
Top 50 Saree Blouse Designs
A compilation of contemporary saree blouse design patterns for all kinds of sarees. It's a mixed bag with party wear saree blouses to georgette, tulle, pattu and silk ones. If you can carry it off, you could use them any way you want. Here we go!
1. Jacket Style Lace Blouse For Net Or Party Wear Sarees
What can be better than beginning a fashion list with our very own fashionista Sonam Kapoor? To be honest, she is one woman who can make everything she wears look classy – be it an exquisite gown or simple jeans. Kudos to this B-town beauty who doesn't fall short on experimenting, just like this offbeat blouse-jacket design she is sporting in the pic.
Traced with intricate embroidery, this blouse is woven in different panels, making it even more exclusive. Another plus point to this classic blouse is the upturned mandarin collar that highlights her long neck. She has topped this beautiful halter blouse with a long sleeved jacket made from an embellished net fabric, giving it a couture feel.
Tip – This jacket-blouse would look fab on a plain silk saree with a defined border, or you can even go ahead and drape a full-fledged embroidered saree. Trust me, it will look fab! That's the charm of this blouse.
[ Read: 40 Most Beautiful Bollywood Celebrities In Sarees ]
2. Golden Colored Brocade Blouse For Pattu Or Silk Sarees
This is one of those simple designs by Soch that can be paired with most sarees. But that doesn't make this blouse any less exquisite! On the contrary, this pretty golden blouse has a charm of its own. The front opening is curved outward at the bottom, putting the focus on your navel. If your mid-section is toned, flaunt it!
Tip – This blouse will look gorgeous with your off-white cotton saree.
3. Satin Blouse With Pleats And Buttons For Chiffon Sarees
Designed by Gaurav Gupta, this uber-chic powdered pink blouse has many distinct features that will make your silk chiffon saree a bit hit at the party.
Apart from the rather unusual drooped neckline, this style includes a smart use of net and pleats. This is the perfect style for those who love to experiment and would like to snatch the best from the runway.
Tip- Pair this blouse with your simple silk-chiffon saree. You will be the show-stopper at the party!
[Read: Blouse Back Designs With Patch Work]
4. Black Cape Style Blouse For Party Wear Sarees
Wouldn't it be unfair to make a saree-blouse list and not include our very own Shanti Priya in it?
The sassy and classy Deepika Padukone has time and again proved her love for traditional wear. And why shouldn't she? She looks absolutely gorgeous in this attire! She wore this out-of-the-box blouse for one of her Bajirao Mastani promotions.
This blouse piece has two parts – one simple fitted 3-layered corset blouse and a sheer cape on top with a lacy edge. It looks absolutely unique and sassy.
Tip – This style can work either way – if you have a heavy blouse, then you can opt for a plain chiffon saree, and if your inner blouse is plain, a saree with light work on it would look good. Anyhow, it's better not to go overboard with this design.
[ See: Pattu & Silk Saree Blouse Back Designs In 2017 ]
5. Fringe Style Long Sleeves Blouses For Tulle Or Net Sarees
This season is all about sexy fringes, so why miss out on that while choosing a blouse piece for a party? You can take inspiration from Malaika Arora, who has definitely gone ahead and flaunted this style (which looks awesome on her, by the way).
The full-sleeved lace blouse has a paneled front, with fringes delicately hanging on the hem. The ruched net sleeve has an additional fringed panel added horizontally, which further adds to the beauty of this exquisite style. But, the most obvious variation comes in the form of the diamond shaped back, laced with those pretty fringes, which will most definitely make several heads turn.
Tip – Wear this sexy style with one of your simpler chiffon/georgette sarees to get the 'Malaika' look.
6. Gold Colored High Neck Blouse For Wedding Sarees
Choosing an outfit for a wedding isn't an easy task, especially with the market overflowing with done-to-death styles. What can be more embarrassing than falling into a fashion faux-pas, especially when it's a lady that you know and are not too fond of (Oh Ms. B, our blouse styles look quite similar, don't you think?)!
To avoid all the mess, I suggest you go for this elegant yet unique Tarun Tahiliani design from his 'The Last Dance of the Courtesan' Couture Collection 2016. The X-factor here is the absolute no seam jeweled fabric, which will most definitely put you in the limelight. Inspiring, isn't it?
Tip – Wear this lush beige blouse with your heavy work saree and be ready to get tons of compliments!
7. Broad Boat Neck Blouse In Lace And Uncut Edges
Prefer white and lacy? Then this style is made just for you.
Aishwarya Rai Bachchan wore this beautiful full-sleeved lace blouse with a chiffon-silk saree at Women Of Worth Awards 2016, leaving the audience awestruck yet again with her feminine charm and grace.
The uncut raw edges make up the boat-shaped neckline, and the sheerness makes a bold statement.
Tip – Other than going the same way as Aishwarya, you can pair up this blouse with a plain chiffon saree in a contrasting color (black, navy or maroon).
8. Black Sequin Sleeveless Blouse With Looped Up Back Neck
Doesn't this style reminds you of the bold and sassy chemistry professor Ms. Chandani from the movie Main Hoon Na?
Picked out from Satya Paul's Autumn Winter 2016 collection, this blouse pattern is all about boldness. The front is styled like a low-cut bikini and the back is laced with a set of pretty loops conjoining the fabric strings.
Tip – Plain or printed, any type of chiffon/georgette can be paired with this amazing blouse piece.
[ Read: Latest Blouse Back Neck Designs ]
9. Beige Colored Satin Blouse With Sweetheart And Illusion Bateau Neckline
Another one of Gaurav Gupta's specimens, this style is very simple, yet sassy.
The simple round neck, intricate embroidery on the shoulders, and a satin-pleated bust – all these features make this blouse a classic piece. And if you crave for class in your clothes, bingo, you have found 'the style'!
Tip – It's always better not to go overboard with these designs. So, pair it up with a plain silk-chiffon saree and you are done!
10. Broad Deep V Neck Style Halter Blouse In Lace
Those who have a liking for choli-blouses will definitely love this amazing piece. Sonam Kapoor seems to love it too!
With a refined V-cut in front and a sagging hem, this lace blouse has a halter neck that will totally complement your pretty back.
Tip – Wear this style with a plain saree and get ready to be complimented over and over again.
11. Black Brocade Blouse With Broad Zai Collar
This simple brocade design stands out due to its totally unusual neckline.
Designed to have a sailor collar, this style is made for those who like to experiment without missing out on class.
Tip – Pair this beautiful blouse with a silk or cotton saree to have that classy look.
12. Heavy Dull Gold Embroidery Blouse With Off Shoulder Sleeves
Picked from The Couture and Bridal 2015-2016 collection, this Tarun Tahiliani design screams royalty at its finest.
This blouse has a unique boat neckline that is intricately woven with precious stones. It has jeweled flaps at the arms. The entire blouse is covered in refined layers of elegant embroideries and embellishments on top of a satin base, which further adds to the overall beauty of this blouse piece.
Tip – You can pair this one with both plain and embroidered silk-satin sarees.
13. Raw Silk High Neck Blouse With 3/4th Sleeves For Tussar And Pure Silk Sareese
Another one of the royal specimens, this Sabyasachi couture is made for those who like to keep things subtle and classy.
This silk-satin blouse features a simple closed neckline and even simpler sleeves that come up to mid-biceps.
Tip – You can wear this classic piece with a silk saree.
14. Gold Embroidered Black High Neck Blouse With Loose 3/4th Sleeves
This loose black blouse with gold highlights is perfect for those looking for a change from short and fitted blouses.
Chosen from the Gaurav Gupta Autumn Winter 2016 collection, this style features a round neck that has gold embroidery, and loose three-fourth sleeves with a gold-embroidered border.
Tip- Wear this blouse with a silk-chiffon plain saree.
15. Crimson Red Designer Blouse With Silver Embroidery
Famous designer Tarun Tahiliani is known for his exquisite works, and another fine example of this would be this unique design from his latest Bridal Couture Collection.
This designer blouse piece is made from gold-embroidered velvet, and has a distinct shoulder cap.
Tip – Pair this blouse with a heavy work saree and be ready to shine!
16. Kutch Work Mirrored Sleeveless Blouse With Crossbow Back Neck
Feeling bold? Then I suggest you go for this style that will perfectly define your beautiful back.
This pretty blouse is made from a multi-colored mirror-work fabric. This blouse has a crossbow shape at the back.
Tip – Pair this blouse with a sexy black chiffon saree and all the eyes will be on you!
17. Pearl Embellished Sleeveless Blouse For Satin Blouse
Those looking for a plain yet sexy design should opt for this 'Jacqueline Fernandes' special chiffon blouse.
Along with a gathered front and back, this style has a crocheted strap that adds an oomph factor to this blouse.
Tip – Wear this blouse with a chiffon saree in the same color to look super hot!
18. Gold Colored Halter Blouse With Net Patchwork Front Neck
This halter neck blouse design from Gaurav Gupta is for those who want to go exclusive this wedding season.
This blouse has pretty golden-silver combinations. It's heavily embroidered neck-patch is absolutely amazing.
Tip – Wear this blouse with pastel colored-chiffon silk sarees.
19. Plain Full Sleeves Blouse With High Back And Front Neck For Heavy Work Sarees
This plain white blouse adds a touch of royalty to the whole attire, doesn't it?
Karishma Kapoor definitely looks uber-chic in this classic Sabyasachi outfit. She has paired the ensemble with a closed cropped, simple, cotton-silk full-sleeved blouse.
Tip – You can pair this blouse with both plain and heavy sarees.
[ Read: How To Wear A Bengali Saree – Step By Step Guide ]
20. Rhinestone Bodice And Lace Embellished Halter Strap Style Blouse
Another example of exquisite finesse, this blouse is heavily adorned with faux jewels and embroidery that makes it oh-so-appealing!
The halter neckline is unique, and is joined to the bosom with the help of embroidered straps.
Tip – Wear this blouse with your plain solid chiffon saree.
21. Peplum Shirt Style Full Sleeves Kutch Blouse
Those looking to experiment with their blouse designs should opt for this totally desi look by Abu Jani and Sandeep Khosla, just like our Sonam did!
This full-sleeved, jacket-style blouse with colorful Kutch embroidery gets a little fit under the bust and then flares to give a peplum kind of look.
Tip- This one looks best when paired with a plain saree.
22. Neon Colored Turtle Neck Blouse With 3/4th Sleeves For Party Wear Sarees
Kajal Agarwal definitely shines in this exclusively picked fluorescent green blouse – and so can you!
This three-fourth sleeve satin-silk blouse by Manish Arora looks stunningly pretty with its high-collar. All you need is a pair of statement earrings, and you are done!
Tip – Go for a simple chiffon or cotton-silk saree with this style.
23. Corset Style Satin Blouse With Satin Motifs And Net Sleeves
Corset style has been an in-out design for blouses for years, yet no one can deny the amount of sexiness a simple corset can add to your saree ensemble.
Made out of silk-satin embroidered fabric, this piece is exquisitely stylish with its super-embellished front and tie-ups at the back.
Tip – Any net or georgette saree would look good with this corset style blouse.
24. Empire Style Sleeves Blouse With Huge Floral Motif Design For Georgette Sarees
I totally adore the way Shilpa Shetty flaunts her saree and blouses, just like this pretty and stylish ensemble she recently adorned.
The X-factor in this pretty simple cut-sleeve blouse comes from the round lace pattern that starts from her bust, and runs till under her chin.
Tip – Wear this blouse with a plain chiffon saree to stand out.
25. Pastel Colored Boat Neck Style Full Sleeves Blouse In Lace For Party Wear Sarees
Deepika Padukone has yet again proved her love for the classic in the form of the above ensemble.
This rich, flower-based pastel lace blouse has a defined flat neckline and full-sleeves that end with a crochet border. Simply beautiful!
Tip – A simple plain net saree would look fabulous with this blouse style.
26. Princess Cut Gold Brasso Blouse With Sweetheart Neckline
Picked from the latest collection of 'Soch', this style speaks of class with simplicity.
With a sweetheart bust and sheer bordered flat neckline, this blouse has three-fourth sleeves that will definitely make several heads turn.
Tip – Pair this blouse with an off-white or black cotton saree to sport a classic look.
27. Deep V Satin Blouse With Loose Sleeves For Silk And Satin Based Sarees
Unusual and beautiful. These two words definitely sum up what this particular Sonam Kapoor look is all about. And that is the only reason why I'm so biased towards this particular look.
With a Parisian look, this style is made from exclusive silk-satin that is loosely stitched.
Tip – Pair this pretty blouse with a simple plain silk-satin saree.
28. Gold Colored Sleeveless Mesh Blouse For Satin/Silk Sarees
A simple halter that isn't so simple after all. This Tarun Tahiliani specimen has class and beauty. The gold mesh fabric gives this design a royal feel, and the cut makes the blouse look ultra-modern.
Tip – Adorn this pretty blouse with a heavy-work georgette or chiffon saree.
29. Potli Buttoned Scoop Neck Blouse In Pink And Gold For Party Wear Sarees
This Swati Vijai Vargie design from Lakme Fashion Week A/W 2016 has a stylish look that will make you stand out in a crowd. It features a peculiar pattern, alternating between scoops of pink gold, and has potli buttons adorning the neckline.
Tip – Any kind of cotton or silk saree would look amazing with this particular style.
30. Nude Cold Shoulder Top With Heavy Pink Embroidery
Our 'Shut up and Bounce' girl Shilpa Shetty's recently adorned saree-blouse combination definitely sparked an interest among saree-lovers. That nude silk blouse with red and white crochet adorning the neckline and upper-arm really takes the cake.
Tip – Pair this blouse with a plain silk saree, just like Shilpa Shetty did.
[ Read: What To Do With Old Sarees ]
31. Black Digital Print Off Shoulder Blouse For Plain Designer Sarees
Pretty Masaba Gupta, who designed this off-shoulder printed blouse herself, wore it in a Diwali function. This low-cut cotton blouse is for those who are up for a sexy look.
Tip – Pair this black blouse with an off-white saree to make heads turn.
32. Parallel Bridge Panelled Designer Blouse In Sheer Fabric And Lace
This bold crochet and net blouse design is absolutely unique. It has parallel rectangular pieces running from shoulder bridges to the under-bust, where they are attached to another crochet piece.
Tip- Wear this blouse with a net or cotton saree.
33. Beige Colored Designer Blouse With Illusion Sweetheart Neckline
Another of Gaurav Gupta's specimens, this blouse has a defined neckline that features a half-collar style, and small potli buttons. The bust area here is enveloped in silk-satin nude fabric.
Tip – Simply pair this blouse with a silk-satin plain saree.
34. Ruched Effect Halter Neck Tulle Blouse Embellished With Rhinestones For Partywear Sarees
This Tarun Tahiliani design seems to be inspired from the Gupta period. It has subdued gold and silver work on the blouse. The jeweled halter neckline and the ruched sheer fabric add oodles of oomph to the attire.
Tip – Go for a net and chiffon saree of a similar color when you wear this blouse.
35. Plain Round Neck Blouse With Attached Bronze Neckpiece
Tamannah Bhatia recently paired this red hot saree with an even hotter blouse. This round neck crepe silk blouse has a bronze jeweled neckline that looks absolutely stunning.
Tip- This blouse would look good with a plain saree of the same fabric.
36. Lace Designer Blouse With Back Straps For Party Wear Sarees
This Anamika Khanna design of blouse has a pretty simple lace front and an interesting back. The ruched pale pink front is extremely pretty, and the straps at the back are embedded with simple black buttons that take up the style quotient of this piece by several notches.
Tip – I would suggest you go for a plain or lightly embellished silk-satin saree with this blouse.
37. Simple Broad V Neck Sleeveless Blouse
This design radiates simplicity. Made from cotton-silk fabric, this design works for its dual necklines – sheer and solid – that complement each other so well.
Tip – You can wear this style with any type of saree – cotton, silk or satin.
38. Dual Strapped Halter Neck Sleeveless Blouse For Party Wear Sareesr
Satya Paul can create the sexiest blouses ever – and this is no different.
This blouse has two straps that can be tied at the back of the neck. So bold, yet beautiful.
Tip – You can wear this plain blouse with a printed chiffon saree to rock the party!
39. White Patch Work Blouse In Sheer Fabric With Broad Gold Collar
Oh, how much I love collared blouses! Shilpa Shetty has again come up with a style I'm definitely game for. Her golden sequined shirt collared blouse is made even more fab with the help of the lace front.
Tip – Go simple with this heavy blouse. Try a silk-satin or crepe saree that would not look over-the-top with this blouse.
40. Cross Cut Sleeveless Blouse For Crepe And Chiffon Sarees
This sexy design is really unique. It has a scooped cut that is joined to a high neckline with three straps.
Tip – Wear this style with a plain silk or crepe saree.
41. Satin Blouse With Boat Neck In Illusion Fabric And Angel Sleeves
The free flowing sleeves and the lace neckline definitely makes this Manish Malhotra design an instant hit. This style utilizes a mix of crepe and silk-satin fabrics.
Tip – You will need to pair this blouse very wisely – that is why going for a plain silk-satin or crepe saree is the best option.
42. Heavily Embellished Gold Halter Blouse
This rich and embellished nude velvet blouse has a unique cut. It covers the belly-button, wile leaving the handles bare. A really unique one!
Tip – Just like the other rich designs, this blouse demands a less fancy saree. So, I suggest you opt for a simple silk satin saree of the same color.
43. Off-Shoulder Raw Silk Blouse For Tulle And Net Sarees
Television actress Kritika Kamra played bold with this exquisite off-shoulder design, and inspired me to try this out too. This lightly embellished lime-colored plain blouse is simply beautiful and will definitely make you the star of the night.
Tip – Go for a net/crepe saree to bring out the beauty of this blouse.
44. The Peter-pan Effect – Peter Pan Front Style Designer Blouse For Silk Sarees
Peter Pan collars are 'in' right now, and Lakme Fashion Week has proved it by including this style in the ethnic wear cluster. This khadi-silk terracotta blouse with the precise two-inch Peter Pan collar and three-fourth sleeves is innovative, yet stylish.
Tip – Pair this blouse with a khadi-silk saree to get the look.
45. Blue Organdy Blouse With Loose Sleeveless Straps
This stiffly pleated loose organdy blouse perfectly complements Sonam Kapoor's ombre saree.
Tip – As stated, this style will look best with a similar fabric (organdy in this case).
46. Cut-work Style Front Neck With Off Shoulder Strip Sleeves For Chiffon/Satin Sarees
Cut-work designs can bring a lot of glory to a simple garment, especially when done right. And this is what I mean by doing it right – it should neither be overwhelming nor very subdued. The boat neckline adds to the charm of this simple blouse.
Tip – Wear this blouse with a plain cotton-silk or silk saree, preferably in orange, yellow, or black.
47. Shirt Style Striped V-Neck Blouse For Plain Sarees
This design is not commonly seen in the saree-blouse industry, especially that dangling sleeve and the shirt style. That is precisely why this Myoho design from Lakme Fashion Week 2016 has found a place in my top 50 list.
Tip – This can be one of the best blouse designs for silk sarees. Wear it and be ready to be the show stopper.
48. Halter Style Embroidery Blouse With Gold Strap For Chiffon And Satin Sarees
Gauri Khan loves going for the unique, and here is a fine example. This exclusively embellished halter blouse adds a definite charm to her printed saree, which looks just perfect on her.
Tip – Go the Gauri Khan way, and opt for a printed chiffon saree to go with this blouse style.
49. Mirror Work Designer Blouse In Halter Neck Style
This unique mirror-work blouse has a distinct sexiness that is well associated with our 'Bazigar' girl. Just like several other styles on this list, this style also has a halter neck. However, the unique part thing about this is it has a straight panel joining the bust and neck that looks absolutely fabulous.
Tip – Wear this blouse with a plain silk saree to get the perfect Shilpa Shetty look.
50. Tulle Designer Full Sleeves Blouse With Heavy Silver Embellishments
This chic blouse is picked from the Tarun Tahiliani's 'Regal Elegance' collection.
It has a heavily embellished bust and sleeve-ends, and is entirely made from sheer fabric. This makes this blouse even prettier!
Tip – This style is made to be worn with a nice net saree with heavily embellished border.
Phew! That was one long list of latest blouse designs. Hope you found your pick for this wedding season or whatever the occassion might be. Also, do not forget to drop in a message with your favorite design from this list.
Stay Fabulous!
Recommended Articles

The following two tabs change content below.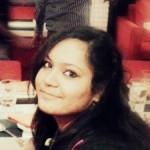 Latest posts by Tanya Choudhary (see all)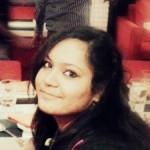 The one with a constant energy that can leave you awed, Tanya can jump around and talk for the whole day. If not found writing away the desired articles, she can easily be spotted glued to the youtube, eyes wide, spazzing over the perfection of her favorite singer. Functioning without music (Bollywood, Hollywood, Spanish, German, Korean, Chinese, Japanese, Thai and what not- Because music is music), and a big cup of tea is an impossibility for her. Ever heard of a totally weird soul that could go frenzy over the smell of a book, especially if it's a Dan Brown or Lee Child? Yep! That would be her.