A tattoo is an ink design inserted into the dermis layer of the skin with a needle. Tattoos were used for religious purposes and by ancient tribals for thousands of years. Today tattoo culture is gaining popularity and almost everyone either has a tattoo or wants to get one.  What was once used as a religious symbol is now being used as a popular body art and depicts the necessary elements in one's life. People get such tattoos engraved on their body to which they can closely relate and find a relative meaning of. The colourful and lovely body tattoos add a sense of appeal and a new look to one's personality.
So let's take a look at the most popular tattoos! Go ahead with the post!
Popular Tattoo Designs:
A tattoo design should be well researched and carefully sought out because it will remain on your body forever, in most of the cases. Tattoo designs are always changing and every second day a new theme is being introduced. However, here I have listed some classic designs which have stood the test of time and will look equally glamorous even 10 years down the line.
1. Butterfly:
The timeless image of the Butterfly has been around for centuries and is universally popular across the world. Butterfly tattoos are the most popular tattoo designs for women and girls. Besides, butterfly tattoos also represent the eternal desire of mankind to take flight on outspread wings. Butterfly is a symbol of femininity and elegance and represents freedom, peace, and high spirit. There are number of designs to choose from and their bright colours adorn any canvas beautifully. These tattoos can be made anywhere be it back, neck, and ear and even as an arm band.
2. Angels Or Fairies:
Angels and fairies signify purity and love and are great for women of all ages. It is mainly a sign of devotion and show a belief towards Christianity. The most preferred angel tattoo is that of an angel with wings. Cupid is also another popular tattoo as love angel and mainly adorns the body of young females. There are also tattoos that depict a broken or fallen angel with a sad posture and withered wings. Some designs are of guardian angel ready to strike with her power.
3. Heart:
Heart tattoos are also very popular among women and adds a tender element to the romantic side of you. Heart tattoos are a symbol of love, passion and affection and girls relate heart designs to their trust in love, belief in dreams, and eternity of relationships. Heart tattoos can be of different types like hearts incorporated with cute flowers and star tattoos, music notes with heart or sacred heart.
4. Dragonfly:
Dragonfly is meant to represent a woman's freed soul or spirit and symbolizes compassion, wisdom, luck, prosperity and courage. This is also a popular choice for women because of dragonfly's calm demeanour and beautiful configuration. Dragon fly tattoo comes in a variety of designs with their beautiful long wings and large multifaceted eyes. The designs include simple elegant patterns to complex and colourful combinations. The look is equally good on almost every part of the body be it nape, ribcage, shoulder, legs or as wrist tattoos.
5. Sun:
Sun tattoos are popular among both men and women and is one of the most attractive tattoo designs. There are a number of varieties and variations to choose from and, and you can even try it on your own. You can pull influences from religious and tribal symbols as well as the Sun represents belief in divinity. You can also add faces or designs in or around a sun tattoo to individualize it and add a touch of your own distinctive personality. Some of the most popular sun designs are tribal sun tattoo, Shiny sun tattoos, and Celtic sun tattoo.
6. Star:
Star tattoos are mainly cute, fun and colourful .These are popular among both men and women and are an attention grabber. They are deciphered as ambition and hope, and are sometimes known as a symbol of good luck, success and good wishes. You can choose from a single star to cluster of star or even shooting stars.
7. Moon:
Moon tattoo designs are popular with women and are associated with love, dreams and heaven. Moon tattoos can be inked with quite a few dynamic design themes like with a sun for a yin yang, or can be accentuated with stars or fairies to make it more beautiful and appealing. Moon tattoos can be flashed on shoulders, ankles and back areas.
8. Rose:
Women have always loved rose tattoos. Rose is a symbol of love, affection and express peace and purity. White rose denotes peace, red signifies love, black rose symbolizes death and orange rose signifies the need for love. You can choose from an array of colours like red, pink, black or even the unusual colour blue.
9. Snake:
Snakes are regarded as a symbol of wisdom, fertility, knowledge and have many mythical associations. Snake tattoos follow two different directions, either negative or positive depending totally on the depiction. So you can chose to go mean or stay cute and sexy, either way snakes can be a fun design. You can choose from a realistic looking snake image or can for the cartoonish tattoos. Snake designs may vary from serpents, vipers, or intriguing traditional snake patterns. It can also be combined with other objects or creature like a dragon, panther, or skull.
10. Feather:
Feather tattoos carry a deep meaning and are worn by people for their aesthetic beauty. The light and flight nature of feather symbolizes freedom and enlightenment. It is also a simile of love, happiness and dreams.  The colours used for feather tattoos are mostly done in black and white. But colourful ones look equally beautiful. Feather tattoos can be carved at any place but are most popular on upper back, forearm, shoulders and feet. The designs include peacock feather, turkey tuft or swallowing plumage feather.
11. Dolphin:
Research has revealed that 95% of dolphin tattoos are mostly inked on women. A dolphin tattoo signifies freedom, happiness. Like many other tattoo designs, dolphin design is also classified into two categories traditional and tribal. Dolphin tattoo designs are popular among girls and women and are often combined with butterfly, flowers, heart, and yin yang symbol. Dolphin are a fun design and can be placed anywhere on the body but are mostly displayed on arm and feet.
12. Hello Kitty:
Most cartoon characters have a universal appeal. Hello Kitty tattoos are hugely popular in the tattoo industry and represent innocence and playfulness. Hello Kitty's chubby cheeks, dot-like eyes, tiny whiskers and big red bow is a design that everyone loves irrespective of age. Hello Kitty tattoos further fuel the popularity of this tiny icon. What can be a better way to show your love for Hello Kitty than inking it on your body?
13. Musical Notes:
Musical notes tattoo symbolize the love for music and are the perfect design to express love, thrill, passion and fun. A good number of music lovers and music professional's like to get their body inked with various kinds of melodies designs to show their love for music.  Women have always felt a very strong attraction towards music and make a profound and bold statement with it. The most common designs for musical notes tattoo designs are music bars, notes or treble clefs combined with elements like hearts, stars, and other girlish designs.
14. Zodiac:
A person's zodiac sign speaks volumes about his or her personality. By inking your zodiac signs on your body, you let people indirectly know the kind of person you are. Women have always had a strong connection with zodiac. Every zodiac sign has a unique characteristic that makes the people who belong to that zodiac sign distinctive. There are 12 zodiac signs and you can choose one according to your date of birth. You can get the zodiac sign inked at any part of the body but try to keep the design simple with a black pattern.
15. Orchids:
Flowers are a very sought after tattoo design and it is usually women and girls who go for these delicate botanical pieces. Orchids are the most beautiful symbolic flower designs to adorn the female body. Orchids have a symbolic meaning in different countries across the world and look attractive and alluring. The most seen image of an Orchid tattoo is that of the common house Orchid, featuring its long stem and bright top plume of a few flower sprouts and several leaves. Colours are usually red, blue or white, each carrying its own meaning and significance.
16. Portrait Tattoo:
Portraits tattoos are extremely personal and hold a very deep meaning to the wearer. People usually choose to ink the portrait of the person who is extremely close to their heart, either of their beloved or their baby. A person's image changes over the year but the tattoo will remain the same.
The following two tabs change content below.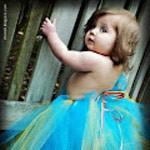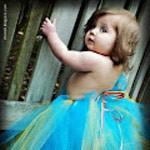 Latest posts by Arshi Ahmed (see all)