A tattoo is an ink design inserted into the dermis layer of the skin with a needle. Tattoos were used for religious purposes and by ancient tribals for thousands of years. Today tattoo culture is gaining popularity and almost everyone either has a tattoo or wants to get one.  What was once used as a religious symbol is now being used as a popular body art and depicts the necessary elements in one's life. People get such tattoos engraved on their body to which they can closely relate and find a relative meaning of. The colourful and lovely body tattoos add a sense of appeal and a new look to one's personality.
Before, we look at the most popular tattoos, let us look at which are the most popular parts of the body where we can get the tattoo done:
Most Popular Tattoo Areas:
Tattoos for women are very exotic, outstanding, vivid and are inked as a fashion statement.  It defines or expresses one's personality.  Pretty, enchanting and chic tattoo designs make a lasting impression on the mind. There are different areas where you can get a tattoo done – the most popular are arms, legs, neck and back.
1. Neck Tattoo:
Neck is one of the favorite places to get a tattoo done, especially on the nape. Neck tattoo looks particularly good on people with long, slender necks. Neck tattoos are gaining immense popularity because of their visibility and originality. It is for people who want to stand out from the crowd. But before getting a neck tattoo, it important to consider that they are not easy to conceal and the pain associated with neck tattoo is unbearable as compared to the pain on other body parts. The designs can be anything you like but usually small tattoos like a star, flower or vines look better than bulky tattoos.
2. Arm Band Tattoo:
Arm band tattoo has been the mainstay tattoo for years, traditionally wore by men and women around the biceps or triceps as a wire, thorn and other popular motifs. Forearm broadband is becoming increasingly popular among both men and women because of their versatility in terms of discreetness and personality. They are marked on arms as an alternative to tangible arm bands. These tattoos look like a bracelet, an arm band and other ornaments. The designs mainly used for arm band tattoos are flower bands, dragon bands, dolphin bands, skull bar wire, celtic bands and hearts bands.
3. Ear Tattoo:
Ear tattoo is highly popular among teenagers giving them an exquisite and unique look. Ear tattoos are mostly done very small but usually are very detailed and only a high quality artist can perform it well. The ear tattoo is mostly placed on the ear lobes, behind the ear, around the ear and even inside the ear .This area is perfect for designs like butterfly and flower. You can even extend the tattoo to the nape.
[ Read: How to Know if a Guy Like You ]
4. Shoulder Tattoo:
Shoulder is a great canvas to ink and display tattoo and it looks amazingly chic and stylish. This area of the body is best for displaying large tattoos with intricate details. Shoulder is an extremely popular spot for tattooing on women since it can be easily covered to hide for professional work and during office hours and can be easily revealed by wearing a strapless and sleeveless top to showcase the fun, flashy and sexy persona.
5. Finger Tattoo:
Fingers are always on display that makes it desirable to have a visible and impressive design on them. It has been a long standing tradition in some places for a woman to get the name of her husband inked on her finger. Finger tattoo is fun & flirty and a style statement in itself. It is rapidly thumbing its way onto girls everywhere and shows itself in a big way.  The designs could range from simplest ones like a text or a band to the most intricate and outlandish designs like that of a skull or a mini portrait.
The following two tabs change content below.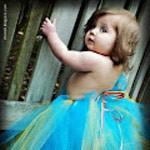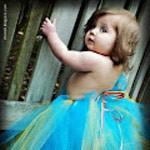 Latest posts by Arshi Ahmed (see all)