Who doesn't want their locks to be luscious & long? We all do! Shiny, long and strong hair like in those shampoo commercials are a dream for all women. One of the secret routes to that way is the Indian Gooseberry or amla as well it is known in India. Amla, is just not a fruit or a pickled companion that makes the main course delicious, it's also the recipe to getting those long locks back. On a daily basis, we lose a lot of hair due to many factors that we may not even realize. Hair Stress, a common phenomenon occurs when hair is exposed to many unavoidable factors such as pollution, shampooing and occasional heat treatments and one of the most recommended ways to rejuvenate your hair is by amla.
Benefits of amla for hair growth:
if your looking for a natural and fast hair growth tips, then amla is one that you should most definitely consider. Below mentioned are the reasons.
It's a known fact that massaging the scalp increases blood circulation but massaging the hair scalp with amla oil has many added benefits. Not only does it help in blood circulation, amla oil is known to remove the unwanted flakes off the scalp. It also helps in opening of the pores thereby giving room to the scalp to produce natural oils. This encourages hair regrowth.
One of the prime reasons for hair breakage is the deficiency of vitamin C and one of the easiest ways to replenish vitamin C back into the system is by amla for it is highly rich in Vitamin C.
Applying amla oil and amla hair pack on the tips of hair condition hair to a great extent there by preventing split ends.
Given that Amla has a plethora of antiviral and antimicrobial properties, it helps prevention of  rheumatoid arthritis and osteoporosis, along with being effective against some cancers. It also is known to reduce the severity of pancreatitis, renal disease along with diabetes.
The following two tabs change content below.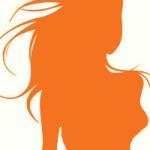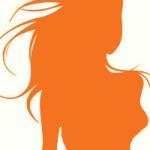 Latest posts by Richa Saxena (see all)