Who doesn't want their locks to be luscious and long? We all do! Shiny, long and strong hair like in those shampoo commercials are a dream for all women. Regardless of their race, cast or creed, when it comes to hair topics, women are always on the same page. Hair is a perfect way to looking good and feeling confident about oneself. There is and will never be any woman who can be happy on a bad hair day! Therefore, to avoid such low moments, you must take the right measures to keep your locks long and healthy.
Here is a century old secret to a healthy mane. Yes, it is our very own Indian Gooseberry, which is also referred to as Amla. It is an edible fruit of Myrobalan-tree, mainly seen in India and Burma. Amla is known to have an abundance of tannins and vitamin C, which makes it a highly antioxidant-rich fruit, and it contains kaempferol, flavonoids, and gallic acid that help enhance the hair texture.
On a daily basis, we lose a lot of hair due to many factors that we may not even realize. Hair Stress, a common phenomenon occurs when hair is exposed to many unavoidable factors such as pollution, shampooing, and occasional heat treatments. One of the most recommended ways to rejuvenate your hair is by amla.
[ Read: Hot Oils For Hair ]
If you are looking for a natural and fast hair growth tip, then amla is one that you should most definitely consider. The reasons for choosing this plant are mentioned below.
It's a known fact that massaging the scalp increases blood circulation but massaging the hair scalp with amla oil has many added benefits. Not only does it help in blood circulation, but amla oil is also known to remove the unwanted flakes off the scalp. It also helps in opening of the pores thereby giving room to the scalp to produce natural oils. This encourages hair regrowth.
One of the prime reasons for hair breakage is the deficiency of vitamin C ,and one of the easiest ways to replenish vitamin C back into the system is by amla for it is highly rich in Vitamin C.
Applying amla oil and amla hair pack on the tips of hair condition it to a great extent, thereby preventing split ends.
Given that amla has a plethora of antiviral and antimicrobial properties, it helps in the prevention of rheumatoid arthritis and osteoporosis, along with being effective against some cancers. It also is known to reduce the severity of pancreatitis and renal disease along with diabetes.
It possesses excellent rejuvenating properties, and it is also a widely considered medicine to treat pitta dosha disorders. This is of course besides the skin and hair benefits that it holds.
Isn't this a miracle fruit? Indeed, it is, creating wonders for your dry and dull tresses is one of the many benefits of this fruit. This is available in the market as a powder and oil. Oils and powders made from the bark, fruit, and leaves of the Myrobalan tree can help to solve numerous hair woes.
[ Read: Best Ayurvedic Hair Oils ]
How To Incorporate Amla Into The Daily Lifestyle For Hair Regrowth
Now you know the benefits of amla for hair growth, what you really need to know is how to incorporate amla for hair growth into the daily lifestyle to get the maximum benefits from it. Here are some tips for hair rejuvenation using amla.
1. Amla Oil
Amla oil is probably the most popular ways to benefit from amla for hair growth and hair conditioning. Some popular commercially available oils are the Dabur amla hair oil and Bajaj Brahmi hair oil, both of which have a very strong smell but make excellent conditioning agent. You could also make amla oil at home using the following recipe.
Homemade Amla Hair Oil Recipe
Cut fresh amla fruit into pieces and leave them for drying. After the amla has all dried up, grind it up until powdered.
An alternative method is to directly use the amla powder that is commercially available.
Add ground amla powder and fenugreek powder to coconut oil. Mix all the ingredients well.
The next step is to add the mixture to a pan and heat it on low flame till fumes start to appear.
Just be sure that the oil mixture does not turn black and remains only brown. After the oil has turned brown, it's time to take it off the pan. Allow to cool and pour into a jar.
Amla Hair Oil Benefits
Amla oil is an excellent remedy for hair loss, dandruff, irritation of scalp, as well as premature graying. The oil is known to strengthen roots thereby preventing shedding and promoting strong and healthy hair growth. Thus amla oil benefits are many.
How To Use Amla Oil?
It is advisable to use this oil especially when you suffer from excessive hair loss, as it stimulates the healthy and thick growth of hair. There are two ways you can include this miracle fruit in your hair care routine and they are mentioned below.
The best way for hair growth using amla is to apply the oil either overnight and wash it off. Applying chemical based shampoo to hair can result in drying, and it also strips off the excess natural oil from your scalp, thereby resulting in dry and dull looking mane. Hence, apply amla oil the previous night before shampooing, as it offers added protection by properly coating your hair. This will give your hair a soft and shiny feel and also makes it less vulnerable to damages, and as you know, less damages mean less hair fall.
Or, you can apply the oil for 15 to 30 minutes before taking a bath and wrap it with a moist warm towel. Wash your hair with a gentle shampoo.
Follow This Process For Amla Oil Application
Take very little quantity of amla oil and massage it onto your scalp.
Cover your head with shower cap (a plastic one) and leave it for overnight.
Wash your hair thoroughly with a mild shampoo.
Remember to give your hair the last rinse with normal or cool water.
Repeat this procedure at least once in a week for best results.
[ Read: Hair Oils To Cure Dandruff ]
2. Use Amla Powder In Hair Packs For Conditioning Of Hair
Amla powder is generally applied to hair as a paste, which is invariably combined and blended in with other herbal powders, such as henna and shikhakai to make it into an herbal paste that nourishes your hair. It can also be used to give reddish hues when mixed with natural henna.
Take two eggs, two tbsp each of amla, reetha, and shikakai powder. Mix all the ingredients together and make a thick paste. Massage the scalp with the prepared paste, leave it on for 30 minutes and then wash your hair. This pack conditions the hair which makes them soft and strong.
In case you don't have access to reetha and shikakai powder, you could also mix one egg with two tbsp of amla powder and follow the same procedure by preparing a paste, massaging onto the scalp for 30 minutes and then washing it off.
Preference
People prefer using the amla oil more than amla powder over the simple issue that the color left behind by the powder is unsightly.
[ Video:- Amla Hair Mask For Hair Fall ]
3. Incorporate Amla Juice Into The Diet
Drinking amla for hair growth has been very popular since ages. Amla juice in itself is slightly sour in taste, but is important for those extra doses of vitamin C that will not only help in strengthening of hair and stimulate hair regrowth but will also help in strengthening the immune system. Since it's slightly sour in taste, the best way to take amla juice is by diluting it in water and adding some honey to balance the sour taste.
The benefits of amla for hair growth are many, just follow these easy tips and incorporate amla into the daily life to get those luscious locks back and also, quicker hair growth.
Amla is a naturally superior ingredient not just for hair growth but also for overall health. It plays an important role in keeping the teeth and gums strong, along with keeping cold and other infections at bay. It also is known to purify the blood and keep the body cells active, thus keeping the body free of cancer.
Adding amla to your eating habits will prove beneficial to the body, while the oil will give you great thick and long hair on regular usage.
The following two tabs change content below.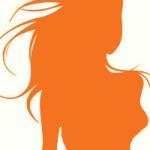 Latest posts by Richa Saxena (see all)