Do you often feel fatigued? Is your skin losing its tone or color? Or are you having trouble concentrating and remaining focused on something? If you are having any of these problems, chances are that you are suffering from anaemia!
Anaemia is a condition where the body becomes deficient in normal iron content in the blood. This results in poor circulation of oxygen throughout the body. To overcome this problem, medicines as well as a balanced diet is helpful. Intake of foods that are rich in iron helps in the prevention of anaemia.
Anaemia Diet
Some of the foods that have high iron content and need to be part of the diet for anaemia are:
1. Beef:
It is widely believed that beef contains high amount of fats which lead to heart diseases. But do you know that beef is also rich in iron, which prevents the body from becoming deficient in it? As a result, it prevents anemia. Beef is also rich in protein, zinc, phosphorus, Vitamin-B complex etc.
2. Eggs:
Eggs are rich in proteins, vitamins, minerals and iron. It is easily digested by the body. Intake of eggs in the form of boiled eggs or omelettes helps boost the body's energy. It also helps in proper functioning of the body. It is good for the prevention of anemia.
3. Spinach:
Spinach is a green edible flowering plant belonging to the family of Amaranthacaea. It is rich in iron, calcium, magnesium, manganese, vitamins and various other vitamins. The presence of iron makes it an important food for curing anemia. It helps in removing iron deficiency in the body.
4. Beet greens:
These green vegetables are a very valuable food. Rich in B-2 and Vitamin A, these help to replenish the blood supply in the body.
5. Corn:
Corn is a food that is rich in copper and iron. It also contains the Vitamins – C and A. It helps in enriching the blood in the body.
6. Raisins:
Raisins are another great choice for those suffering from anemia as they are highly rich in iron and help in overcoming anemia. Raisins also contain alkaline compounds which help in flushing out a lot of unwanted toxic substances from the body.
7. Apricots:
Apricots are a superb choice for an anemia diet. It is rich in iron, vitamins and other minerals. It helps in replenishing the blood supply of the body and cures anemia. It also helps in digestion and maintains the body's equilibrium.
8. Citrus fruits:
Citrus fruits such as lemons are rich in Vitamin C. It helps in the smooth absorption of iron in the body. As a result, it maintains normal blood flow in the body.
9. Melons:
Melons such as water melons, cantaloupe, honeydew melon and others have around ninety five percent of water in them. This helps in digestion, removal of toxic substances from the body, aids the loss of unwanted body weight and also helps boost the body's energy levels. Thus, they help avoid tiredness.
10. Figs:
Figs are easily available in the market. It is rich in several vitamins such as Vitamins A, C, K and E. It is also rich in calcium, iron, copper and other minerals. It has a lot of health benefits such as – it acts as a skin cleanser and can cure acne, acts as a laxative, boosts the body's lost energy, prevents heart diseases and high blood pressure, helps cure diabetes, reduces cholesterol, prevents cancer, helps cure anemia and more.
11. Kale:
Kale is rich in vitamins and minerals like iron, calcium and potassium. Eating kale twice a day can benefit the body in a lot of ways.
This anaemia treatment diet will definitely aid in bringing the condition under control. Leave us your comments if you found the post helpful.

The following two tabs change content below.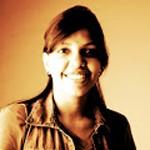 Latest posts by Shruti Goenka (see all)