Yoga is a 5000 year old traditional form of exercise to attain eternal serenity through dedicated practice of physical, mental and spiritual discipline. It is all about harmonizing the body with the mind and soul. And also learn various breathing techniques, yoga postures (asanas) and meditation. From Hinduism to Jainism, the practice of Yoga has been appreciated by every religion.
However, the ancient Yoga traditions have been revolutionized quite a lot these days in order to make them more effective. One such popular forms of Yoga that has been taking the western world by storm at the moment is 'Hatha Yoga'. It is considered as a 'system of physical exercise' for building both physical as well as mental strength.
Today, let's discuss about Ananda Yoga for beginners, a certain form of the much-talked about 'Hatha Yoga' system. Let us begin:
What is 'Ananda Yoga'?
'Ananda Yoga', also described as 'Ananda Yoga for Higher Awareness', was found by Swami KriyAnanda, one of the famous direct disciples of the Indian yogi Paramahansa YogAnanda. He made the idea of 'World Brotherhood Colonies' a reality and started 'Ananda', a global movement of sacred deliberate communities based on this belief. He also got the authorization from Paramahansa YogAnanda for teaching Kriya Yoga. 'Ananda Yoga' is completely based on his Kriya Yoga teachings.
[ Read: Yoga ]
What Does 'Ananda Yoga' Include?
With its traditional techniques and unique postures, Ananda Yoga claims to be the most widely accepted Yoga system carrying true spiritual essence. As you perform various Yoga postures it gradually strengthens your mind resulting into higher level of consciousness. Furthermore, during the practice of Yoga, both your body and mind start working in harmony with your soul. Four vital aspects of Ananda Yoga are:
Yoga postures or 'asanas' – For beginners, the asanas are quite gentle and easy-to-practice. However, the challenges increase along with the experience. Some of the popular and most practiced postures include 'Padmasana' (lotus pose), Bhujangasana (cobra pose), Salamba Bhujangasana (sphinx pose), Balasana (child's pose), Vrkasana (tree pose), and so on.
Pranayama – It is basically the extension of the 'prana' or breath, which revolves around the techniques of breathing as well as regulating energy. The major intention of practicing pranayama is to draw out the breath or the life force.
Yogic meditation techniques – With these supreme meditation techniques, people can have the experience of true realization of their soul and God. One can also attain freedom from all types of burdens.
Applied Yoga philosophy – This philosophy helps us to know about ourselves, get familiar with the outer world, and live our lives as per those situations by utilizing the teachings of Yoga.
What Does 'Ananda Yoga' Focus On?
Ananda Yoga reinforces the actual outcome of the regular Yoga. It focuses on internal knowledge, proper control of energy, attentiveness and the experience of people gained through the practice of asanas. Finally, the experience is improved by incorporating affirmations in the practice. Major focuses of Ananda Yoga include:
Energization exercises, which includes a total of 39 innovative techniques for controlling the energy of the practitioner
Utilizing the restrained energy of the body and practice of boosting, focusing and regulating the life force.
Affirmation of every single posture in order to emphasize the regular Yoga effects
Uniting mind, body and soul by raising consciousness
Ensuring the right alignments of the practitioner
Customization of each Yoga posture or asana according to the capacity and requirement of the practitioner
Staying relaxed and worry-free in each and every situation throughout the practice
In a nutshell, there is no specific ideal pose for Ananda Yoga. It is based on regular Yoga postures. Only the effects are reinforced through affirmations in this special Yoga practice. However, it is much more than a physical effort.
But no matter what goals we set for ourselves or what understandings we create from our human experiences, we have to dedicate our mind, body and soul to its practice. In this sense, yoga truly lives up to its literal meaning, 'Union'.
Hope you would have liked this crisp information on Ananda Yoga. A quick advice – start practicing everyday and notice the difference for yourself. Please do leave us a comment below. Be fit, stay healthy!

The following two tabs change content below.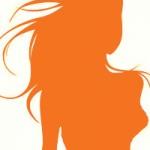 Latest posts by Nilankeeta Roy Chowdhury (see all)