For doing nail arts, we can get inspired from anything – from pets to runway fashion. The inspiration is everywhere and you just have to choose the right one. Here we are sharing 50 such amazing nail arts which are inspired by animals.
Flaunting animal themed nail art shows your wild side and it also depicts your love towards the animals or your pets. When we talk about animal nail art tutorial, it includes anything from leopard print nail arts to hello kitty or even the recently trending angry bird nails. There are many techniques which you can use to get animal themed nail art like themed nail art stickers, nail wraps, water decals or 3d stick ons. All of these are easily available in the market these days.
So let's begin with the list of animal print nail art designs.
1. Leopard print nails: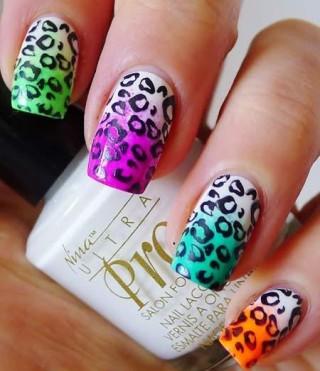 Leopard print nails look very pretty and can be done when you want to show your wilder side. They are very easy to make. If you want to get the above look, first paint your nails in white and do ombre using different colours. Let it dry and then add leopard print. Apply top coat and you are done. You can also stamp this print over ombre nails.
2. Neon leopard prints: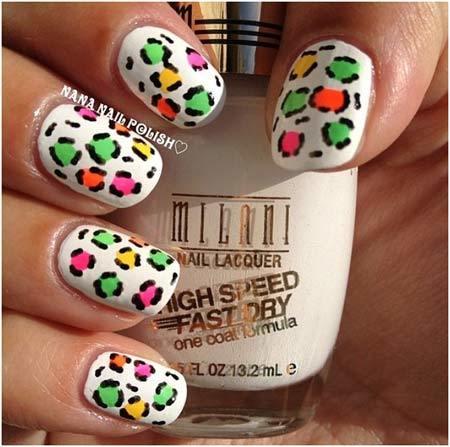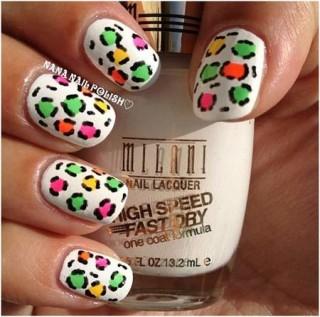 Neon leopard print nails look fabulous in summer. To get this look, just paint your nails white and add some random dots in different neon shades. Now outline the neon dots in "c" shaped strokes with black color and add few random black spots here and there. Apply a topcoat.
[ Read: Cheetah Nail Art Tutorial ]
3. Zebra nails: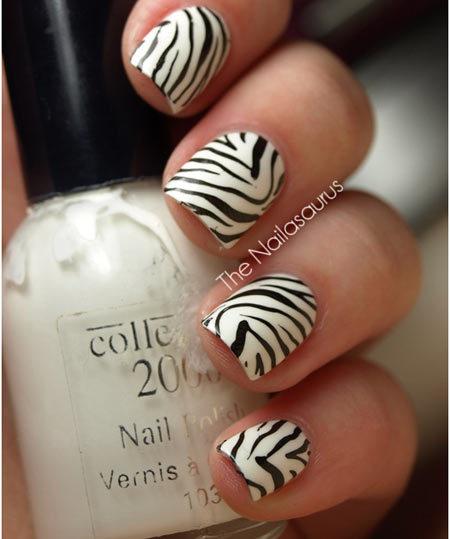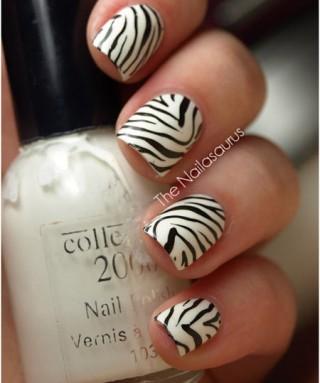 Zebra nails look awesome when done properly and with precision. You can do this by painting your nails white and adding black crooked lines on it. You may stamp or use water decals too. This is an animal prints nail art that looks super chic when done right!
4. Tiger nail art: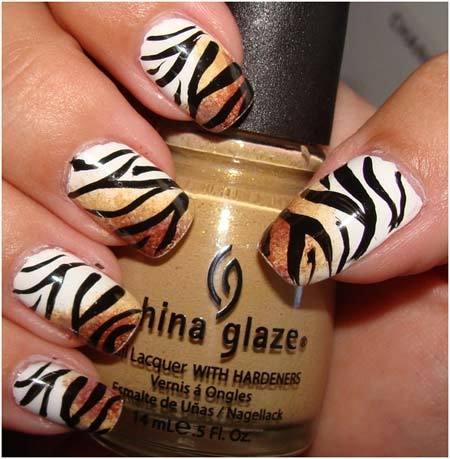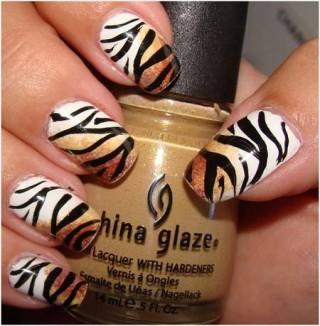 Tiger print nails look very wild and eye catching. You can paint this nail art similar to the zebra nails. The only difference is – add brown gradient effect to make it more realistic.
[ Read: Animal Print Nail Art ]
5. Giraffe prints: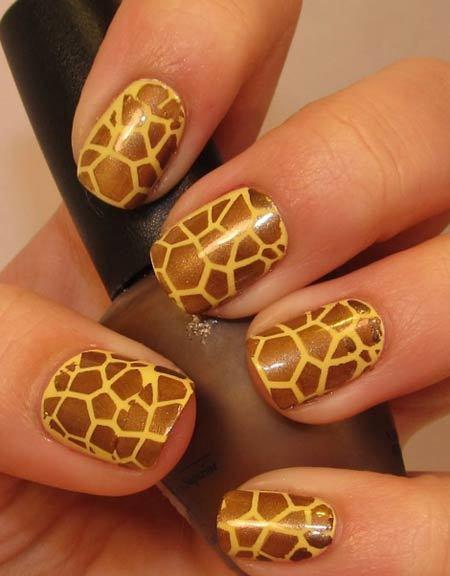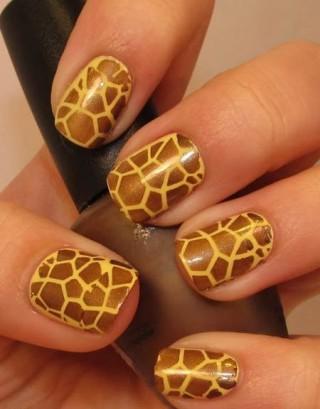 Giraffe print is the easiest print to do on your nails. Just paint your nails brown and make outlines in random hexagonal shapes using yellow color. Also there are so many stamping plates that have giraffe print, you can use these too.
6. Cow nail art: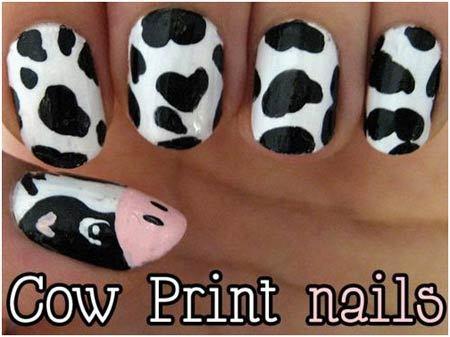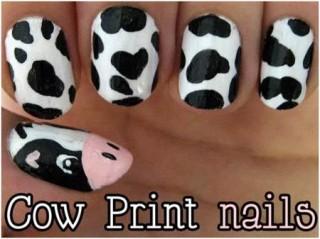 Cow print nails can be achieved by drawing random shapes on white or light brown base. They are easy to do and look amazing.
7. Butterfly nail art: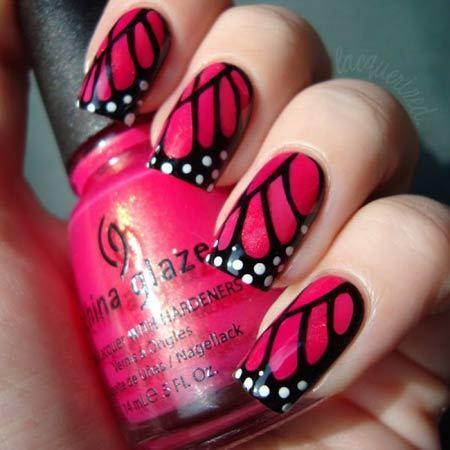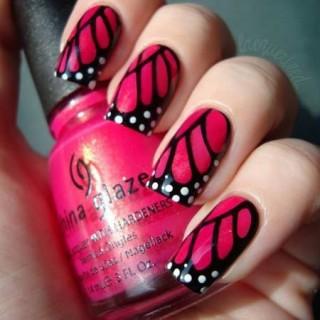 Butterfly wings printed nails look amazingly feminine and attractive. You can do them in any color you like and over gradient nails. They look awesome in spring. There are many indie stamping plates available in this design. You can use them to stamp it if you are not good at drawing precise lines.
8. Snake nail art: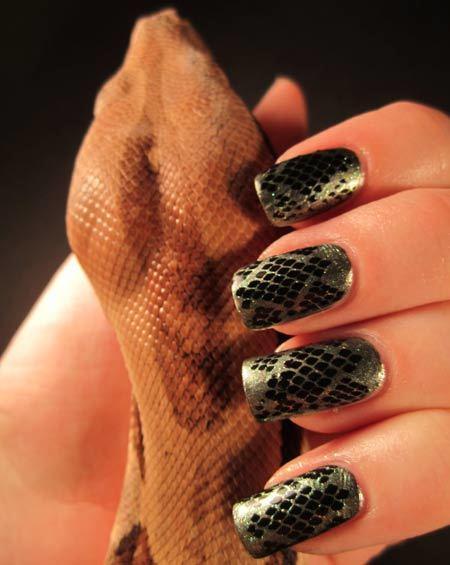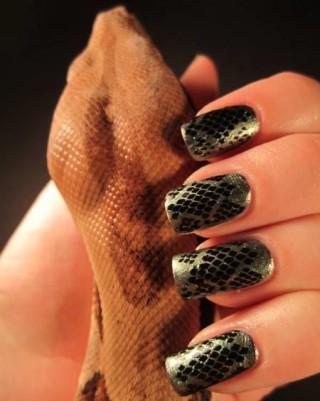 To get this look you can paint your nails in metallic grey or brown nail paint and let it dry. After it dries completely, put a fishnet on your nails and sponge it with black color here and there. Remove the fishnet and apply a top coat.
9. Snake nail art in pink: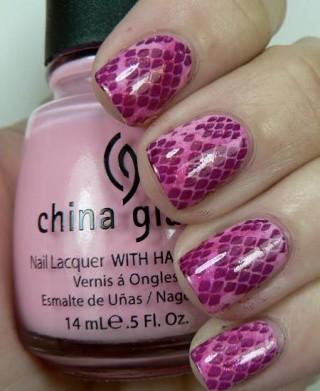 You can do snake nails in pink too for feminine touch.
[ Read: Heart And Rose Nail Art Design ]
10. Mix and match animal print nails: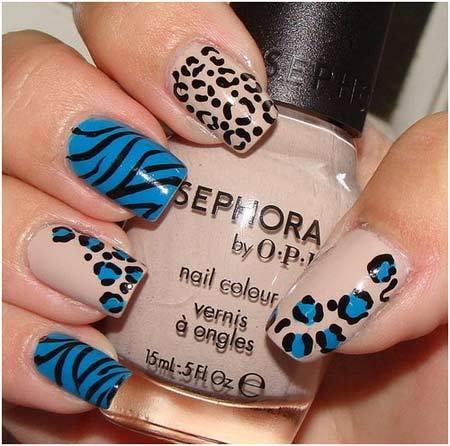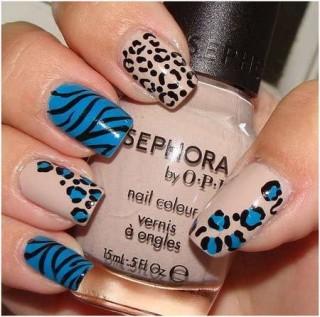 You can mix and match different animal prints to get some amazing nail looks.
11. Neon leopard print: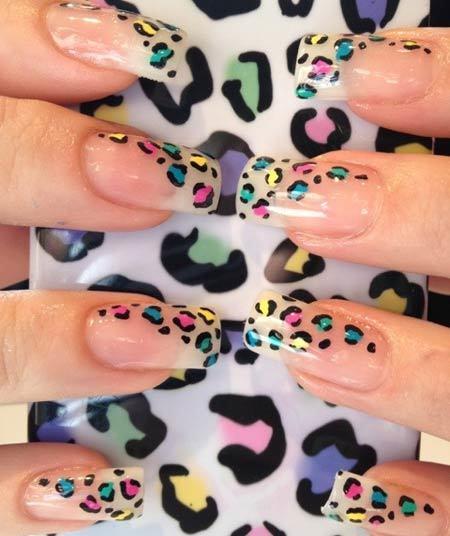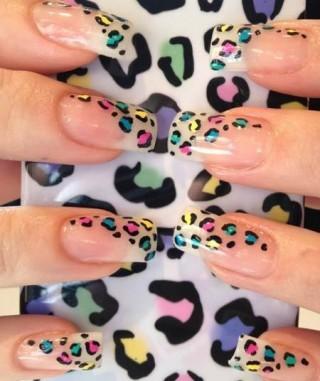 You can draw neon spots leopard print on one side of your nails to get this funky and playful look.
12. Multi print nails: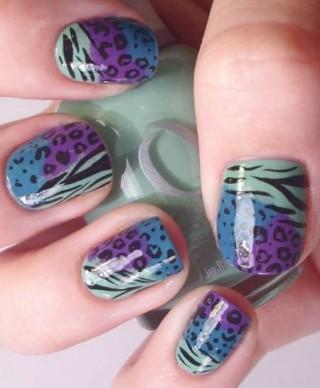 Get this amazing look by adding patches of different animal prints on one nail.
13. Leopard and zebra nails: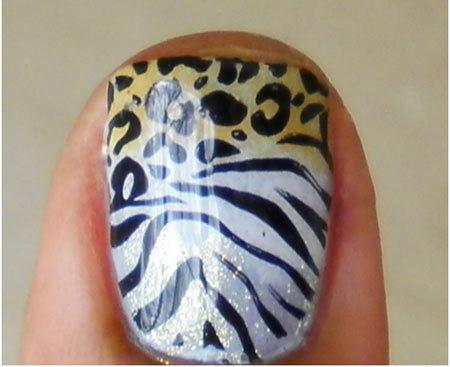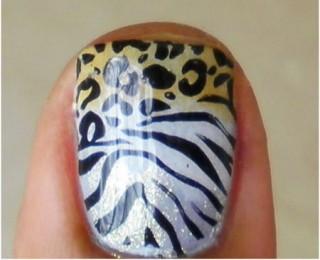 To get this look, add light brown and white gradient on your nail. Then make leopard print on the brown part and zebra print on the white part of your nail.
14. Zebra stripes: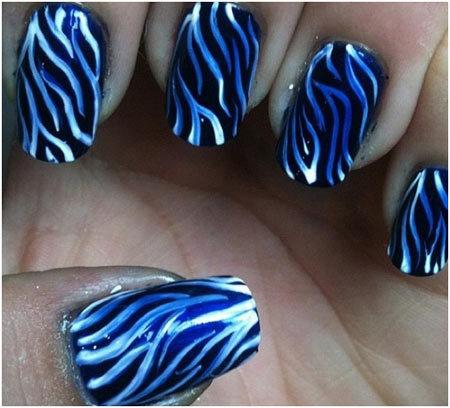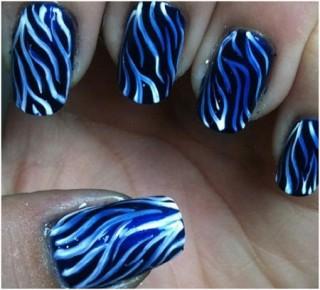 This nail art looks a little tough but it is in-fact quite easy to do. For this just paint your nails black and add zebra stripes with white and blue.
15. Leopard print: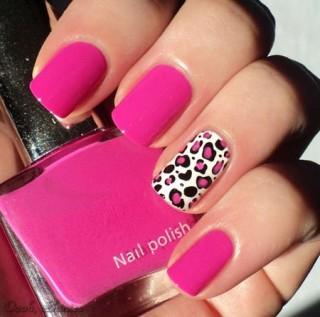 If you don't like full manicure with leopard print, then you can go with accent nail manicure as above.
16. Leopard variation: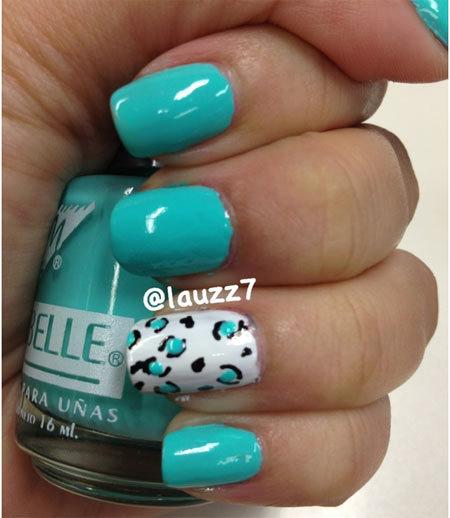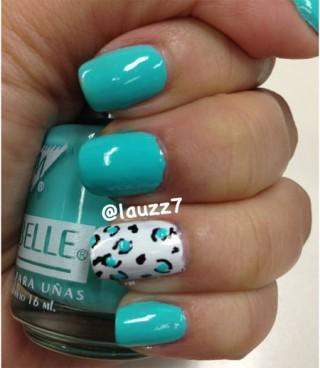 This is a variation to the previous manicure. Leopard print is so versatile that it looks awesome in any color and it is one of the favorite prints of nail technicians.