Top 10 Anti Lice Shampoos Available In India
Anti-lice shampoos clear head lice. However, the selection of which shampoo treatment to chose may depend on your personal preference or doctor's prescription or may be based on the products you have tried.
Anti- lice shampoos are meant to give you a positive result, if applied properly. Here is a list of top 10 anti-lice shampoos available in India. It is important that you and your family members use the shampoo at the same time to avoid transfer of head lice.
Here are the top 10 anti lice shampoos:
1. Mediker Anti-Lice Treatment:
One can empathise with the pain of school-going children during the lice removal process. Mediker is the top most brands in India that is trusted for solving this problem. It was launched in 1968 and in many ways replaced the traditionally-painful combing process.
[ Read: How To Get Rid of Lice From hair Naturally ]
This comes in a wash-off shampoo formulation, which contains natural ingredients like neem, camphor and sitaphal extracts. It is clinically tested and proven to be safe with no side effects. Mediker Anti-Lice Treatment Shampoo is available in a 50 ml bottle, 9 ml and 5.5 ml sachets.

2. Biotique Heena Shampoo:
This shampoo is good for hair growth. It is high in vitamins, nutrients and minerals. It nourishes the scalp and retards hair loss. Apply evenly on wet hairs, lather and rinse well with water. This should be used only for therapeutic purpose. It contains ingredients like Neem, Tesu, Daruhaldi, Bhringraj, Ritha, Sajjikshar, Himalayan water and Q.S.
This is 100% organic and preservative-free. Reetha removes lice from the scalp, since it contains gentle insecticidal properties. Other ingredients contribute to the overall health of your hair. It also gives a cooling effect, which may be irritating if you have lice. It has peppermint oil that soothes the nerves and does not cause hair fall.

[ Read: Curly Hair Shampoo ]
3. Jungle Formula Head Lice Shampoo:
This shampoo is from the brand Jungle Formula that is ideal for both girls and boys. This is used to treat lice and its eggs. And the shampoo does its work in just 15 minutes! This can kill close to 100% head lice and eggs in just one application.
This has a double action formula and is very convenient to use. Jungle Formula Head Lice Shampoo is clinically tested and is chemical-free.

4. New Lice Shield Shampoo & Conditioner In 1:
This shampoo is used to keep lice away. This is very gentle and is apt for daily use. This comes with a tangle free formula and is a unisex shampoo. This is manufactured by the brand Lice Shield and is suitable for all hair types.

5. Fairy Tales Rosemary Repel Shampoo & Conditioner Duo:
This shampoo can be used to cure and remove head lice. This is from the brand, Fairy Tales. It gives perfect care to your kid's hair while treating lice. This is suitable for all hair types and has a clinically proven formula.
It contains organic herbs of rosemary, citronella, tea tree and lavender with jojoba and fruit extracts. Use this shampoo to deeply cleanse, condition and prevent your head from lice attack.

[ Read: Biotique Shampoos in India ]
6. Apollo Pharmacy Keto Care Anti-Lice Shampoo:
This is used to kill head lice with its Ayurvedic ingredients such as olive, neem, sitaphal beej extract and camphor. Apply directly on wet hairs to make lather. Leave it for four minutes and rinse thoroughly.
This can be used both as shampoo and conditioner. It is unisex product from the brand, Apollo Pharmacy. It is suitable for all hair types.
7. Head Lice Repel Shampoo-Lavender:
This lavender shampoo protects from all insects and head lice. This shampoo has the delicate scent of lavender which is very pleasant. Massage onto the scalp, leave it for 15 minutes and rinse. This contains ingredients like organic aloe and organic lavender.
8. Clearlice Repel:
This shampoo is formulated for the prevention of head lice. This is a safe shampoo to cure head lice and is manufactured in the US. This is pH balanced and doesn't contain any poisons, pesticides, harmful chemicals or sodium lauryl sulfate.
This is very easy to use and has a lingering peppermint scent that your kids will fall in love with. Clearlice Repel is best for everyday use, since it is SLS-free and chemical-free. This stops head lice infestation.

[ Read: Best Shampoos For Dry Hair ]
9. Canada Holista Health Tea Tree Oil Shampoo:
Apply this on to wet hairs and scalp, lather and rinse. It treats infestation of head lice and nits. It contains tea tree oil, water, ammonium laureth sulfate, sodium C14-16 olefin sulfonate, cocamide MEA, polysorbate 80, PEG-150 distearate, tetrasodium EDTA, DMDM hydantoin, sodium chloride, citric acid and tocopheryl acetate.
This is manufactured by the brand Canada Holista Health. It can be used to relieve scalp conditions like dandruff and eczema.
10. Ego Moov Head Lice Shampoo:
This shampoo kills head lice and eggs in an easy and effective way. It is clinically proven, fast and easy to use. It contains natural essential oils and aqua (water), sodium lauroyl sarcosinate, cocamidopropyl betaine, eucalyptus globulus leaf oil, cocamide DEA, polyquatermium-44, PEG-120 methyl glucose dioleate, glycerin, illicium verum (anise) fruit/seed oil, benzyl alcohol, citric acid.
*Subject to Availability
Hope you found the list useful. Leave us your comments below.
Recommended Articles:

The following two tabs change content below.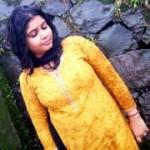 Latest posts by Jayshree Bhagat (see all)