Anyone who has keen interest in healthy recipes knows how apple cider vinegar has long been cherished for its innumerable health benefits. Even when you keep aside such claims of superiority, this palatable stuff can really show wonder on your skin tone, digestion and blood sugar level. The only problem with this versatile vinegar is that you cannot taste it raw for its spiky loud taste. Therefore, all you need to know some fabulous techniques and recipes by which you can enjoy the goodness of this healthy foodstuff. Check out the top 10 apple cider vinegar weight loss recipes you can enjoy making at home.
Apple Cider Vinegar for Weight Loss – Top 10 Recipes of Apple Cider Vinegar
1. Apple cider vinaigrette:
1-cup apple cider vinegar, 2tsp curry powder, ½-cup farm fresh and finely chopped chives, 1/3rd cup lemon juice and 3/4th cup extra virgin olive oil is used for making apple cider vinaigrette. The mixture can hit recipes like salmon or chicken filet and sauce for green vegetables.
2. Super juice:
Everyone acquainted with apple cider vinegar knows well that you cannot have it raw. Super juice is one fine way you can enjoy both the taste and health of the vinegar. 2 cups of water, 1 tsp lemon juice, ½-cup apple cider vinegar, 1/4th cup raw grape juice, 1 tsp honey, and ½ tsp cinnamon makes you the best tasty juice ever.
[ Read: Weight Loss Protein Powder ]
3. Root vegetable soup:
Take all seasonal root vegetables such as beet, carrot, potato, parsnips, onions, salt to taste, and extra virgin oil as cooking medium. Simmer all these vegetables and add apple cider vinegar at last for the different tangy sourly flavor of the soup.
4. Tangy carrot apple salad with apple cider vinegar:
Make your apple carrot salad more delightful by adding just a spoonful of apple cider vinegar. The unattractive dish may turn to be most palatable by this.
5. Apple cider vinegar with warm water:
If you have not heard this before, let us share you the fact that drinking apple cider vinegar with warm water in the morning is as useful as drinking honey and lemon. It is a fine antioxidant and a detoxifier too.
6. Green salad dressing:
Use of apple cider vinegar is quite popular as dressing in the green salads. More often it is found that the green salad does not have any unique taste for lack of oil and other spicy stuffs. Only apple cider vinegar can save this nutritious dish with its own prominent taste and flavor.
7. Quick cucumber snack:
Are you on a fad diet and bored of eating cucumber day and night? Try out your boring cucumber meal with apple cider vinegar next time. It would no longer be the same boring experience for you. Mixing the apple cider vinegar with your snack will not only enhance the taste of the cucumber, but also will increase its nutritional benefits.
8. Tangy spicy pasta:
Did you know that your all-time favorite pasta could be tangier with some drops of apple cider vinegar? A spoonful of this stuff adds a remarkable flavor and taste to the recipe that you would surely enjoy it next time. The apple cider vinegar can be an ideal solution when you want to prepare oil-free pasta. It would relieve the dullness of taste and give the recipe a different savor altogether.
[ Read: Squash Health Benefits ]
9. Broccoli cabbage soup with apple cider vinegar:
Broccoli cabbage soup is an extremely mouth watering appetizer suitable for everyday consumption. The soup is very low in calorie and excellent for people following a weight loss program. Mixing the apple cider vinegar with this soup only doubles the taste of it. Garnish the soup with a sprinkle of black pepper and enjoy it hot.
10. Triple citrus dill vinaigrette dressing with apple cider vinegar:
For making triple citrus vinaigrette, you need to arrange orange, lemon, and grapefruit juice, each of them half cups. Take ¼ the cup of apple cider vinegar for this tangy palatable vinaigrette. Also, take one baked or boiled potato, and ¼th cup dill leaves and ½-cup flax oil. Blend all these ingredients well and enjoy the puree. You can add this vinaigrette as dressing, or can mix with the cooked recipes.
[ Read: Low Calorie Recipes for Weight Loss ]
Try these amazing recipes and notice how apple cider vinegar benefits weight loss. Don't forget to leave us a comment.
The following two tabs change content below.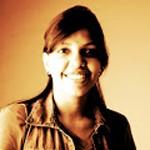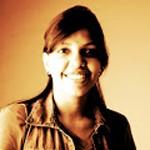 Latest posts by Shruti Goenka (see all)